Program of Stanica for schools
basic information
A special category of the activities in Stanica are programs designed for schools (groups for pupils and students from 5 years old).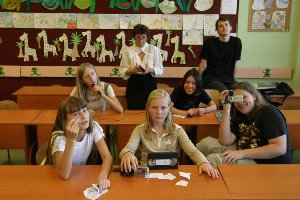 The offer is not systematic yet, but reflecting actual demand and organizational capacity. In general the activity can have form of a short workshop, a visit to Stanica with commentary, a the theatre performance, screening of documentary movie. It is possible to realize also a long term cooperation with a school taking place in Stanica or in the school. The activities are guided by professional lecturers and is focused on learning by arts principles.
More information:
Hana Hudcovičová Lukšů, 0907178756, hanka@stanica.sk