Thanks for support
---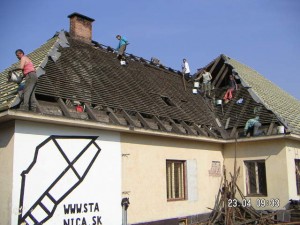 Stanica and its projects and activities are being realised thanks to financial support of your donations (e.g. via DobraKrajina.sk) and 2 % of your taxes, thanks to grant support of Ministry of Culture of Slovakia, City of Žilina, International Visegrad Fund, EU programs (Culture 2007-2013, Youth in Action), Ekopolis Foundation, SPP Foundation, Intenda Foundation, Pontis Foundation, VUB Foundation, Audiovisual Fund, Žilina Rotary Club, cultural institutes and embassies of USA, Netherlands, Czech Republic, Poland, France, United Kingdom, Austria and to networks Trans Europe Halles and Anténa - network for independent culture, that we are member of.
The building of Stanica is property of the Railways of Slovak Republic (ŽSR). Thanks to symbolic rental we can run our cultural activities here until the year of 2033 (and maybe longer).
Many thanks also to corporate sponsors and partners - Černá hora, KIA Motors Slovakia, PPG Deco Slovakia, Johnson Controls Žilina, Hotel Galileo, SRS Light Design, Alu-Metal, Interlux, TM Sound, MJM, Coreta and Ateliér 314. Our internet connection has been always freely provided by Bluenet - HMZ Rádiokomunikácie and our hardware/software partner is SK-Technik. Among our volunteers, there are also employees of Kia Motors Slovakia.
And of course we would like to thank to our media partners - SME, Rádio_FM (Slovak Radio), .týždeň, Kam do mesta, Žilinský večerník, MY-Žilinské noviny, Zilina.SME.sk, Rádio Sever, Rádio Frontinus, TV Patriot, TASR, SITA, Changenet.sk, Port.sk, Kuultur.com, Listuj.sk, ZilinaDnes.sk, Zilina24.sk, Zilinskydennik.sk, Telka v meste, Slovenský Telegraf, Kam s deťmi.sk, Kam večer.sk, DennikRelax.sk, Kinečko, …