XIRA
dance performance / premiere
Thursday and Friday, 28. and 29. 11., 7pm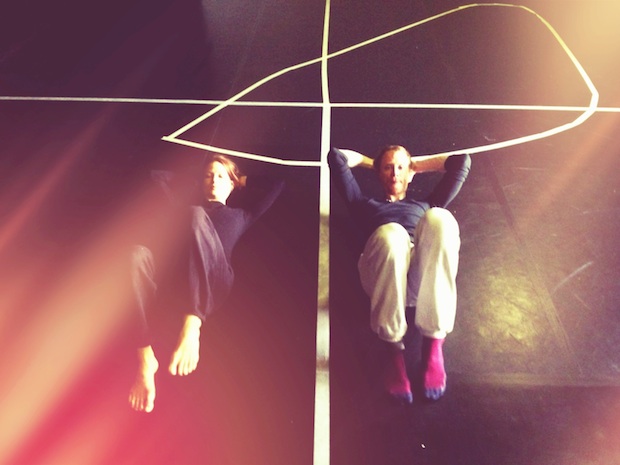 Intimate performance recording proximity of two humans, dancers who have had several opportunities to meet on various places between New York and Žilina. Mutual closeness of these encounters has led to making of the show called XIRA which reinvents their common memories of creation in different spaces.
XIRA is an identity wherein both dancers are equal, no matter whether it is a male or female.
XIRA is a moment of their first encounter and energy which emerged in that moment. Intimacy and closeness.
XIRA is a live document which (through motion) speaks about mutual influence and inspiration between two close people.
Despite the theme, a fragile closeness of two dancers, the show does not have amibitions to deal with the psychology and issues of relations. Not through intelect but rather through physicality, physical purity and accuracy, poetry of the language and sense of detail, the show tries to bring attention on details which may seem senseless or not strong enough. The dancers find their inspiration in little things, human stories that does not necessarily need to be so dramatic to be recorded.
XIRA is a poetic performance which does not require search for deep meanings. To let yourself go with the visual essence and physical flow of the show in the space, power of the moment and mutual energy is enough.
Choreography: Jaro Viňarský
Dance: Soňa Ferienčíková & Matthew Rogers
Light design: Tomáš Morávek
Graphic design: Peter Dlhopolček
Music: Janek Schaefer / Extended Play
Production: Stanica Žilina - Záriečie
Co-production: SKOK! non-profit organisation
Entry: 5.00 / 3.00 € (adults / students)
Ticket reservations: rezervacie@stanica.sk, +421 948 344 606