Fest Anča fičí
projection
Tuesday 7. 5. 2013, 19.00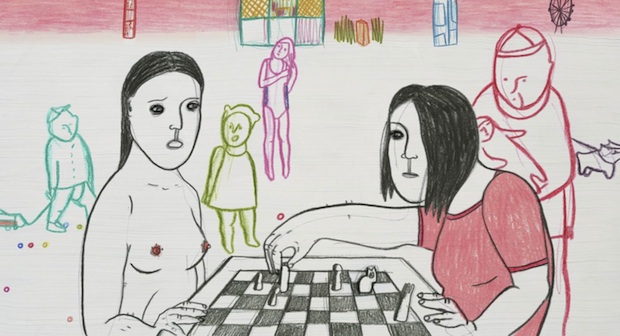 Did you know that Simpsons are coming to Fest Anča? How many films have applied and how many of them progressed to the competition? Who will be in the jury this year? In the warm-up of the biggest Slovak animation festival you will see winning films from last year, you will learn more about this year's program and you will find out how you can enter the competition for the festival ticket.
Section Best of Fest Anča 2012 will present the winning films, which were chosen by international jury - Frank Braun (SWI), Zuzana Gindl-Tatárová (SK), Anna Solanas (ESP) for Anča Award and Anča Student Award and Noro Držiak (SK), Alexandr Jančík (CZ), Johnny Kelly (IR) for Anča Music Video.
The grand prize Anča Award got Polish animated movie of Marta Pajek Sleepincord (Snępowina). Honorable mention went to movies Ach, Willy (Oh Willy) directed by Emma De Swaef and Marc James Roels from Belgium and Big House (Suur maja) directed by Kristjan Holm from Estonia.
For the first time a special award Anča Student Award was given to the movie De riz ou d'Armenie directed by Samy Barras, Romain Blondelle, Hélène Marchal and Céline Seillé from France. Also in this case an honorable mention went to the movie BAKA!! directed by Immanuel Wagner from Switzerland.
The prize Anča Music Video Award for the best video clip got Mound directed by Allison Schulnik from USA.
Entry: 3,00 / 2,00 € (adults / students)