1 + 1 + 1
student evening of contemporary theater and dance
Monday 27. 5. 2013, 19.00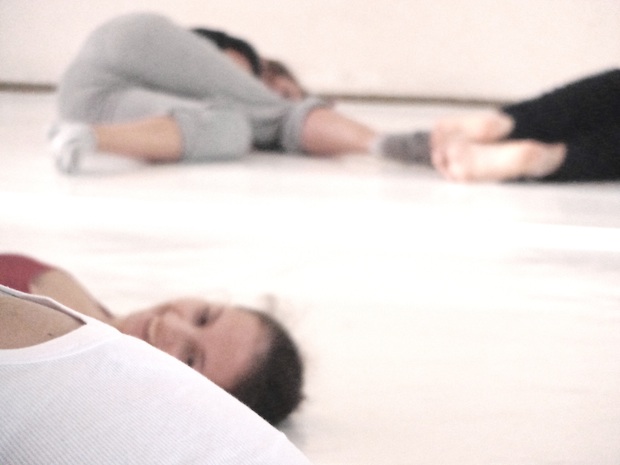 Three short performances, developed in cooperation between choreographer and dancer Zuzana Burianová and students from conservatory in Banská Bystrica and Martin.
Performance Dandó brings an inside view on particularity, formlessness and uniformity in the group of people without need to differ. One moment - expression of individuality, drags with it a wave of diversity and colors, which makes group suddenly change its way. Can you find in this piece parallels from your life?
Egoland shows the different characters and needs of people, exploring human ego. Physical level of the performance is connected with the work of the chest, which is the base of dance material through all performance.
In author's performance EXUVIA student Michal Jurík is perceiving development and disintegration of the relationship between man and woman in very bizarre circumstances. Together with choreographer Zuzana Burianová and dramaturg Barbora Zamišková, students are experimenting in drama and physical theater.
Choreography: Zuzana Burianová
Performers: students of conservatory J. L. Bellu in Banská Bystrica and Súkromné hudobné a dramatické konzervatórium in Martin
Entry: 3,00 / 2,00 € (adults / students)