Report on Living Underground 2012
Do you love inspiring people and their incredible and real stories? How to build a cultural center in order to become a legend? What mistakes to avoid? Are you interested in architecture? Are you in love with Trans Europe Halles networking? If you are positive about at least some of these questions then you should have taken part in Workshop and Symposium Living Underground in cultural center Stanica in Žilina.
In the period of August 5th - 12th the participants and broader audience listened to a series of lectures about independent cultural institutions in different countries (Spain, Italy, Finland, The Netherlands, Sweden, Romania, Slovakia).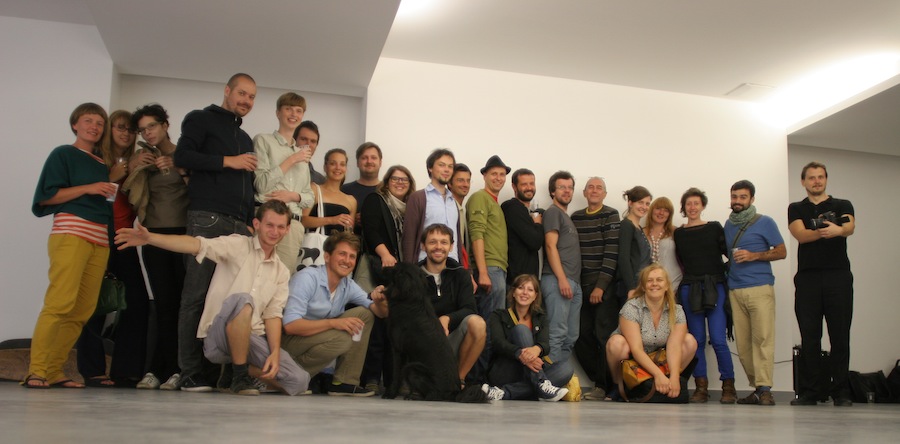 The intense workshop was part of the symposium. We focused on the creation of the book of inspiration that should tell us the stories of building independent cultural centers nowadays. 25 designers, architects, journalists, cultural managers from 13 countries in Europe worked one week on this issue. Their role was to contribute to the content for the book and to lead a critical discussion.
All lectures has been open for public. We discussed a lot. We recorded each lecture and we will make it accessible and on-line soon.
Pictures form Living Underground Workshop and Symposium here
The list of lectures:
John Pernecký and guests - Asking Architecture (Slovakia)
The Czech-Slovak project for this year's Architectural Biennale in Venice.
Cor Schlosser - Melkweg (Netherlands)
The incredible story of the centers' birth and its many years of rebuilding.
Karl Hallberg - Not Quite (Sweden)
How in Sweden in the middle of the forest, at the abandoned factory, in a village with 200 residents are able to attract 20-thousand visitors a year?
Lia Perjovschi - artist / curator of Bucharest / Sibiu (Romania)
Story about the most comprehensive archive of contemporary art in Romania and their fight for the independent museum of knowledge.
Semolinika Juliana Tomic - Antic Teatre, (Croatia, Spain)
How to survive in a city loaded with history with the focus on contemporary theater research?
Stuba Nikula - Kaapelitehdas (Finland)
How to turn dozens of thousands square meters of old factories for independent artists?
Michael Bee, Maurizio Buttazzo, Juri Battaglini - Manifattura Knos (Italy)
The architectural story and community involvement in the newly established Italian cultural center.
Adam Gebrian (Czech Republic)
What should be the today architectural book about? How to write about independent cultural centers?
The activities are part of the Engine Room Europe, a project initiated by the network of independent cultural centers Trans Europe Halles. The project is supported by following donors: