Living Underground 7
workshop-symposium
Saturday-Saturday, August 20-27, 2011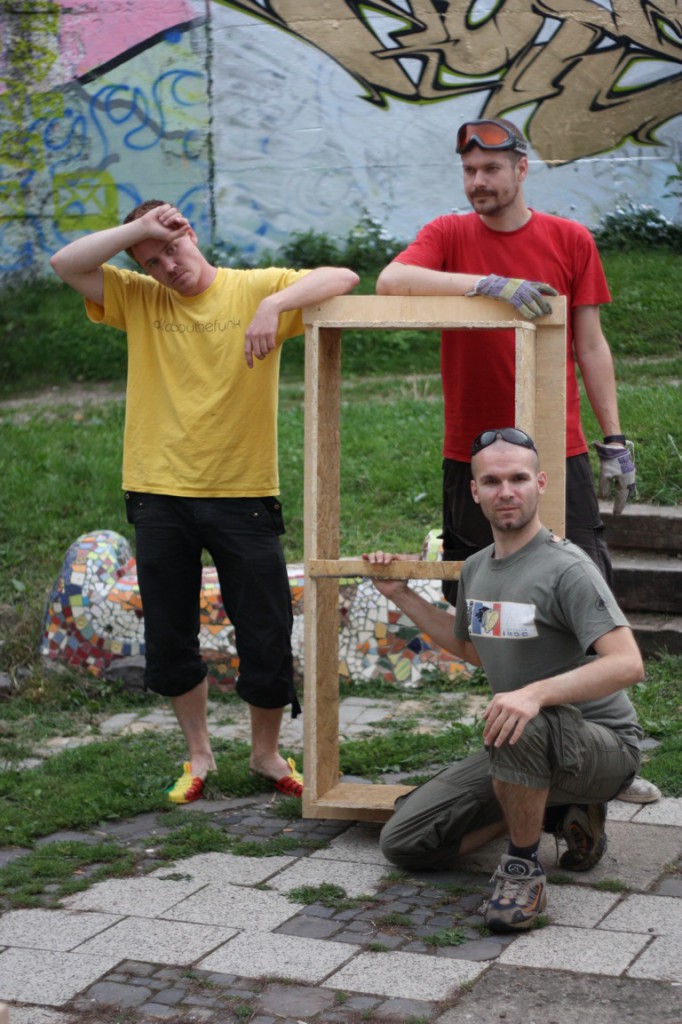 LU is a project by architects, designers and cultural activists. It is a creative laboratory focused on public space, however, with limited budget and workforce created by participants. This time, the workshop is organized within Engine Room Europe project with international participation. Some presentations and discussions are open for public.
Many years of cultural production and constant growth of Stanica (and any other cultural spot of similar kind) brought also a lot of temporary objects, files, documentation, …and garbage. All that need to be selected, valued and archived (or ejected). They will create a plan of re-order the physical space, mostly at the garden and by re-organizing the physical space they brought new aesthetic value for the space and created more friendly atmosphere for the visitors. The result is the positive audience development effect.
http://livingunderground.wordpress.com/