BodyTalker (Be, De, Sk): Could we f lie together
Dance performance, work demo presentation: August 16, 2011, Stanica Žilina-Záriečie
"A short story by F. Kafka inspired us to explore the borders of the human within us. Troubles arise at the dialogue between the social body and the innate biological body."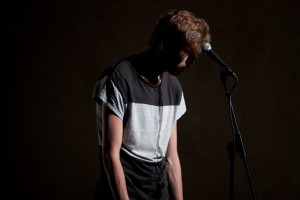 Peter Šavel and Juliane von Crailsheim are part of artistic team of BodyTalker, in which actors and dancers from different countries and with different artistic backgrounds try to delve deeper into the communication with the body, between bodies and between body and the space. Through the combination of different discipline (dance, theatre, short movies) discaver and redefining what is personal and what is collective.
Dancer and choreographer, director and theatremaker, they're both from different backgrounds, with different knowledge, looking for an expressive universal language of the body. During two weeks residency in Stanica in summer 2011, they continued working on the new solo performance "Could we f lie together". This work focuses on the antipole within each of us – conflict between the biological and social body.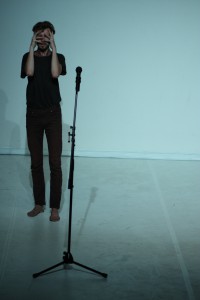 Creative process and the final performance draws from the Body-Mind Centering method, which explores biological, innate patterns of movement and those which we have been taught during our upbringing, education and social adaptation. The performance is a trip into the human subconscious in contrast with education and upbringing we've all been part of.
Peter Šavel was born in Kežmarok, grew up in Nitra. He attend to dance from his early age. He performed in Amteur dance theatre in Nitra as artist, pedagogue and director since his 15 and acted in the performances in Theatre of Andrej Bagar in Nitra. He graduated bachelor study of Pedagogy of modern dance at VŠMU in Bratislava. During the studies made his own art work and colaborations. He danced for important slovak and foreign artists. He graduated in prestige art school P.A.R.T.S. in Brusel, where finished study of interpretation and choreography. He lives in Brusel. With Juliane Von Crailsheim cooperates since 2007. They created together several small performances.