Year pass 2011 on sale now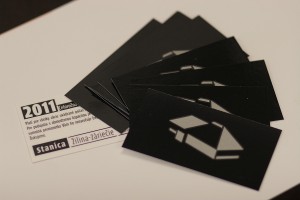 For only 50 € (30 € students, …) you can get more than 100 evenings in Stanica in the year 2011. This is worth to buy, not? In sale now in our bar and if you come and buy the pass, you will also get a t-shirt with our new design of Rondel roundabout by Pyppo.
The year pass is valid on all the events, including summer festivals in Stanica and S2. On sale in the bar daily from 12am until 8pm. More info: email to info@stanica.sk.
A here is the logo for the new t-shirt of Stanica: