Memory Kontrol: Heroes and Still Victims
exhibition 18. 11. 2010 - 9. 1. 2011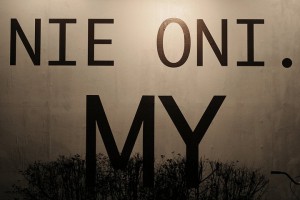 Main part of the exhibition are taken by photographers Šymon Kliman and Jaroslav Žiak, both documenting recently soldiers and partisans who have fighted 65 years ago against fascism. There is graphic art and site-specific installation of Svätopluk Mikyta, documentation of the intervention of young designers on the monument of 1st Czechoslovak Army on Polom, billboard by Fedor Blaščák and on the opening there was also screening of photos collected from the Fascist Slovak State propaganda materials, published recently in a book by Bohunka Koklesová.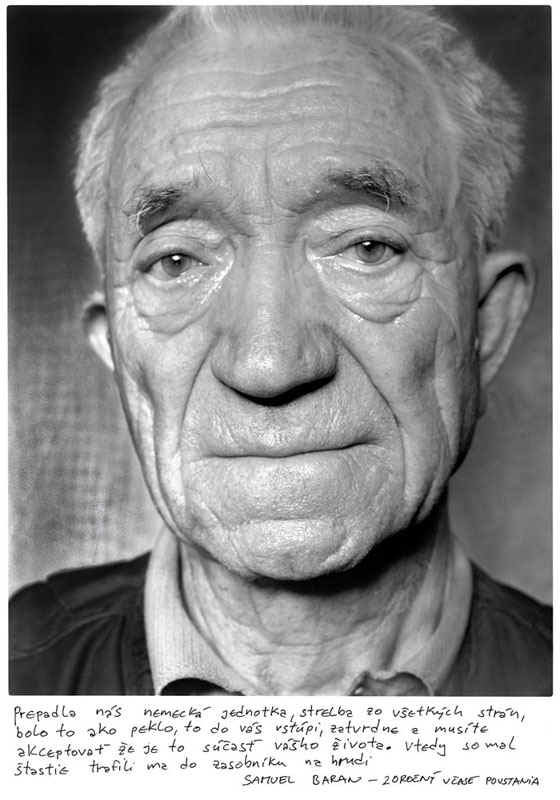 JAROSLAV ŽIAK, ŠYMON KLIMAN: HEROES
Two photographers, two different approaches, one topic – heroes. For the two photographers, heroes are the participants of the Slovak National Uprising – partisans and memebers of the First Czecho-slovak Army.
www.jaroziak.com, www.symonphoto.com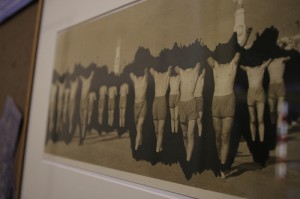 SVÄTOPLUK MIKYTA: STILL VICTIMS
Site-specific intervention of artist, who specializes in re-drawings of forgotten pictures from various mass events from the two totalitarian regimes. The results of classical (re)drawings are then turned by the author into various, even space installations.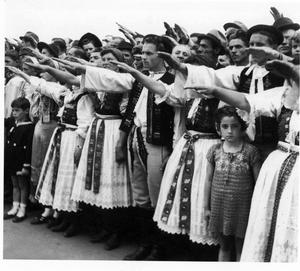 IN THE SHADOW OF THE THIRD REICH
Visual material of propaganda. Stanica wall Screening of official photos from the archive of the Slovak Press Agency from the period of the Slovak national state. Selection by: Bohunka Koklesová.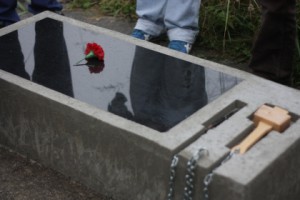 POLOM - LIVING UNDERGROUND 6. Report.
What if we put another memorial stone at this place, dramatically affected by the history?" A blank memorial came into existence, a stone board with hammer and chisel.
http://livingunderground.wordpress.com/
Admission free.