Program for February (English version)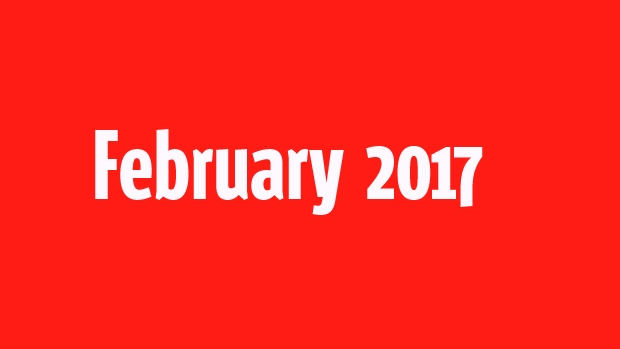 30.01 -10.02.2017, Monday – Friday,
School projections of One World film festival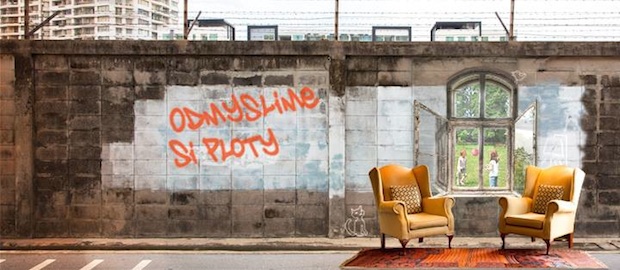 Regional Echoe of the One World festival we have already implemented in November 2016, but projections of documents on topical themes, the world's problems and possible solutions will be screened again intended for students of primary and secondary schools. Documents reveal civil, historical and geographical problems. We offer projections with introduction from lecturer and then the possibility of discussions with a group after watching movies. For more information and a registration: Hana Hudcovičová Luksu hanka@stanica.sk , 0907 178 756
1.02.2017, Wednesday, 18.00
Discussion with representatives of NGO Progressive Slovakia: How to push Slovakia forward?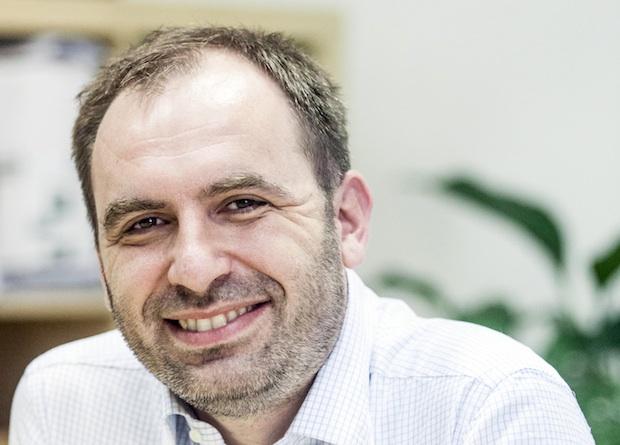 Is Slovakia on the right path? What problems are plaguing people? What solutions do we need to make to help our country overcome the crisis? Most of discussions on these topics are usually about experts talking one to each other. However, this time it will be different. Representatives of Progressive Slovakia - Ivan Štefunko, Martin Dubéci, Michal Truban and their guests are going on tour in Slovakia. They will represent their project, but most importantly, they want to hear your opinion. We invite you to come and discuss where is Slovakia today andhowwe can all help to move it forward.
Free entrance
2.02.2017, Thursday, 19.00
Theatre performance
Theatre from the Passage: Little Princ
Theatre from the Passage is a community-based theatre, being the only one in the Slovak context which works with mentally handicapped people. The theatre is trying to bridge the culture (by creating the stagings and theatre performances) with artistic and social sphere.
The little prince – a fairytale for adults. The little prince – a philosophical tractate for children. Both designations are used and both are well-turned. This literary work can really attract interest of children as much as satisfy adult reader.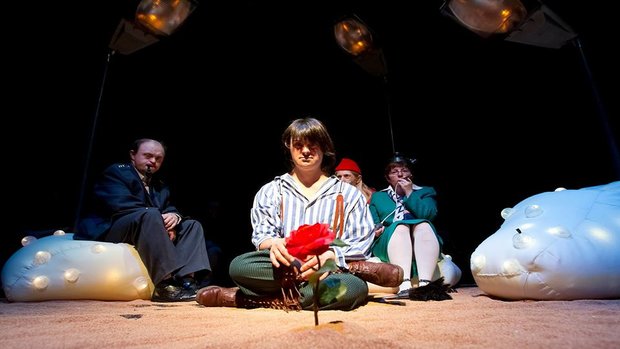 Our performance has no ambition to bring new, epochal interpretations. So why then show something, that everybody knows? The answer is simple. Because everybody knows the book. And loves it. This literary work effects equally strong ratio or emotions. There is endless possible variations and interpretations . Simply put – as many people, that many little princes. And as many little princes we know, more wiser we will become.
Tickets: 5.00 / € 3.00 (adults /students)
4.02.2017, Saturday, 16.00
Theater for kids
Theater Morgonrock: About Kolophon devil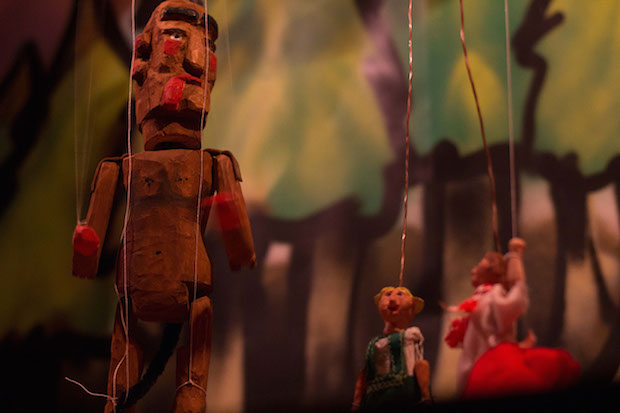 Mix of devil`s tales, pop culture, wild west romantic comedies is a recipe for an hour of unrepeatable fun in a company of puppets. The play will delight the youngest ones, but also will be interesting entertainment for older viewers.
Tickets: 4,00 € / person older than 3 years. One of two parents do not pay entrance.
7-8.02.2017, Tuesday-Wednesday,17.00 and 20.00
Movies directed by Jim Jarmusch
Tickets for one movie: 3.00 / € 2.00 (adults /students)
Pass for all movies: 7.00 / € 5.00 (adults /students)
7.02, Tuesday, 17.00
Night on Earth
Country of direction: FR, D, USA, GB, JP / 1991 / 129 min /Languages: English, German, Italian, French, Finnis; Czech subtitles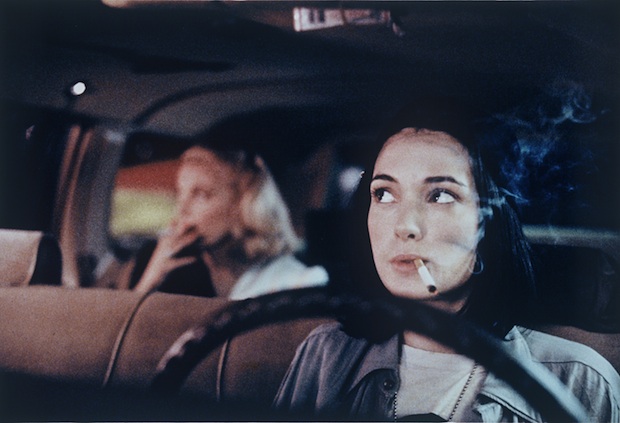 7.02, Tuesday, 20.00
Paterson
Country of direction: USA/ 2016 / 113min / English language; Czech subtitles

8.02.2017, Wednesday, 17.00
Stranger Than Paradise
Country of direction: USA/ 1984 / 89 min / English language; Czech subtitles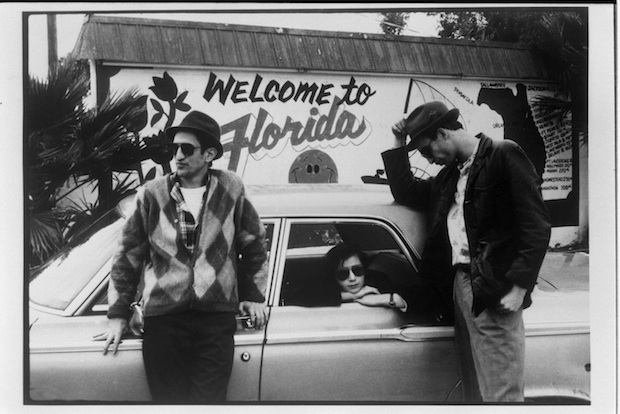 8.02.2017, Wednesday, 19.00
Coffee and Cigarettes
Country of direction: USA, D / 2003 / 95 min / English language; Czech subtitles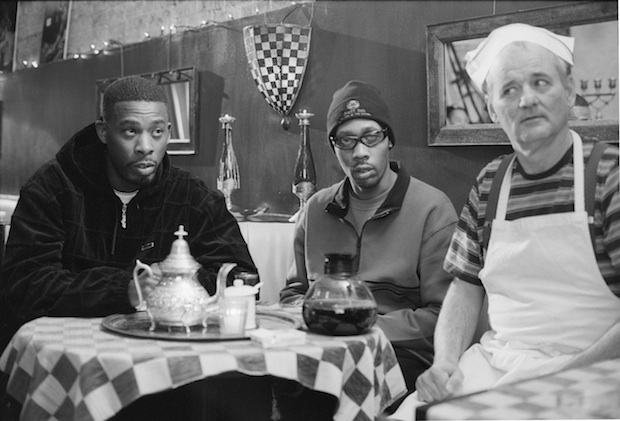 8.02.2017, Wednesday, 21.00
Down by Law
Country of direction: USA, D / 1986 / 107 min / English language; Czech subtitles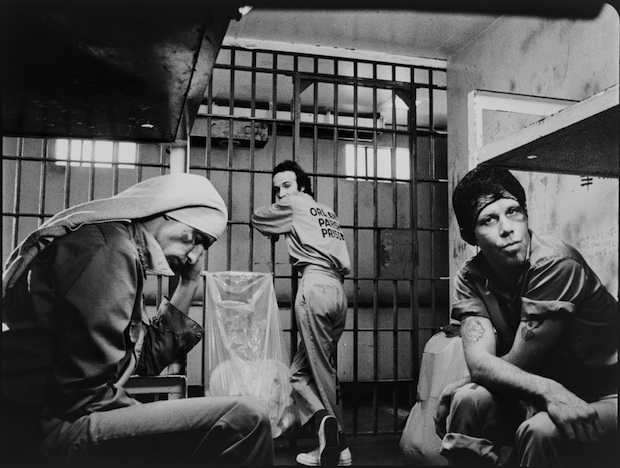 9.02.2017, Thursday, 19.00
Traveling lecture: Vietnam and Cambodia
Experience the unique Indo-China, which have no peer in the world: Water Puppet Theatre in Hanoi, the architectural wonder of the world - ancient complex of Angkor Wat, the charming scenery of the legendary Halong Bay, cosmopolitan Saigon, Hue royal room and relax on beautiful beaches. Vietnam and Cambodia, two jewels of Southeast Asia, both of them will enchant you with something completely different. Breath of communism, great coffee, the highest figure of motorbikes in the world and crazy colored delta of Mekong river - all in one country, in Vietnam.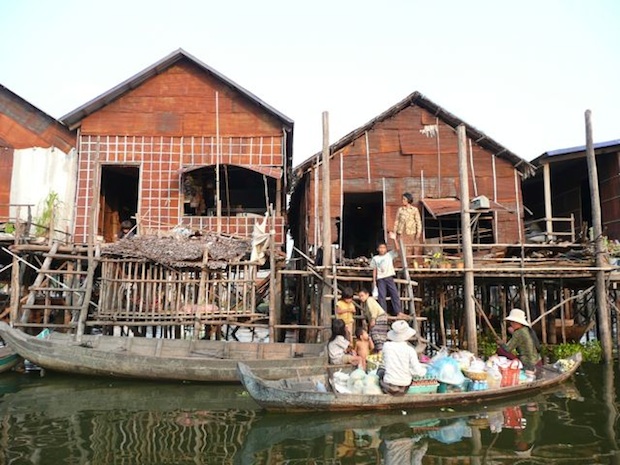 In addition to this, monumental temples lost in the jungles of Cambodia's Angkor. Amazing mouthwatering cuisine, and smiling local faces but with a shadow of traces of recent tragedies, but bearing proudly to keep heritage of their ancestors. Eva Rosikova will guide you through many-sided charm and mystery of Indo-China.
Note! Lecture is in Slovak language
Tickets: 3.00 / € 2.00 (adults /students)
10.02.2017, Friday, 18.00
Small talk about weather (discussion with Fedor Blascak about climate change and globalwarming)
It only seems that global warming trend is relatively slow, but in 100 years our planet can be about 4 degrees warmer.
Rainfall regime in Slovakia will slowly change, there will be more rains in the winter and less in summer. In the winter, the number of days with snow will decrease and the number of days with rain will upturn.


It will increase the number of days of extreme weather, we will see more and more heat waves and stuffy weather, episodes of drought, torrential rainfall and local flooding or late spring frosts. Elsewhere on Earth, problems of much worse nature will occur.
Fedor Blascak`s guest, this time will be climatologist Milan Lapin.
Note! Discussion is in Slovak language
Free entrance
10.02.2017, Friday, 18.00
Opening of exhibition of Matej Al-Ali: Objective trajectory
In the centre of his works stand the investigation of the object mechanics, physical work and tactility.
He also studies the relation between audience, person involved and author.
Understanding of reality nowadays is the intersection of the images produced by the camera and the human eyesight. Although camera is an objective witness of everything what happens, to maintain objectivity ofthe record it must be complemented by the presence cameraman. Or maybe completely exclude cameraman from the process of recording and replace him with another device?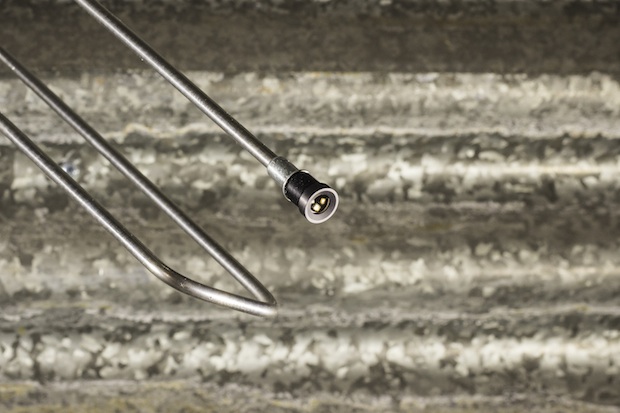 Exhibition will run untill 10.03.2017.
Free entrance
11.02.2017, Saturday, 20.00
Concert: Jozef Van Wissem (Nl), Nadja (Can)
In 2013 composer/lutenist Jozef van Wissem won the Cannes Soundtrack Award for best score at the Cannes Film Festival for Only Lovers Left Alive, a vampire film by Jim Jarmusch. He is both an avant-garde composer and a baroque lutenist, and thus no stranger to dichotomy. Mr. Wissem comes to Stanica with his latest album When Shall This Bright Day Begin.



Nadja is a duo of Aidan Baker (guitars/vocals/piano/woodwinds/drums) and Leah Buckareff (bass/vocals). The duo combines soundscape, electronics and atmospheric vocals with slow, epic riffs and dirge-like percussion, creating a slowly moving grand wall of music that has been described as drone, ambient-doom, and shoegazer-metal. Aidan noted that they prefer to call their style of music "ambient metal" or "ambient doom", though he's fond of the term "dreamsludge" as well.
Tickets in presale: 7,00 / 5,00 € (adults / students)
At Stanica in the day of event: 8,00 / 6,00 €
12.02.2017, Sunday, 16.00
Movie for kids: Ernest et Celestine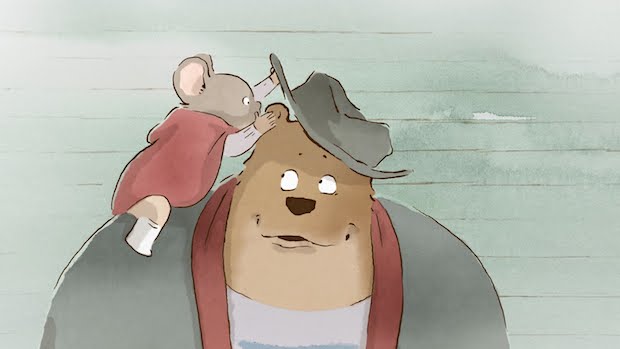 In the classical stories, bear in mice are not really good friends. Ernest, a big lonely bear, clown and musician, will take under his protection little mouse Celestina who escaped from the underground world of rodents. New Friends will support and comfort each other and flip over established orders… Animated family film with elements of comedy and drama.
Note! Cartoon will be accompanied by Slovak dubbing
Tickets: 3,00 € / person older than 3 years. One of two parents do not pay entrance
12.02.16.2017, Sunday, 17.00
Community dinner: Valentine`s Vegan Sunday
Vegan Sunday at Stanica happen once a month and each Sunday has its topic (late harvest, traditional Indian , Christmas), which tells you on what kind of food you can enjoy and in what kind of food you can also cook for common table. We wish that to this particular Vegan Sunday you will prepare together with your sweetheart.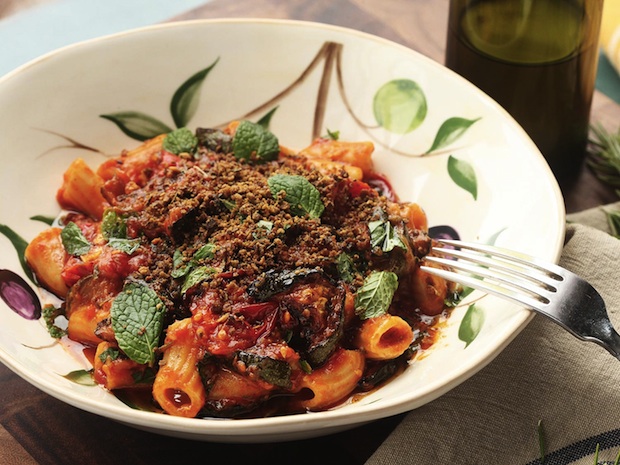 Admission to the dinner is free, but on the tables are always money-box for a voluntary contribution. All money left at the end of the year will be added and devote organizations dealing with abandoned animals. It is up to you how much you decide to contribute.
14.02.2017, Tuesday, 17.00 and 20.00
Author`s projection
Richard Müller: Unrecognized (r. Miro Remo)
Projection will personally attend the film's director Miro Remo

Country of direction: Czech Republic, Slovak Republic/ 2016 / 90 min
Tickets: 3.00 / € 2.00 (adults /students)
15.02.2017, Wednesday, 18.00
Discussion with coffee and cake
Café Europe: How to stop corruption?
The topic of first debate of this year with Cafe Europa, coffee&cake will be the problem of corruption in Slovakia.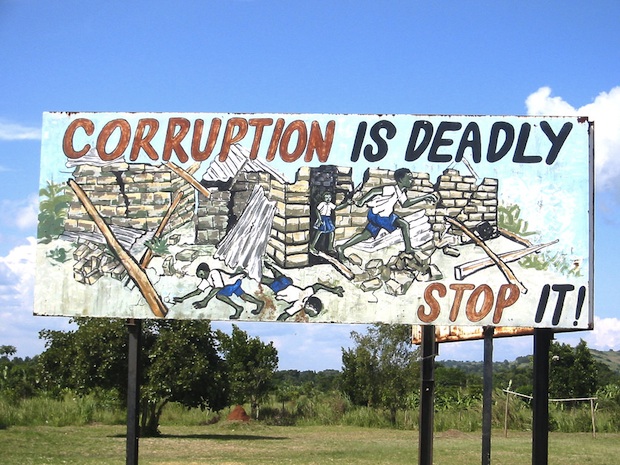 This is still seemed by majority of our citizen a main problem of the country. Nevertheless, there is almost none positive examples of investigation and punishment related to corruption in Slovakia. Members of the government claim the absence of high-level corruption. What about reality? What can be done to ensure that we defeat this problem? Café Europa offers a pleasant and informal space for discussion of issues with a European dimension.
Free entrance
16.02.2017, Thursday, 19.00
Theatre performance / monodrama
Dasa Krištofovičová: Thank you very much, big brain
( Never in my life I wanted to go anywhere closer, than the Galapagos Islands)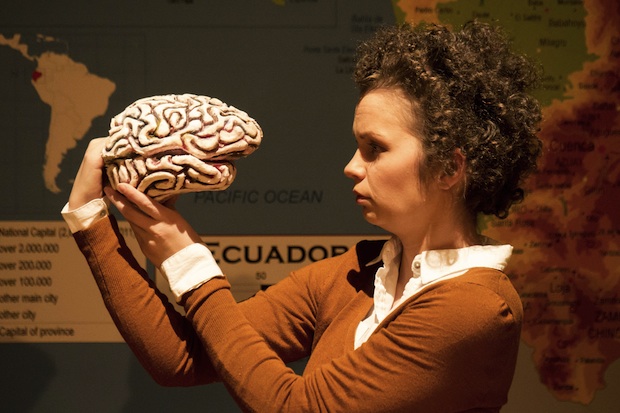 The performance loosely inspired by the novel by Kurt Vonnegut. Puppetry monodrama about the life of secondary school biology teacher who will suddenly and grudgingly find herself in the middle of Galapagos.
Keeping Vonnegut`s irony and levity we learn about the evolution of the new humanity race, which main character has deserved.
Tickets: 4.00 / € 2.50 (adults /students)
18.02.2017, Friday, 20.00
Concert: Aby Wolf (Us), Modré hory and Roland Kanik
Another year, another guests of Modry Hory from USA. This time charming Aby Wolf from Minneapolis will share stage with them.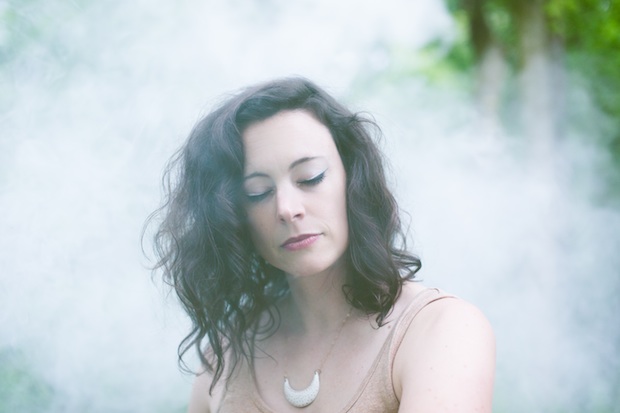 It is not so easy to define a genre. But does it really matter if it sounds amazing anyway!
Few compositions from album "Luxus klan", which is still in the process of its creation by Modre Hory you will be able to hear and estimate during concert.
Roland Kánik will be there as well,along with beats, rhymes, keyboards and lots of fun.
Tickets in presale: 7,00 / 5,00 € (adults / students)
At Stanica in the day of event: 8,00 / 6,00 €
19.02.2017, Satyrday, 19.00
Traveling cinema with Michal Cmeliar: Argentina
"We play the best football, here are the most beautiful women and we have the best steaks and wine in the world." - all Argentines will proudly say this to you.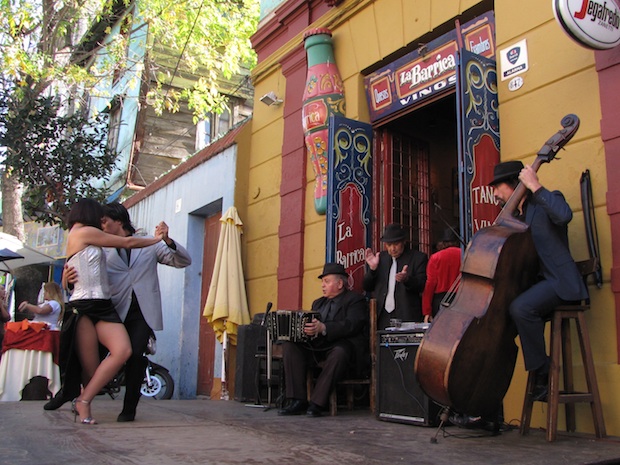 This evening we are going to find out if these claims are really true and travel around Argentina from land of glaciers in the south to the Iguazu Falls on the north. Surely we will not avoid Buenos Aires - the pearl of South American cities, the city of tango, mate, Diego Maradona and Pope Francis.
Tickets: 3.00 / € 2.00 (adults /students)
20.-24.02.2017, Monday-Friday, city theater of Zilina
Theater-motion workshop with Stella Polaris (No)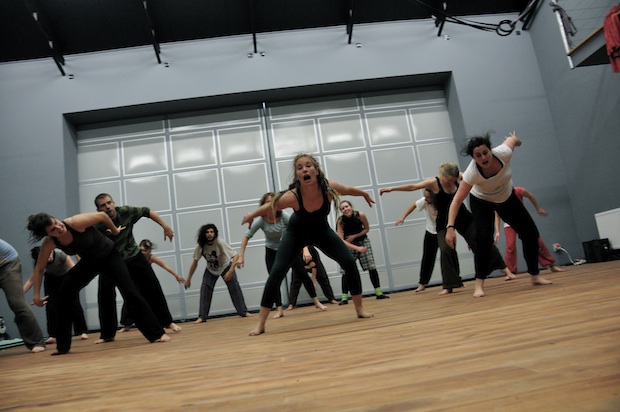 The workshop focuses on the basics of juggling and walking on stilts, acrobatics in a group dance and physical acting, singing, or the basics of acrobatics with fire. The outcome of workshop will be presented of Friday, 24th during the procession at festival Carnival Slovakia Žilina. Information and enrollment: eva@stanica.sk.
Stella Polaris is a Norwegian independent theater group, which was founded in 1985 by Per Spildra Borg and Merete Klingen. The group has performed at numerous festivals and events, including the opening ceremony of the Winter Olympics in Lillehammer.
21.02.2017, Tuesday, 17.00 and 20.00
Movie
I, Daniel Blake (r. Ken Loach)

Country of direction: GB/ 2016 / 100 min / English language, Czech subtitles
Tickets: 3.00 / € 2.00 (adults /students)
22.02.2017, Wednesday, 19.00
Lecture by Peter Konecny
Evening of movies which can change your life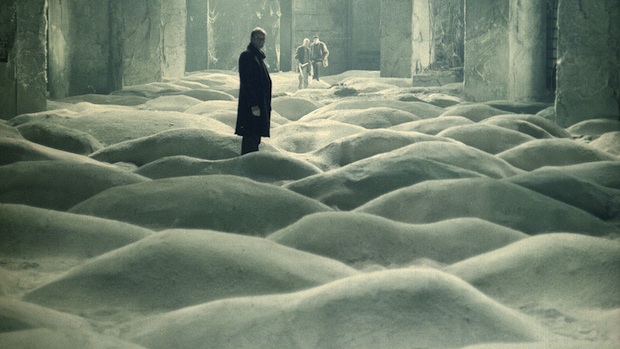 Yes, there are such movies which can change your life… These are the ones that can open to you a new world of cinematography. Those which you may have heard about or were interested. But these are often the ones which can often be the most important.
Note! The lecture is in Slovak language
Tickets: 3.00 / € 2.00 (adults /students)
24.02.2017, Friday, 18.30, Marianske squere
Street theater Stella Polaris: Shamanic Dreams (No)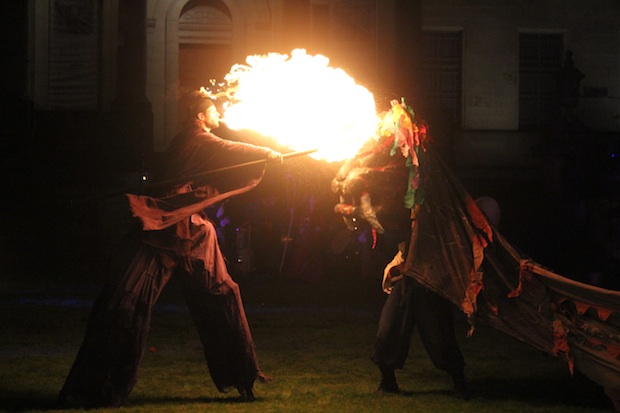 Aristocrats from ancient Nordic times were often people with magical abilities and often were called shamans and priestesses. They believed that they are able to transform into various animals and heal themselves as well as other people. Ceremonies led by them helped mythology to get deeply into the Nordic folk customs. "Shaman Dream" creates the world as it could have been before Christianity came into the Northern part of Europe and has eliminated old rituals
25.02.2017, Saturday, 16.00
Afternoon for families with kids: Pidiples
Family afternoon party this year has a topic "mustache".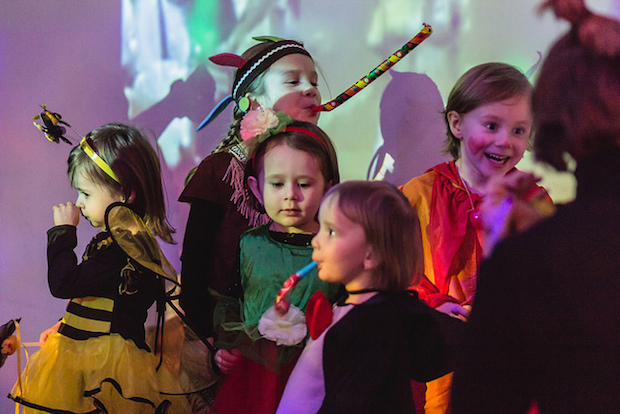 If you are lack of time grow mustache, you can easily draw, stick or hitch them. Moustache mask, however is not obligatory. Suitable for infants, preschool and early school age kids.
Entrance fee, including snacks: 3.00 €
Reservation: rezervacie@stanica.sk
25.02.2017, Saturday, 20.00
Gala for ladies and gentlemen
The February Moustache Gala 2017: No. 9 Theatro


The iconic evening February's moustache will take place ninth time. In the year 2009 first time we organized gala of best moustaches at Stanica, meanwhile, an unusual event has become quite popular in Zilina. Years went by and gradually mustaches on the faces became a mainstream despite of February days. However this trend does not mean that we should not dedicate our attention, love and at least one day in a year particularly to moustache. When everybody who already has moustache, will brush and stylish it, and those who don't have, will simply stick or paint it :) This is called tradition and you are invited to be part of it.
Tickets: 4.00 / € 3.00 (adults /students)
27.02.2017 – 1.03.2017
Words, dighits, spaces and dots / Spring vacation with Stanica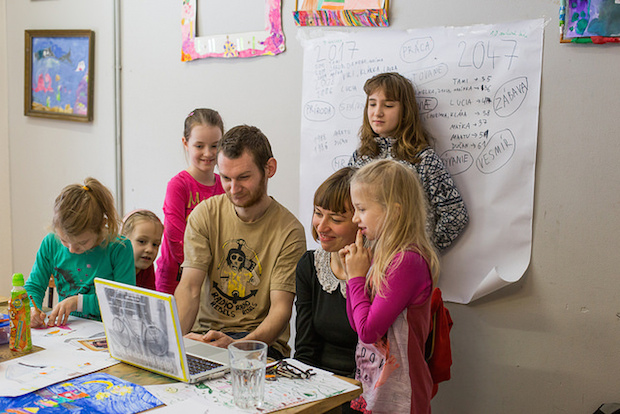 Considering the title of this event, it may seem that we will not give any rest from school for pupils even through vacation. However, we are not going to perform any tests and give any homework, but only going to play with letters and words, particularly with typography. We will write something secretly under the table, or by water on the wall, but also produce the material on which were writing our ancestors eg. handmade paper, or earthen plate The workshop is designed for children aged 6-12 years. Registration: martu@stanica.sk or 0949 354 582
28.02.2017, Tuesday, 17.00 and 20.00
Movie
Moonlight (r. Barry Jenkins)

Country of direction: GB/ 2016 / 100 min / English language, Czech subtitles
Tickets: 3.00 / € 2.00 (adults /students)