Program for October (English version)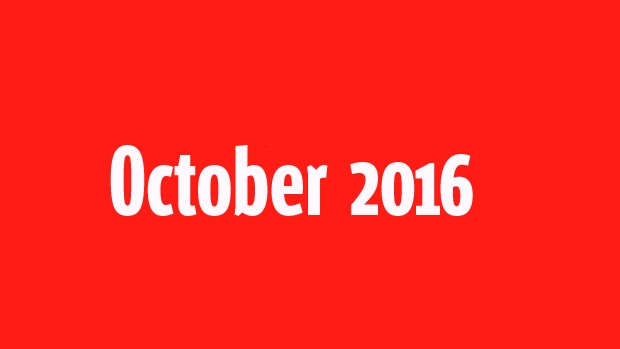 1.10.2016, Saturday, 16.00
Two theater performances for children
Prague dance studio Light "Puntíkáři" / perpetrators of good deeds, Jola
"Puntíkáři" / perpetrators of good deeds is the introduction to a book by Milos Kratochvil "Puntíkáři". For a while you can become heroes – perpetrators of good deeds! You can fight with your charm, wisdom and above all kindness!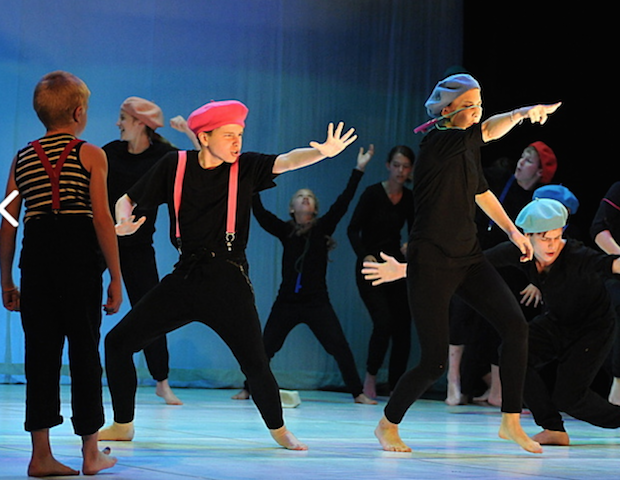 Jola in Ladakhi language means "trunk". What is before the suitcase is high. 4200 meters high in a village Kargyak in India's Ladakh in the Himalayas. What is after the trunk is far away. Unimaginably far in Prague in the Czech Republic, where everything is completely different than in Kargyak. What's in the trunk? In the trunk are hidden problems of all participating children. The problems that they themselves can not solve and still have to live with them. Jola is a documentary performance based on the uniqueness of each person.
Tickets: 4,00 € / person older than 3 years. One of two parents do not pay entrance.
2.10.2016, Sunday, 20.00
Jana Kirschner: Almost Solo Tour
From pop princess to the synonym for progress in the Slovak music. The project Moruša brought to listener something that was not within the Slovak music standards: a mix of modern Western music production and use of our musical and cultural traditions. Her music sounds progressive, corresponds to general trend of world music, but at the same time its also very Slovak. It is on the threshold of the next stage.



Jana composes new songs and after a year's break, returns on the club stage with a brand new program in six Slovak cities. The new lineup, with the subtitle "Almost Solo" features songs that are well-known to the audience, hits that have influenced many generations.
The event is unfortunately already sold out
4.10.2016, Tuesday, 17.00 and 20.00
Movie
Heart of Dog
Trailer

Country of direction: USA / 2015 / 75 min / English language, Czech subtitles
Tickets: 3.00 / € 2.00 (adults /students).
5.10.2016
Author`s movie projection
5th of October, by Martin Kollár
Story of a man who is waiting for an important operation. When he finds out that he has only a couple of months to live, he embarks on a journey without a goal, but with the "deadline", October 5th. It's about finding a place in the world, about how difficult it is to find a home again. Roads = combination of the main character`s escapes and become the absolute peace after all. They mean the escape from himself, from intolerable situations and weather, roads filled with money-seeking and seeking for places to sleep everyday. Roads = contact with people who hero meets and talks about his travels. They are an expression of his special way of connection with nature and animals. Last but not least, this film is the story of a brother.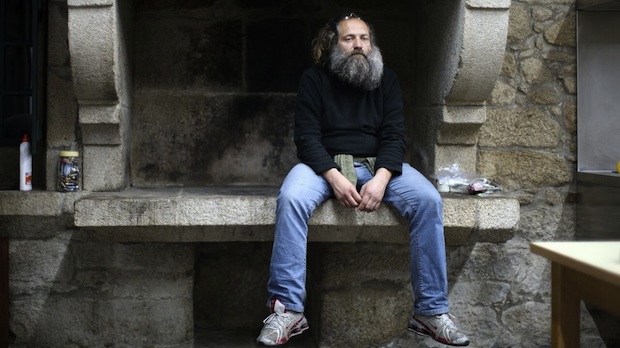 The film will be presented personally by director Martin Kollár.
Note! This is silent movie, language barrier does not exist.
October 5th , Martin Kollar / Czech Republic, Slovakia / 2016/ 61 min
Tickets: 3.00 / € 2.00 (adults /students).
6.10.2016, Thursday, 17.00
Performance of student theater
Sound in the Silence
The final presentation of the international project about memory and history. Fourth, continued research project, which mainly focuses on the Second World War, has subtitled "Defiance". Youngsters aged 14 to 17 years during the two-week workshop in Auschwitz and Zilina learned various art forms to express their knowledge about the troubled history of the Jews. The project aims to find a new perspective on the history of Europe, europeans, countries, and transform the past into the present.
Free entrance
6.10.2016 and 7.10.2016, Thrursday and Friday, 19.00
Dame de Pic / Cie Karine Ponties: Holeulone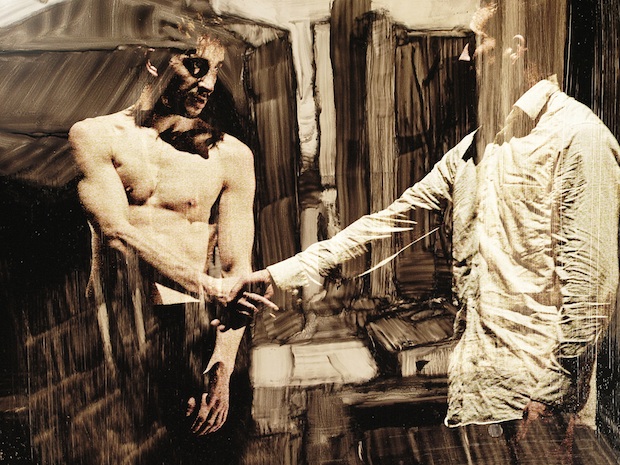 After great success during theater and dance festival Kiosk in summer 2016, we are happy to host again
The performance is loosely inspired by Charlie, the endearing, simple witted hero of the Flowers for Algernon, Daniel Keyes' novel, published in 1959. The two dancers fight with themselves, with each other, interlace or surrender. The complex intimacy of their duo is projected not only through their own physicality with but also through the filmic images in which they are often immersed during the performance. The spectator joins them on the blurred edge of the abyss of a dream.
Awarded Prize for "Best Dance Performance 2007″ of the Belgium French Community by the jury of critics.
Tickets: 7,00 / 5,00 € (adults /students).
Presale: 6,00 / 4,00 € www.predpredaj.sk

8.9.2016-9.10.2016, Saturday-Sunday
Handicraft workshop for women
Weekend workshop designed for women who have zero or limited experience in working with tools such as electric saw, drill or grinder. For many it may be quite surprising to find out that work with them is by itself easy. You can explore and discover the possibilities for their more frequent use.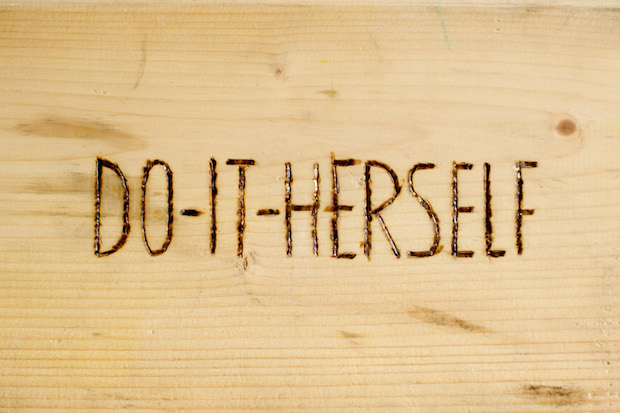 During two days, you will design and complete production of nice and practical things for your home or garden - whether it will be a table, storage Toolbox on wheels or bird house. The main working material is wood.
The language of communication of the workshop will be English.
Registration: nienke@stanica.sk.
Price of workshop: 15 € (tea and snacks included)
The maximum number of participants: 8 (according to that group is already formed and closed)
8.10.2016, Saturday, 20.00 – 4.00
Concert + afterparty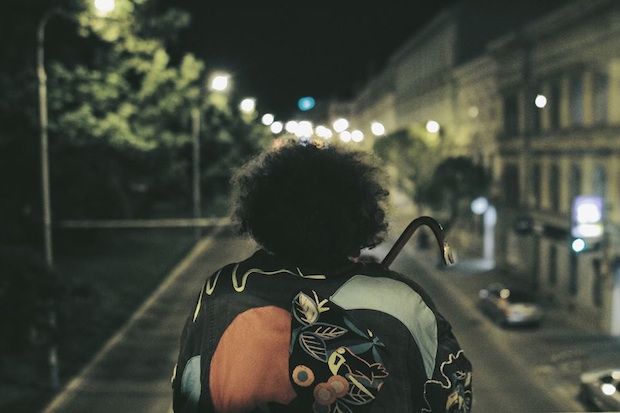 MC Gey (Cz), Prezident Lourajder
Original character of the Czech hip-hop scene MC Geywill present his new album. A supporting act will perform local Prezident Lourajder.
Tickets: 3.00 / € 2.00 (adults /students).
9.10.2016, Sunday, 17.00
Community dinner Vegan Sunday: bake it all
Vegan Sunday at Stanica happen once a month and each Sunday has its topic (late harvest, traditional Indian , Christmas), which tells you on what kind of food you can enjoy and in what kind of food you can also cook for common table. Tpic of this particular Vegan Sunday is baking and roasting, however you are welcome to bring anything vegan.


Admission to the dinner is free, but on the tables are always money-box for a voluntary contribution. All money left at the end of the year will be added and devote organizations dealing with abandoned animals. It is up to you how much you decide to contribute.
9.10.2016, Sunday, 19.00
Traveling cinema: Bali and digital nomands
Presentation of traveler and blogger Silvia Puchovska will be interesting for those who would like to try a journey during which they also can work (digital nomads), but also for those who would like to discover about life in Bali, tips on good places delicious food. Silvia will also share her trips experience outside of Bali that led to Singapore, Borneo, Penang and to Bangkok.
Tickets: 3.00 / € 2.00 (adults /students).
11.10.2016, Tuesday, 17.00 and 20.00
Movie
Mustang
Trailer:

Country of direction: Turkey, FR, Qatar / 2015 / 75 min /Turkish language, Czech subtitles
Tickets: 3.00 / € 2.00 (adults /students).
12.10.2016, Wednesday, 19.00
Piano recital: Daniel Buranovský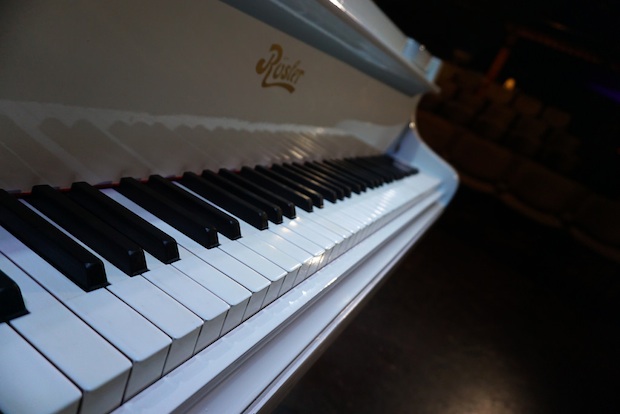 Recital of great pianist Daniel Buranovsky offers a program that does not neglect the formation of Slovak representative (Suchoň, Domanský). At the same time a program that balances interesting parts of absolute musical structure of a structure such as derivation from dance (Shchedrin) or word (Liszt).
Tickets: 4.00 / € 3.00 (adults /students).
13.10.2016. Thursday, 18.00, gallery Plusmínusnula
Opening of exhibition of Jakub Šimčik: Material für einen Prozess (pre Emila)
Father of James Šimčík was frontier guard and refugee. As a sniper reportedly patrolled the border area between Bratislava and Austria. The interesting thing is that he himself escaped in 1988 from Ostrava to Sweden.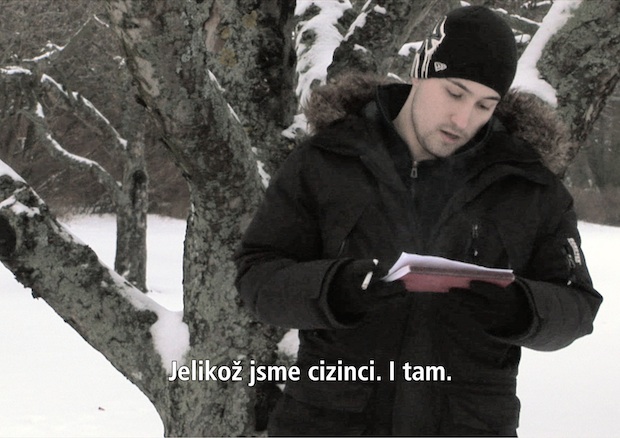 Jakub decided to visit Services Archive in Prague and learn about its stories more. He spent weeks watching propaganda films and photographs exploring the border area without having to find anything more specific about his own family. On the last day of his trip research he found out that his father died. This exhibition is therefore dedicated to Emil Šimčik.
Exhibition will run untill November 11, 2016.
Free admission
16.10.2016, Sunday, 17.00, New Synagogue
Discussion and dinner
Stano Filko in Žilina #4: Belief, hope, export
Emanuel Layr is a gallerist from Vienna, from 2011 represents Stano Filko on the international art market. While Filko lived, every year he organized a solo exhibition in the premises of his own gallery. Regularly it is shown at international fairs of art like Art Basel or Frieze.
Christian Kobald is curator in Vienna, where in the years 2010 – 2013 he led the progressive gallery COCO (Contemporary Concerns). Now he works in Berlin and operates there gallery Yvonne Lambert. Since 2011, he organized several exhibitions with works of Stano Filko (Austria, Denmark and Poland). It is the editor of an international magazine of contemporary art Spike Art Quarterly and lecturer at the Academy of Arts in Vienna (Die Angewandte). Discussion between two of them will be moderated by Fedor Blaščák.
16.10.2016, Sunday, 20.00
Concert
Katarzia & band: Agnostika tour
In the second album, called "Agnostic" Katarzia reveals topic of interpersonal relationships of nowadays period, the European individualism, liberty and freedom in contrast to the coded social prejudices and raising role of family role.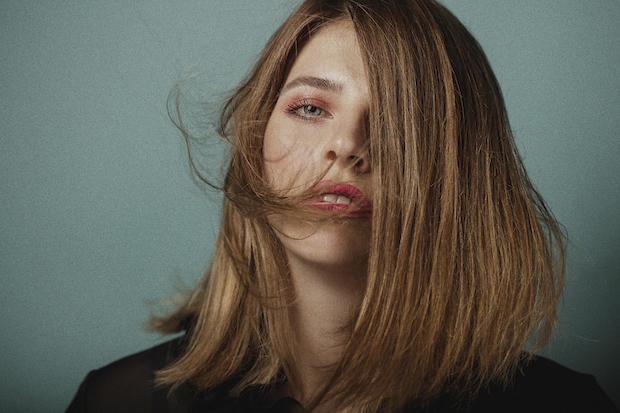 The album is a fusion of considerable musical personalitiesand energies of various manuscripts and thus pushes songs to another level. Together with Katarzia album recorded Marek Minarik, Martin Valihora, Vladko Mikláš, Albert Romanutti and Luke Mutňanský. There you can also recognize another artist such as Robert Roth. In autumn 2016, you can track in this musical assembly heard live on tour in Czech and Slovak cities.
Tickets: 7,00 / 5,00 € (adults /students).
Presale: 6,00 / 4,00 € www.predpredaj.sk
18.10.2016, Tuesday, 17.00 and 20.00
Movie
Rodinný film / Family movie
Trailer:
RODINNÝ FILM - trailer from Filmtopia on Vimeo.
Country of direction: ČR, D, Slovinsko, FR, SK / 2015 / 95 min / Czech language
Tickets: 3.00 / € 2.00 (adults /students).
19.10.2016, Wednesday, 18.00
Road and pathway: traveling festival
Evening of traveling lectures connected by topic of Unknown world. Michal Knitl will talk about the four months he spent in Indonesia and Papua New Guinea, Group LADA Svetom will tell about this year's expedition MongoLADA 2016. The pair closed Sudárová Martin and Ivan Galvánek who chose to get to know the Chinese island of Taiwan.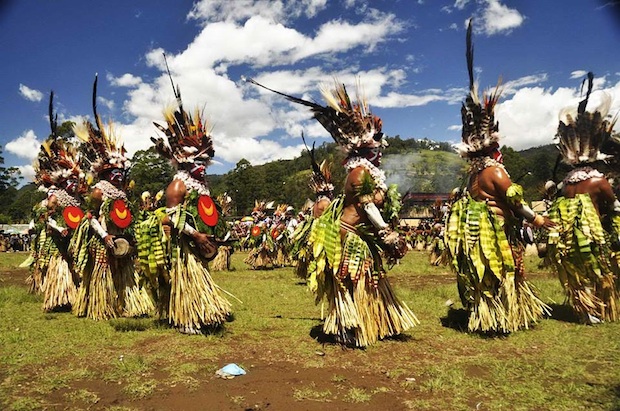 Note! Language barrier exist.
Tickets: 6,00 / 5,00 € (adults /students).
Presale: 5,00 € www.predpredaj.sk
20.10.2016, Thursday, 19.00
Dancing performance. Petra Tejnorová, Jaro Viňarský and collective.: You Are Here
YOU ARE HERE – is there anything like a pure moment of presence possible, or do we always carry our past, our prejudice, our plans and the culmination of our experience? Can we find the way in between the hectic production of meaning and the resignation to understand by perceiving?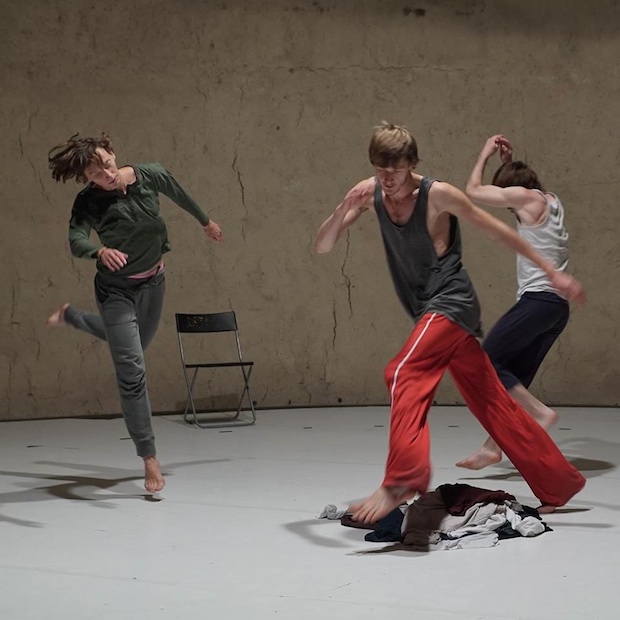 The way to experience time of different sort, when we simply watch dance? Or even, watch the tiny details of one dancer, his eyes or his right calf muscle. Is it possible to transform our perspectives in presence of performance, to focus on ourselves, on our spectator corporeality, on how our own body is preceiving and feeling right now?
YOU ARE HERE – let yourself be guided and lose the track! However, with a certain goal. Lose the track "for presence". We do not claim that pure presence yields a big truth; we claim that change of perspective, temporhythm and sensibility will get you, as a spectator, simply activated, giving you the opportunity to perceive creatively the world around you. And who knows? Maybe you'll see things which are invisible most of the time, because they are strangely close, they are a bit too much "here and now".
Note! There is no language barrier for performance
Tickets: 5,00 / 3,00 € (adults /students).
21.10.2016, Friday, 19.00
Concert
Multicultural evening that brings [Fjúžn] – the biggest Slovak festival focused on migration and foreigners.
Retro Stefson the Icelandic band playing alternative pop. Base of the band formed of brothers Unnsteinn Manuel and Pedro Logi Stefánssonovci who have Icelandic-Angolan origin.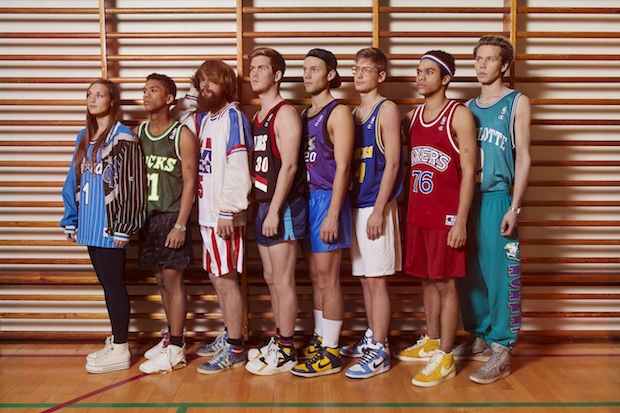 For 10 years, the band Retro Stefson was focused mostly on fun. Now they are going on final tour, during which they will present new album "Scandinavian Pain".
Tickets: 3,00 / 2,00 € (adults /students).
22.10.2016, Saturday, 17.00
Cinema for kids: Spirited Away
Japanese anime fantasy film
Spirited Away is an adventure cartoon, where the fights do not take place, the main character does not have supernatural powers, neither it is not about fight between good and evil. This story is about the ten-year old girl who finds herself in the magical city of ghosts and idols.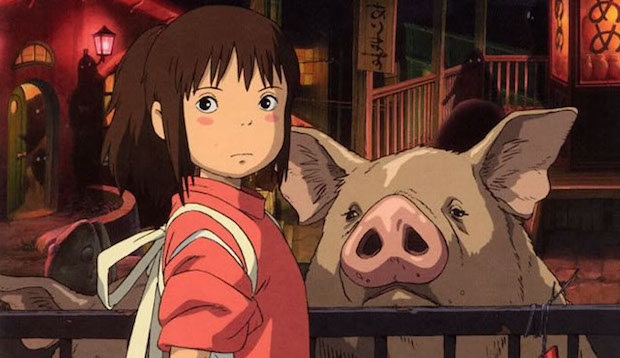 Note! Screening is accompanied by Czech dubbing
Tickets: 3,00 € / person older than 3 years. One of two parents
22.10.2016, Saturday, 20.00
Party: Deeper sounds of house
The sequel club eve for demanding music listeners focused on deep house to dub techno in connection with an interesting video projection. Behind the decks will stand Dash and Cornell from stereodisco.sk, Richard aka DJ 08 and Adrian, who will be in addition to the music selection impress you with VJing.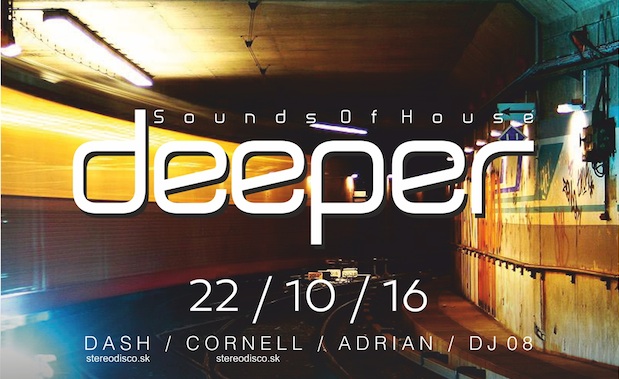 Once again, you can expect good quality music selection, which is not really often happens rotated on radio or parties.
Entrance: 2,00 €
25.10.2016, Tuesday, 17.00 and 20.00
Movie
Neon Demon
Trailer:

Country of direction: FR, USA, Denmark / 2015 / 110 min / English language, Czech subtitles
Tickets: 3.00 / € 2.00 (adults /students).
26.10.2016, Wednesday, 19.00
Lecture-discussion
Evening bizarre films experiments with Peter Konecny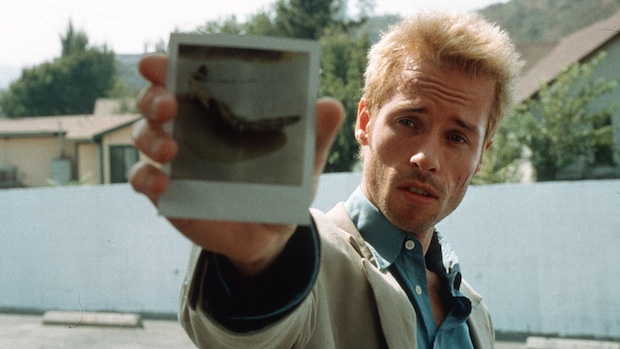 What movie production studios capable of in a fight for the audience? This evening will be devoted to experiments on viewers, such as electrical current or 4D. Chief editor of Kinema.sk will guide you through the bizarre world of films.
Tickets: 3,00 / 2,00 € (adults /students).
27.10.2016, Thursday, 20.00
Concert
Para: Žiadne slová, iba činy Tour 2016
New singl, new concerts and special guest Vydrapená Bužírka Punk System.
History of band Para started in 1995 in garages of Bratislava. Few nice demo were released in first years, before band could reach wider audience.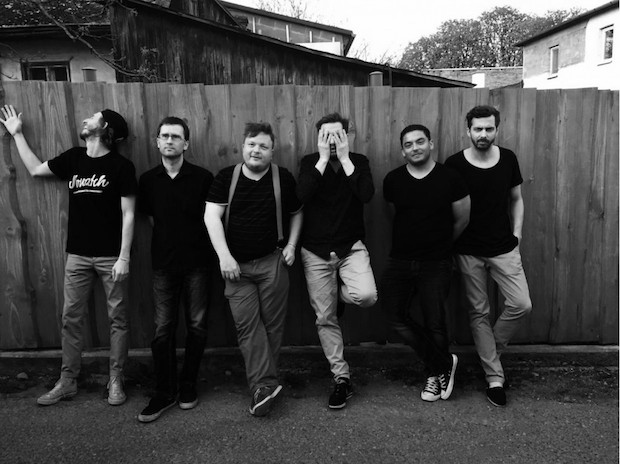 During its existence, band created and developed its own irreplaceable style, it is easy to recognize their songs among of all. Their songs are "strong", with civilian lyrics and strong choruses that are easy to remember. Currently band consists of Thomas Sedivy (vocals), Matthew Vallo (bass), George Marikovič (guitar), Oliver Sadovsky (percussion, electronics), Daniel Buzinkay (drums). Last year they played in the New Synagogue but acoustics was not the best - and therefore we called them again to perform in "classical" concert hall S2 at Stanica.
Tickets in presale: 10,00 € at http://www.eventim.sk/
(or at Stanica in the day of event, if not sold out)
28.10.2016, Friday, 19.00
Documentary movie / KineDoc
Jama/ Pitfall
Trailer:

Country of direction: CR / 2014 / 84 min / Ukrainian language, Slovak subtitles
Tickets: 2.00 / € 1.00 (adults /students).
31.10.2016, Monday, 20.00
Сoncert
Gattaca(CZ), Remek (CZ), Nikander (CZ)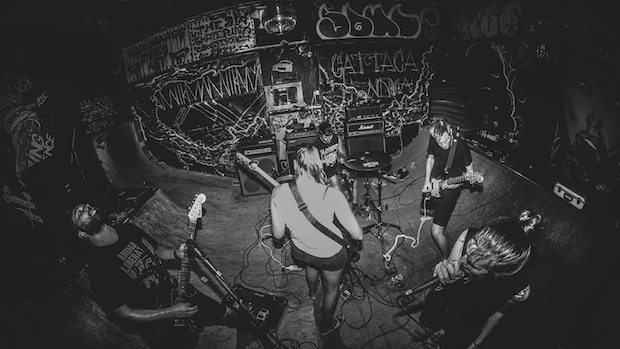 Czech band Gattaca plays dynamic and diverse mix of genres on the edge of crust, emocore and black metal. Remek are in our latitudes one of the few agents who are still holding a banner spontaneous emocore with the basics strongly embedded in punk. With their colleagues from Gattaca does not only person charmer Samana, but also heartfelt lyrics and d.i.y. Access to the grave. As a third band will perform new brnenská Nikander that plays a mix of stoner sludge metal.
For most of our events you can use presale to buy tickets in advance at http://predpredaj.zoznam.sk/sk/listky/5879/kulturne-podujatia–stanica-zilina–zariecie
Tickets can be purchased online, or at any of the outlets Predpredaj.sk or directly at Stanica.