Program for August (English version)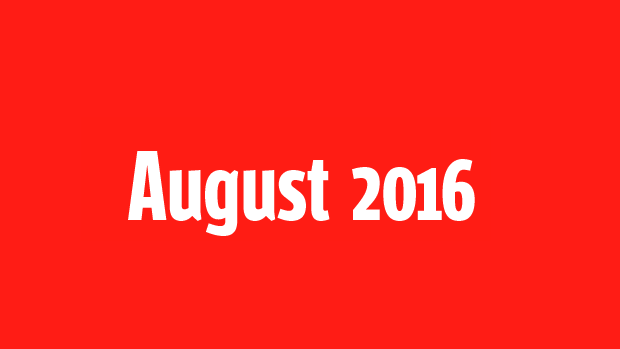 1.08.-5.08.16, Monday-Friday
Summer children symposium
Week aimed at surveying urban and suburban wilderness, exploring differet kinds of natural materials suitable for kids architecture experiments. Nice time spending in a group of children, parents and friends of Stanica - full day excursions and games on our yard and in the garden, building "secret" houses, chases, football and cooking together.
You are warmly welcome :)
A daily stay: 9:00am to 15:00pm (16:00) program is suitable for school children about 6-12 y.o.Fee for weekly day camp is € 50.00( includes price of material, lecturing supervision and buffet-serving food).
Registration: 0907 178 756, hanka@stanica.sk (Hana Hudcovičová Lukšů)
2.08.2016, Tuesday, 21.00
Summer cinema (open-air)
Mad Max: Zbesilá cesta / Mad Max: Fury Road

Country of direction: / USA, Australia / 2015 / 120 min / English language, Czech subtitles
Tickets: 3.00 / € 2.00 (adults /students
3.08.2016, Wednesday, 19.00
Screening and discussion
Guest: Clemens Wilhelm (D)
Berlin-based artist Clemens Wilhelm is the son of German historians, specialized in Central Europe. Therefore, it is not surprising that in his work Wilhelm works with the past and tries to interpret present events from a historical perspective. During the evening we will screen selection of Wilhelm's works, and following that, discuss it with the author.
The event is part of the visit that aims to present contemporary art in relation to current social situation.
Free admission
4. 08. 2016, Thursday, 18.00 gallery Plusmínusnula
exhibition opening
Juliana Höschlová (CZ): I WANT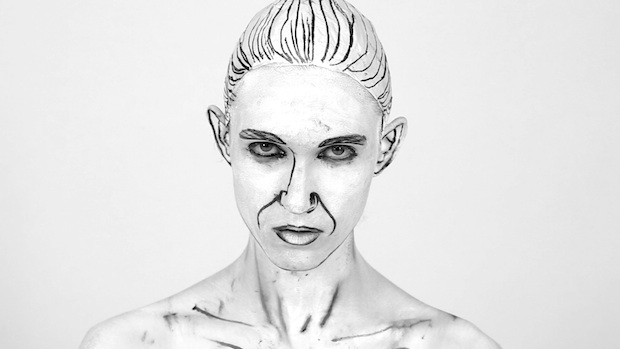 The central working topic of Czech multimedia artist Juliana Höschlová is human. Through drawings, videos and performances she discovers individual relationship of the individual to his own identity and physicality as well as social issues such as religion, refugee crisis and the impact of media and marketing strategies for our daily lives. Exhibition in the gallery will run until 26. 8. 2016.
Free admission
4. 08. 2016, Thursday, 21.00
Travel lecture (open-air)
To the North of India with Tomáš Valček a Katka Géčova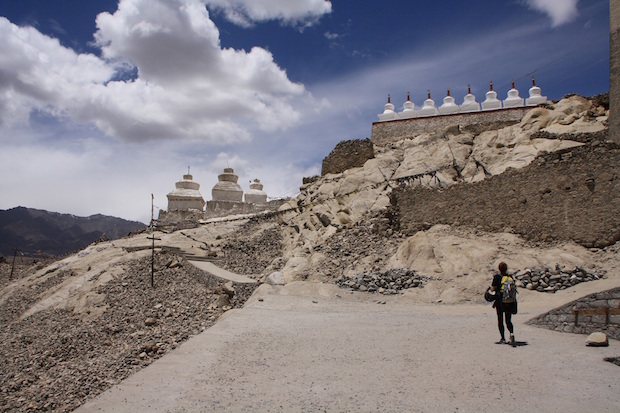 Stories and photos of the Indian mountains. Our guests will suggest you what you can do during the three weeks of your holiday. Beautiful Ladakh which lies under the peaks of the western Himalayas in the province of Jammu and Kashmir amazes by unique nature, smiling people, Buddhist monasteries on a high rocky cliff. However there you can as well face mountain sickness, snow storms and frightening journey through 5,000-meter high mountain passes. Happy hippie community, bathing in the sacred hot springs, staying in the mountain village, headquarters of the exiled Tibetan government in Dharamsala. In contrast, noise, chaos of 18 million-Delhi, the capital of the most magical landscapes in the world – 3-week-long trip in just one evening at Stanica.
Note! Travel lecture is in Slovak language.
Tickets: 3.00 / € 2.00 (adults / students)
5. 08. 2016, Friday, 20.20
Pecha Kucha Night Žilina, Vol. 34 - Open Air
20 images x 20 seconds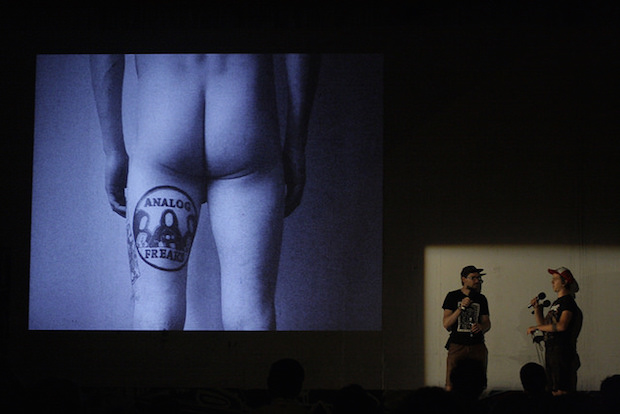 New edition of popular format of presentations again prepared by artists, architects, designers and activists whose work we like and want to show. Each presenter has 6 minutes and 40 seconds for his talk. Special selection will be presented by children from our summer symposium "Wilderness - Town - Home - Garden – Nest".
Note! Some presentations will be in English
Tickets: 3.00 / € 2.00 (adults / students)
6. 08. 2016, Saturday, 19.00
Trip and concert of band Dust in the Groove (Cz) in the Visual Pyramid in Sulov mountain
Visual pyramid becomes a concert hall for contemporary classical music and jazz.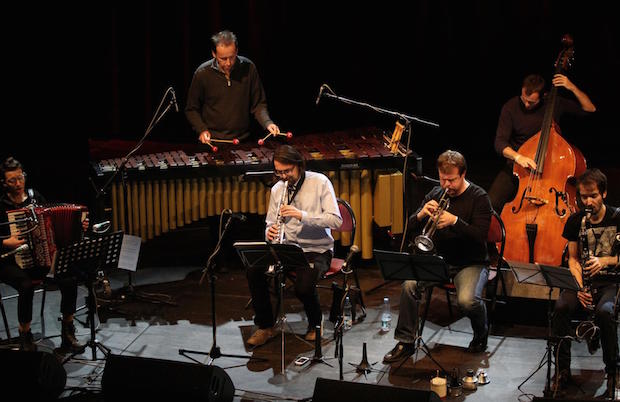 Band Dust In The Groove consist of Radim Hanousk (soprano saxophone, bass clarinet) Lucie Vítková (vocals, accordion), Jan Přibil (trumpet), Martin Opršál (marimba) and Juraj Valenčík (bass).
In their tracks and sound experiments bans uses experience from the form, rhythm and harmony of jazz and also experiences from the music beyond genres.
In case of bad weather, concert will be performed in New Synagogue in Zilina.
If you would like to recieve a mail with any changes in the program of concert (time/venue), write us please an e-mail to info@novasynagoga.sk
Bus from Zilina departs at 18.00 from Stanica Žilina-Záriečie and after the concert, at 22.00 will bring you back
Thanks to financial support of Kia Motors Slovakia, we could orginise not only series of concerts in Sulov, but we could also finish the roof insulation and lightning conductor on Visual Pyramid.
Admission is voluntary
Note! No language bareer
9.08.2016, Tuesday, 21.00
Summer cinema (open-air)
Sedm statečných / The Magnificent Seven

Country of direction: USA / 1960 / 123 min / English language, Czech subtitles
Tickets: 3.00 / € 2.00 (adults /students).
13.08.2016, Saturday, 18.00, New Synagogue
Vrba Wetzler memorial meeting and concert of chamber orchestra
Vrba Wetzler memorial commemorates the famous escape from the concentration camp and one of the first written reports about what is really happening there.
Every year at the end of pedestrian march from Auschwitz to Zilina participants, led by Fedor Gál and organizers of ICEJ meet in New Synagogue. To tell about their experience from the way and met with the public. This year Prague rabbi Karol Sidon, Gerta Vrbova, Lubo will meet with other guests.
The program will also include a concert of classical music. Musica Classica Žilina is a civic organization that connects people with a strong relationship to classical music, the majority of the members are playing in the State Chamber Orchestra. The orchestra will perform under the direction of young conductor from Zilina Lukáš Pohůnk.
Admission is voluntary
16.08.2016, Tuesday, 20.30
Summer cinema (open-air)
Divoká banda / The Wild Bunch

Country of direction: USA / 1969 / 134 min / English language, Czech subtitles
Tickets: 3.00 / € 2.00 (adults /students).
17.08.2016, Wednesday, 20.30
Anasoft Litera: Dusan Dusek, Spring Rihák
Director Martin Sulik will represent the work of his two friends and the finalists of this year's literary prize Anasoft Litera – Dušan Dušek and Jara Řihák. In addition, we also screen their short documentary portraits, created by Miro Remo and Katarina Hlinčíková. You are welcome to enjoy a pleasant filmmaking trialogue under the bridge.
18.08.2016, Thursday, 20.30
Stray theater performance: Café Dostoevsky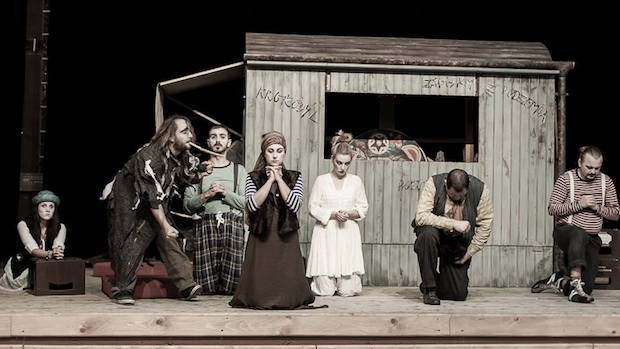 Completely new Dostoevsky among caravan theaters. Great stories in adaptation of the Stray theater - probably the best and most famous street theater in Slovakia, offer unique acting opportunities. Philosophy of master, presented with humor and irony – you will laugh and be touched at once.
Tickets: 5.00 / € 3.00 (adults /students).
23.08.2016, Tuesday, 20.30
Summer cinema (open-air)
Stokerovci / Stoker

Country of direction: USA, GB / 2013 / 99 min / English language, Czech subtitles
Tickets: 3.00 / € 2.00 (adults /students).
25.08.2016, Thursday, 20.30
Travel lecture (open-air): Paris and London with Michal Chmeliar
Two European capitals, two gourmet centers and two countries that spent really long time in wars with each other.
Extravagant elegance of Paris and elegance of London: Eiffel Tower, Louvre and Notre Dame vs. Tower Bridge, Big Ben and Buckingham Palace. The two cities connected by one train.
Free admission
26.08.2016, Friday, 20.00
Concert in the garden: Matteo Tambussi & Marek Kuchta: Daily Songs (Banality of Causality)
The result of the artistic project of Matteo and Mark will be ten songs based on trivial information from Facebook or the Internet. Because all actions, even the most banal - are the results of our previous life, there exists causality to each banality. And of course - every banality can lead to something meaningful. We can enjoy the results of their collaboration at open air concert at Stanica.
Matteo Tambussi is a musician working in Berlin, also known as the Musical Vitamins BBC 6. released two EP - Tortuggi Prince (2016) and Spiritual Slang (2014).
Marek Kuchta is songwriter from Zilina. He is a member of the Ditch Fridge band, which is preparing the release of their debut EP in late 2016.
Admission is voluntary
30.08.2016, Tuesday, 20.30
Summer cinema (open-air)
Sedem / Se7en

Country of direction: USA / 1995 / 127 min / English language, Czech subtitles
Tickets: 3.00 / € 2.00 (adults /students).
1-4.09.2016
Kinobus 2016
(Not only) film festival
Route: Levice - Tlmače - Hontianske Tesáre - Podbrezová
Topic: Toxic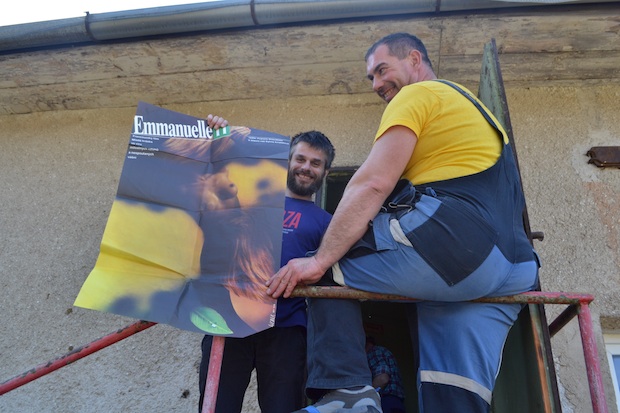 Film festival includes bus trip, natural history lesson, screenings, lectures and warm hospitality, this year will happen between the regions of Hont and Tekov. To discover better this magic region, we will roam around it with the topic "Toxic".
Old theaters, amphitheaters, underground boiling Dead Sea, wine amazing and friendly atmosphere are perfect start of autumn.
For most of our events you can use presale to buy tickets in advance at http://predpredaj.zoznam.sk/sk/listky/5879/kulturne-podujatia–stanica-zilina–zariecie
Tickets can be purchased online, or at any of the outlets Predpredaj.sk or directly at Stanica.