Gyula Cserepes: Rhythm and improvisation dance workshop / WorkshoW II Saturday - Sunday, 2. - 3. 5. 2015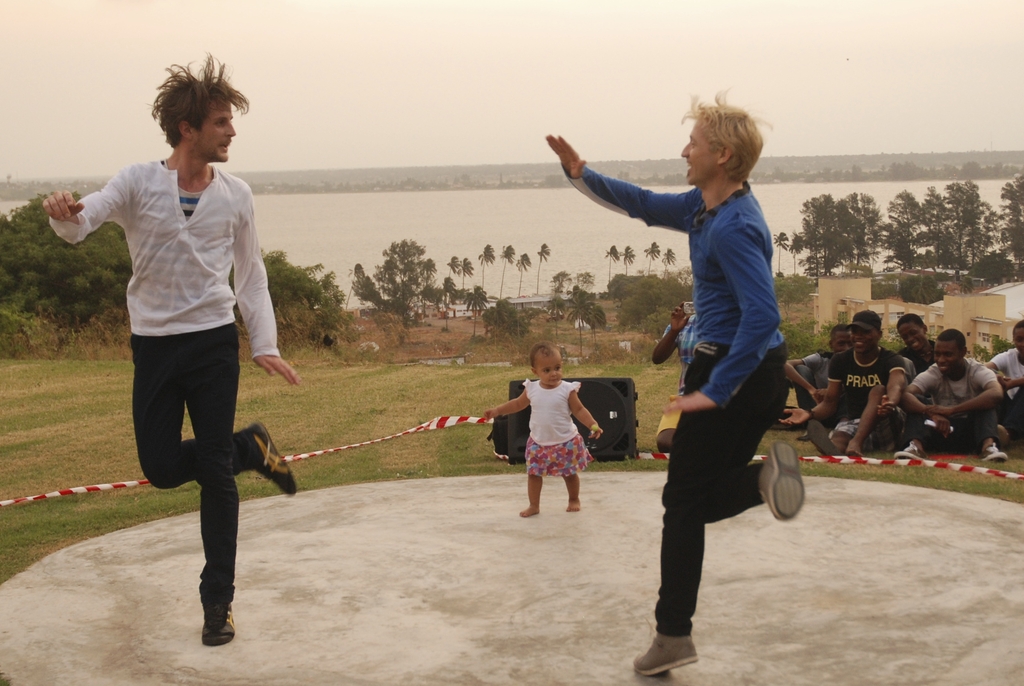 Listen. Observe. Sense.
Hear. See. Dance.
Movement - dance is the language of the body. In order to be able to communicate , we need letters – rhythm, words – movements, sentences – dance. Workshop Rhytm and Improvisisation, lead by dancer and choreographer Gyula Cserepes, offer participants lessons to learn how to discover and use this language.
We will begin "talking" by using body as an musical instrument, that gives a rhythm - percussion. Simple, rhythm-based tasks helps to arrive to our bodies and begin discovering its own, personal dance. The second part of the workshop will consist from improvisation games, with using already learned rhythm principles. It will open a playful space, where participants will meet each other, finally ready for communication and enjoying and sharing space together through dance.
Workshop is suitable for beginner or amateurs, there is no need any previous experience with the movement on the stage. Workshop will be in English language.
Info and registration: workshow@physicalarts-sk.com
Price: 40,00 / 25,00 € (adults / students)
Schedule: Saturday - Sunday: 10.00-13.00, break, 14.00-17.00
Rhythm-work from Gyula Cserepes on Vimeo.
Gyula Cserepes is a dancer, performer and choreographer, originating from Bečej (Voivodina, Rs). He'd studied at the High School of Folk Arts in Fót (Hu) and at the Budapest Contemporary Dance School (Hu). Gyula is the former member of Central-Europe Dance Theater (Hu) and En-Knap Group (Si). During these years, he had the chance to work with such choreographers, directors and pedagogues – among others - as Iztok Kovač, David Zambrano, Anton Lachky, Milan Tomašik, Simone Sandroni, Superamas, Peter Savel, etc. His work as an author includes Revive the castle, a site-specific performance, and New Age Gypsies, a dance-theater performance. His latest work The bridge, had been premiered in Volksroom, Brussels in November 2013. Since 2013 Gyula collaborates with the Geneva based company, Cie Jozsef Trefeli, in several projects and had toured in Europe, Africa and Central-America. You had an opportunity to saw Gyula at Stanica in performance Bakkheia - dancing on the edge, which had been premiered during the festival of new Slovak dance and theatre, KioSK 2014.
Organised within the program of informal education WorkshoW, in collaboration with SKOK! ngo.
http://physicalarts-sk.com
www.gyulacserepes.com
1 Comment