Festival of Literature Žilina 2014
Sunday - Sunday, 5th – 12th October 2014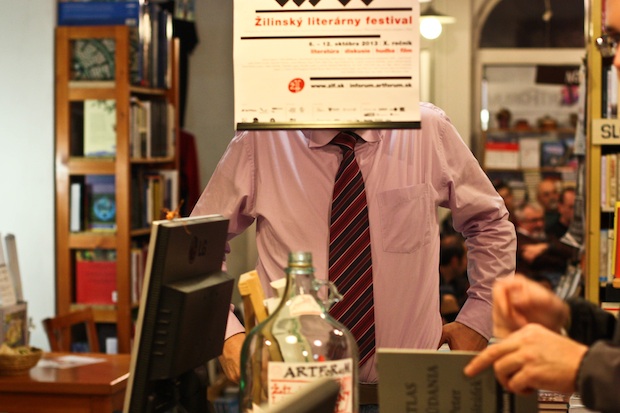 11th year of a festival which connects literature with different genres offers discussions on actual social topics. It presents books and its authors it organizes workshops, competitions, photo exhibitions, movies, theatre, dance and a lot of other acitivities connected with literature. Festival is organized by bookshop Artforum in cooperation with some other organizations in Žilina which supports its diversity.
Connecting link of this year festival is the theme "interjections". Interjections are disappearing from our vocabulary and they are replaced by new equivalents in form of smileys or likes.
Events at Stanica:
Tuesday 7th October, 5 pm, 8 pm
cinema / Projekt 100
Nick Cave: 20,000 Days on Earth + Fongopolis
Wednesday 8th October, 6 pm
Petr Cibulka´s discussion Literature Agora - Jana Beňová, Pišta Vandal, Ján Litvák
Thursday 9th October, 6 pm
opening of exhibition / gallery Plusmínusnula
Jakub Hošek: Harvesting of shadows
Thursday 9th October, 8h 20 min pm
Nová synagóga
Pecha Kucha Night Žilina - Volume 28
Sunday, 11th October, 7 pm
musical-dance performance
Peter Šavel, Kamil Mihalov: Shifts
OFF program
Friday - Sunday, 10th - 12th October
kids illustrator symposium
Inventúra 2014 - modeling of exhibition
You can find complete program at official website of the festival www.zlf.sk.