KINDERHALLE / Selected News
exhibition of Nová synagóga for families with kids
Saturday 4th October 2014, 3 pm - 5 pm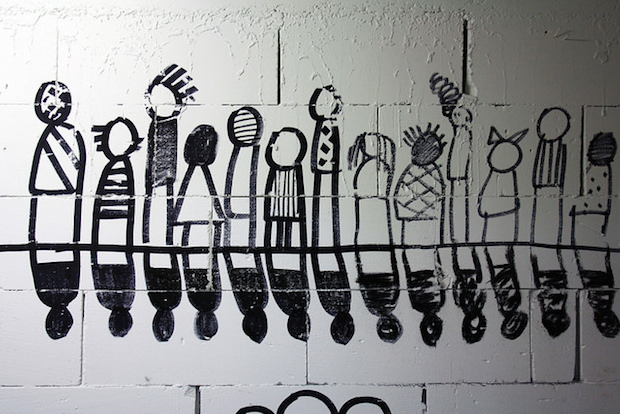 We welcome families with kids to take a look at our Nová Synagoga. What is new? Many things because Synagogue is under reconstruction and there are more and more novelties you can evaluate by yourself. Plus there are two essential exhibitions shortly in a row.
Exhibition of Dan Perjovschi: Selected News is cultural event of this month. Author is world renowned and he is critical to what s happening in human world. He has a gift to express the esence of phenomen in few strokes. His wall "newspapers" are not loaded by letters but they are slightly drawn by simple picture messages which are surprisingly effective. Also small child is able to read them because drawing is one of the simpliest way how to understand ideas.
We welcome every member of family who are 4 years old or older. We prepared printed hand outs games and creative activities which will guide you through the space and get you closer to the exhibition.
Admission is voluntary.