Ceramics symposium
a trip and a workshop (not only) for children
Monday - Friday, 12. – 16. 8. 2013
Nový dvor v Brhlovciach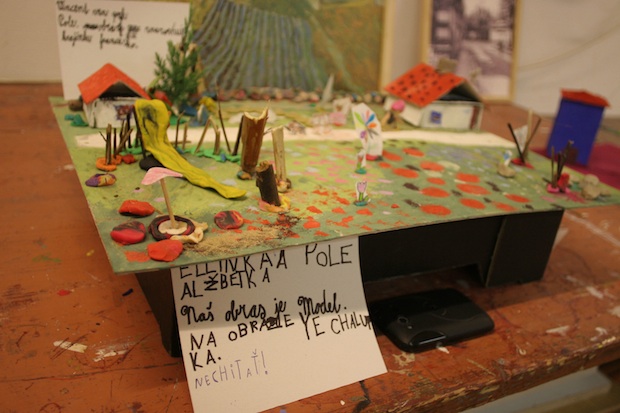 Symposium in August will take children for a trip. Participants will be able to discover traditional techniques of ceramics and pottery in the rural area of southern Slovakia in municipality of Brhlovce in the district of Levice. There is an active NGO Nový dvor, which is working on art-craft education and on the reconstruction of historical rock dwellings. During five days children will experience way of lifestyle, different from the city one. While on Stanica we are often working with digital technologies, here we will work with hands and pay special attention to traditional craft - ceramics. The clay is very simple material, that provides a wide range of creative possibilities. We will discover the qualities of the clay, we will try ourselves in the traditional technique and work on the pottery wheel and see, where creative attempts can lead us, while using this material in the present times.
Symposium is suitable for children from 8 years. It will be going on from 12. untill 16. 8 in Brlhovce (departure from Žilina is on 12. 8. and arrival on 16. 8.).
Lecturers:
Natalie Novik
Dušan Dobiaš
Martina Hlavajová
Workshop fee: 100,00 € / per whole week (in the price there is included food, accommodation and transport expenses)
Info and applications: 0908 186 140, dusan@stanica.sk
Project is supported by Youth in Action.