After Michalovce the Sports Wall of Tomáš Rafa also in Sečovce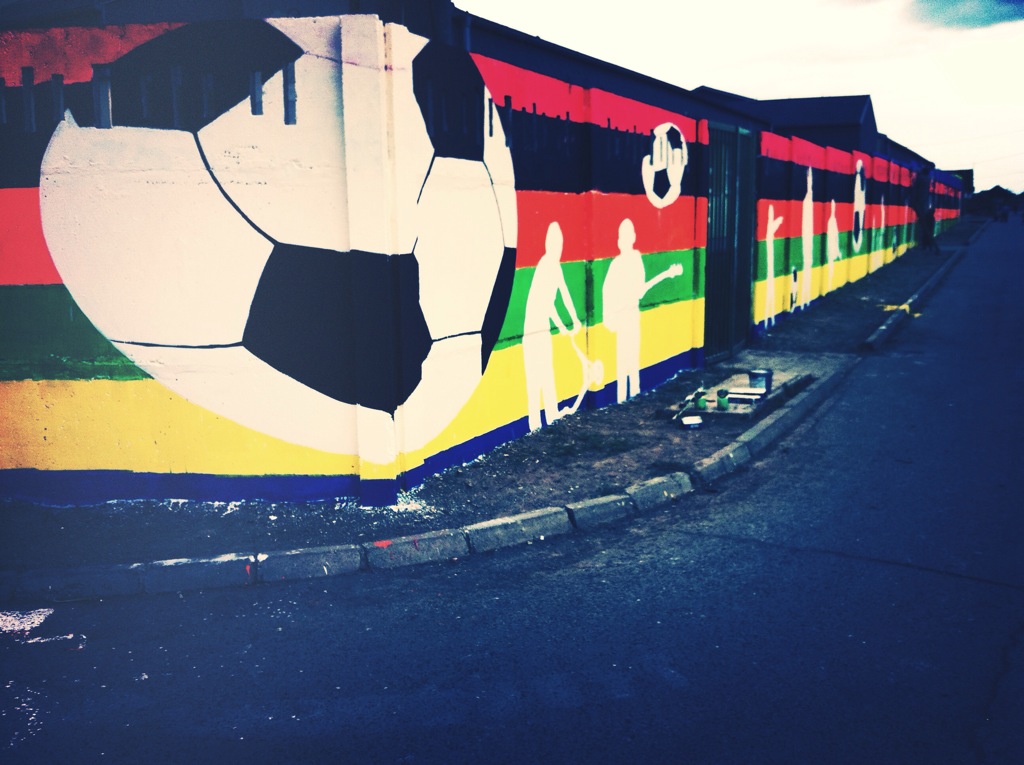 After Michalovce the artist and filmmaker Tomáš Rafa moved on with his Sports Wall project. This time, along with artists and volunteers undertook to change the look of the concrete wall, which ringfences elementary school for Roma children in Sečovce. While in Michalovce he stuck to the wall 96-meter billboard, in Sečovce he painted sports theme to 220-meter long wall with the help of artists and volunteers from Peripheral centers - Marek Halász, Jozef Vyšinský, Peter Valiska-Timečko, Igor Babjak and Benoit Lazaro from France. During the 6 days they were joined by the residents of Sečovce - residents of the Roma settlement. A benefit was the support of the Municipality of Sečovce as well as interest of local people. Sports Wall of Sečovce has thus become a positive example of cooperation between the city and the arts in solving community problems.
The project has been supported by the grant of the Ministry of Culture of the project Košice - European Capital of Culture 2013. The project will continue in other cities and towns in Slovakia. Our next goal is to Ostrovany wall.
Company Dom farieb supported this project by their colours for which we are truly thankful!