Writting in the "woman" pattern
literature discussion evening
Thursday, 24. May 2012, 7pm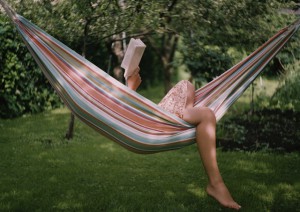 What would one imagine, when he/she hears the word "literature"? All kinds of texts written by all authors throughout the world. And when he/she hears "female writer"? One imagines writting by various female authors simply. But is it right like this? What means "female writting" at all? What kinds of streams in contemporary female-written literature exist these days? How is it with women in literature in Slovakia? In May´s discussion, we´ll dig deeper into the issue of female-writers´ phenomena. Literature scientist and critic Marta Součková, who addresses herself to this issue for a quite long time yet, will be our guide through the evening. Don´t expect jejune theoretical statements. Two more guests-authors, who will uncover their own perceptions of writting and reading will be invited. And to aim our attention to works itselves, a staged reading of authors will interfere, depicted by Žilina´s theatre actors.
Our guests will be:
Jana Bodnárová – kunsthistorian and a writer. Apart from scientific texts about art, she nowadays focuses more on writing artistic prose, poetry, children literature, and dramatic texts for radio, TV or theatre. She merges art and written word into video performances, which were presented at several domestic and foreign gallery scenes. You´ll have the opportunity to see some of them during our discussion evening.
Monika Kompaníková – designer and writer. She released three books and several shorter proses for competitions. The interest in her texts came also from abroad, in the form of translations and releases there. A bigger stir around her works occured since receiving the literary prize Anasoft litera in 2011. During the evening, you´ll hear a staged excerpt from the awarded book exactly, called Piata loď (The fifth boat).
Admission: 2,00 / 1,00 € (adults / students):
You can find photos on our flickr account HERE.