Artičoky
student creative festival
Saturday 19 May 2012, 3pm – 12pm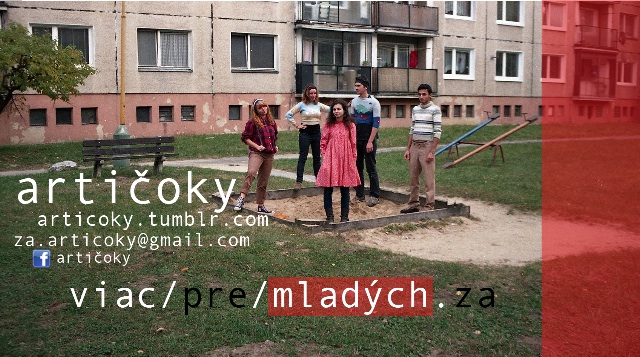 Artičoky is one day festival of student creativity. During the day, students of Academy of Fine Arts and Design, art high schools from Žilina and Trenčín, as well as local Žilina fans will present their creations (paintings, photography, graphics, drawings). In the evening, there will be a projection of films of students of Academy of Performing Arts (animated, short movies, videoclips and documentary of Honza Papoušek - Česká Granada nominated for Pavel Koutecký Award). The programme will be accompanied with a concert, reading and hand-made products market. The best presentation will be awarded with a prize. Come, see for yourself and if you get curious about some piece, speak directly to its author and next year, you might be a participant, as well.
Voluntary entry.
You can find photos on our flickr account HERE.