7b - Vladimír Bokes & seven bokeses
concert / Vážna hudba nevážne
Friday 1. June 2012, 7pm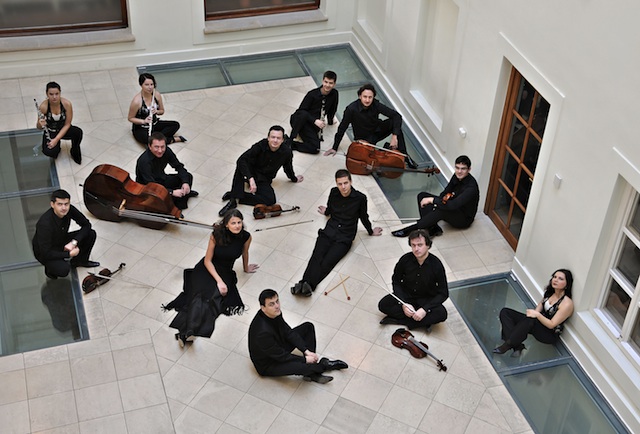 A live premiere of original contemporary music project. An attractive collection of eight compositions (Bokes, Milaković, Borzík, Boroš, Lejava, Betko, Buffa, Zach) joint by common theme, full of inner dynamics, musical tense, racional finesses and emotional nuances, prepojených spoločnou témou, plná vnútornej dynamiky, hudobného napätia, racionálnych fines a emocionálnych nuáns, sophisticated instrumentalization and hidden musical and non-musical references. Come listen the contemporary composition styles of nowdays slovak composers in an engrossing interpretation of Quasars Ensemble.
Programme
Vladimír Bokes - Fugue for 7 instruments
Boško Milaković - 51
Lukáš Borzík - Waiting for Górecki
Tomáš Boroš - Golden gate open
Marián Lejava - Principium
Miloš Betko - Tiers
Ivan Buffa - Organismo
Ján Zach - Sectio Aurea
performing Quasars Ensemble
(flute, oboe, clarinet, piano, violin, viola, cello)
artistic director Ivan Buffa
Organized in cooperation with music publisher and art agency Slovak Music Bridge.
www.quasarsensemble.sk
www.slovakmusicbridge.eu
FB event
Admission: 5,00 / 3,00 € (adults / students)