Pecha Kucha Night Žilina – Volume 18
20 slides x 20 seconds
Friday 23 March 2012, 8.20PM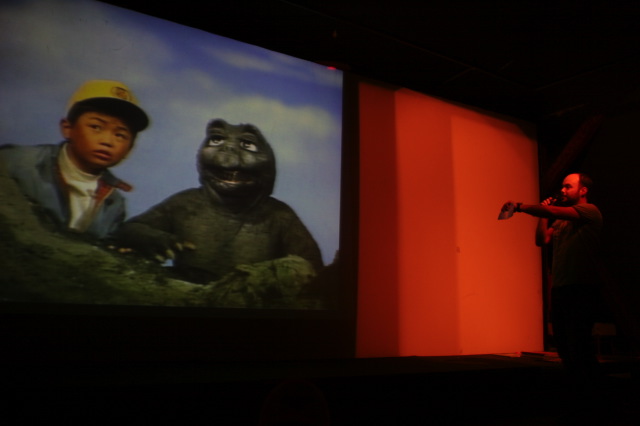 First time this year, we will have possibility to experience heterogeneous but interesting swatch of architects, artists and other creative people, in format of 20 pictures x 20 seconds, with a microphone in their hands struggling to explain you in less than 7 minutes their work. After the winter break, this event is opening S2, so look forward the large screen.
The programme looks very ambitious. You will see Dušan Mellner who devotes his work to Žilina interwar architecture, Chybík and Krištof architects from Brno, a designer M-A-G-I-O from Prague. Directly from London, Petra Havelská and Igor Marko (FoRM Associates) architect will arrive. You will also watch the winners of Maľba (The Painting) - David Demjanovič and Jarmila Mitríková. We will introduce Detské kníhkupectvo pána Mrkvu (Mr. Carrot's Children Bookshop), as well as 12-year old movie maker Timo Blaho. From Košice, Jana Nováková from Keks Design will come. After 12 years in Barcelona, Mexican light designer Laura Murguia with his husband Pavel Sabol moved to Prešov – they will show you how to make light design in architecture (Haz Lighting). Another light designer will be French Laurent Schneegans who will lead a weekend workshop in Stanica. Beautiful design bikes by Modrofúz will be introduced by Barbora Tobolová and Ján Šifra. Gallerist and organizer from Prague, Boris Kršňák, will present as well (you might know his voice from Slovak Radio). And a surprise included!
.
www.pechakucha.sk
www.pecha-kucha.org
Entry: 5.00 / 3.00 € (adults / students); 1 beer included in the ticket
Reservations: rezervacie@stanica.sk, +421 - 41 - 56 23 564
You can find photos on our flickr account HERE.