Photo and recipes: Vegan Sunday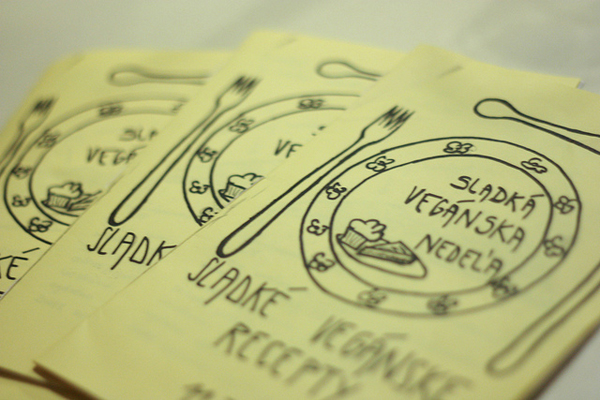 Once a month, Sunday will be devoted to veganism. Yesterday´s topic was vegan desserts and sweets. The bar was full of people, the table was loaded with a wide variety of cakes and desserts. There was also a short presentation on veganism with Jakub Slovák. All thanks to wonderful organizational skills of Natasa Prelog, our volunteer from Slovenia.
You can download Natasa's vegan recepy book of sweets right here! And here you can watch video from event.
Photo: Natália Zajačiková