Nenad Branković: "Then" is the New "Now"
exhibition February 10 - 29, 2012, Plusmínusnula gallery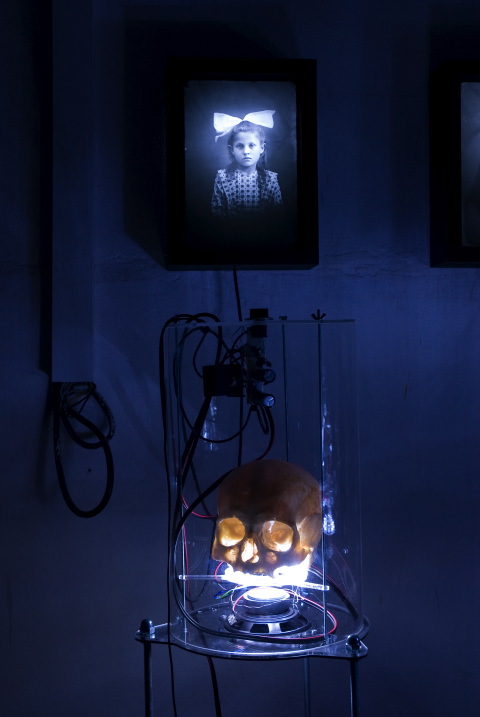 After a short break the gallery Plusmínusnula located in centre of Žilina is reopened. It's been started by artist Ján Gašparovič, together with architects Dušan and Lenka Voštenák. Stanica is co-working on the exhibition Schedule, as well as other activities of the gallery, so Plusmínusnula is becoming a haven for our visual arts interests, until we accomplish building our own planned gallery space – S3. Each month on Mydlarska st. 1, we will meet various new arts. Each time, after the opening, we plan to hold a small afterparty at Stanica.
The past promoted to a new level
Pieces of the first exhibitor, Nenad Branković, generate very rare sense of uncertainty. The feeling of time stopped at a place, is more significant by the rigid look of portraited people, who evoke a sense of finality and tell us (in a sick way), that we are finite as well. Through his pieces of art we go beyond the borders of reality, into numb and dark world in-between. A paranormal aura is – by the truth – only a illusion. Paintings are utter human, only the content address the most boundary emotions. In addition, an extremely strong element of coincidence in creating them makes them way too natural in its unnaturalness. They work as a projection screen in a certain way. Photos that Branković used are more or less trimmed by solvent. But the contents which we perceive in them represent a reflection of our deep within. Multimedia installation Sound of Face / Face of Sound like a typical postmodern work involves the viewer in its games and sophistically connects artistic genres, while the negating the differences between traditional and new media struggles the definitive, exclusive meanings.
Nenad Branković was born in 1981 in the town of Smederevo in Serbia. Through the years 2001 – 2007 he studied graphic design at the Department of Fine Arts in Bratislava. He is actively involved in graphic, typography, painting, graphic design, illustration; deals with experimental techniques, book-making, object trouvé, and two dark ambient music projects – Metro, together with Michal Tornyai, and his own one called Atranenia. He runs a studio called art& together with his colleague Ašot Haas.

foto: Zuzana Vinczeová (www.atelier314.eu)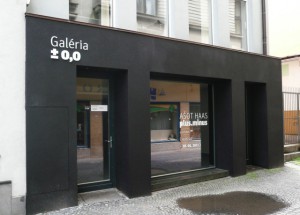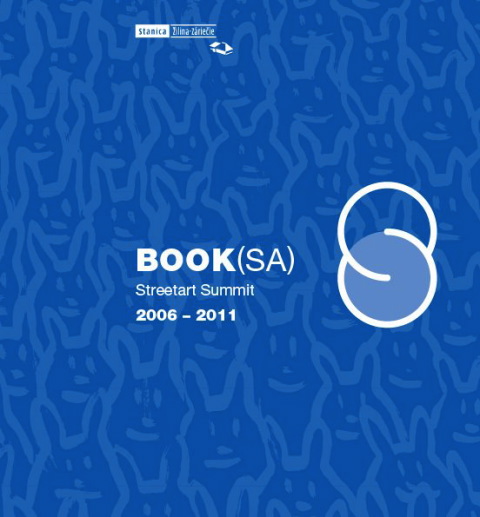 Part of the opening will be dedicated to the new book BOOK(SA) by the Studio 314, about the history of streetart and graffiti symposium Streetart summit. Mini-portraits of 37 participants of eight symposia on 92 pages in an original form – each picture is also a removable sticker. The book will be available to purchase a discounted price of € 5,00.
The names included in the book are as follows: Admirál, Alice, Arial, Clock, Bassic 90, Biok, Bluer, Bones, Cke, Da Linka, Dzivana, Emilee, Enter, Garnart, Honet, Hush Hush, Kach, Kemo, Lena, Mandras, Mates, Mr. Day, Mr. Maroš, Mudrpudr, Osem, Pank, Pigment, Poch, Poet, Pyppo 314, Pure 728, Rado, Slaja, Trio, Vektor, Yana …
The godfather of the book: Peter (PANK) Trmos
Compiled by: Peter Dlhopolček a Zuzana Vinczeová

foto: Zuzana Vinczeová (www.atelier314.eu)