Memory Kontrol – Mečiarism 4
public discussion
Thursday, November 10, 2011, 6pm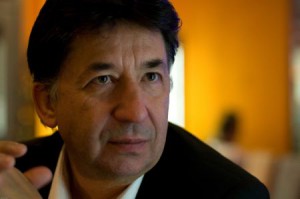 Forth of the series of discussions, which aimed on telling a compact oral-historical record about beginnings of political and economical transformation in Slovakia after 1989.
We are honored to welcome significant political actors of that time, who witnessed Vladimir Mečiars´ rise to power.
Debaters: Petr Pithart, František Mikloško, Ján Budaj a Peter Zajac
Introduced by: Fedor Blaščák.
In Slovak only.
Admission: 2,00 / 1,00 € (adults / students)