Memory Kontrol – Meciarism, part 2
Public discussion
Thursday, June 9, 2011, 6pm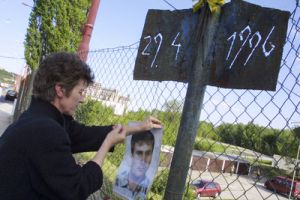 The road roller from Zlatá Idka set in motion during the parliamentary "Night of the Long Knives" in December 1994. It got colder in Slovakia. The president's son kidnapped. Róbert Remiáš murdered. Cancellation of voucher privatization. Foiled referendum. Demarches from Brussels. Farewell to Democracy.
What was it like in Slovakia with Ján Ľupták, Ján Slota and Vladimír Mečiar in the head of government?
Another one from the series of public discussions on era, which we all still remember. Guests: Ľuba Lesná (Radio Slobodná Európa), Karol Wolf. Moderator: Fedor Blaščák.
In Slovak only.
Admission: 2,00 / 1,00 € (adults / students)
4 Comments