Literature Night 2011
Wednesday, May 11, 2011, 6 – 10pm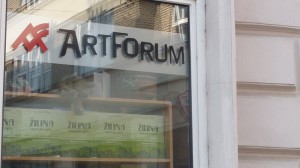 An adventurous night journey with literature around the city, stopping at places you wouldn't expect. International project Literature Night, initiated by Czech centres in 18 European cities, will take place in Zilina for the first time. Contemporary European literary works will be read by well-known personalities from Zilina and Slovak cultural scene – artists Rudolf Sikora and Ivan Kelly Köhler, director Anton Šulík, actresses Anna Šišková and Daniela Gudabová, Harmony Country Foundation director Soňa Holúbková and spokesman of the 5th Jozef Gabčík Regiment of special assignment, lieutenant Mário Pažický.
The works will be read in places such as secret rooms of Puppetry Theatre, Lida Mlichova's Library workshop, Ivan Köhler's atelier, Winter stadium's guest dressing rooms, Orthodox synagogue – The museum of Jewish culture, Zilina city halls's cellar, Hostinec at Tsar and Regional Headquarters of Police Force.
At each of the above-mentioned place, you'll receive a brochure with detailed information and a map. Your journey can thus begin at any point. Readings run from 6pm in 30-minute intervals simultaneously at each place (15 min reading, 15 min transfer to another spot).
Info point – Artforum bookshop.
www.literaturenight.eu/2011/en/zilina/homepage
In Slovak only.
Free entry.