Movies from One World festival:
Cigarettes and Songs
documentary
Tuesday, May 3, 2011, 7pm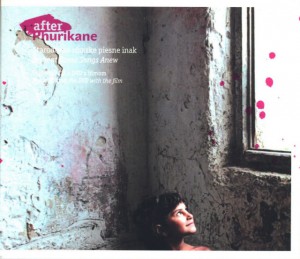 Music project AfterPhurikane Gila is based on the anthropological investigation in Roma settlements in Slovakia, where Jana Belisova collected hundreds of old Roma songs. After this research she organized a workshop where six talented Roma singers met with three professional musicians and tried to make music together. And so powerful multicultural project started. Documentary film records one week long meeting of singers and musicians in Veľký Slavkov in August 2009, where songs for the music project AfterPhurikane Giľa were recorded in a local Evangelical church. The film brings a new dimension of reality, humour, and absurdity to the music.
Cigarettes and Songs – Marek Šulík, Jana Kovalčíková / Slovakia / 2010 / 52 min.
Film to be shown in presence of ethno-musicologist and the project's author Jana Belišová.
Admission: 2,00 / 1,00 € (adults / students)