Photo, video&report: February Moustache 2010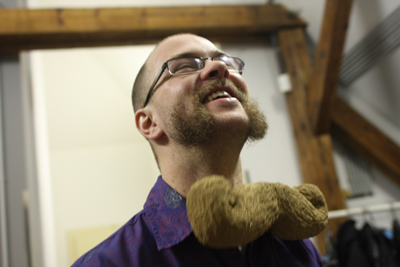 The Moustache of the Year 2010 winner is Marek Čelko from Žilina (on the photo). He was given this award on Saturday February 27 during the February Moustache 2010 event from the international Jury (Jerguš/Sk, Miklós/Hu, Jarno/Nl, Florent/Fr and last year winner Admirál/Sk). The prize is "The Baguette" - moustache made from PUR. The Prize of the Audience is going to Budapest to Mathias Szabó, EVS volunteer in Slovakia at the moment. And the Special Prize - possibility to organise the Februare Moustache in 2011, was given to Tomáš Marný, the main organizer who brought this recessist event to Stanica from Prague.
See also the video on www.zilina.sme.sk.
photo by fjk
2 Comments