Video: Fest Anča 2009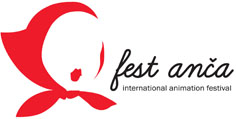 Dear friends of Fest Anča, look at this! Our friends-organizers of this international festival of animation films made a short documentary from the 2009 edition. See how great was it, who was there …and so and so. And look forward the next edition that will take place again in Stanica end of July/beginning of August and will bring the best from progressive and experimental animation from all over the world.
Fest Anca 2009 from fest anca on Vimeo.