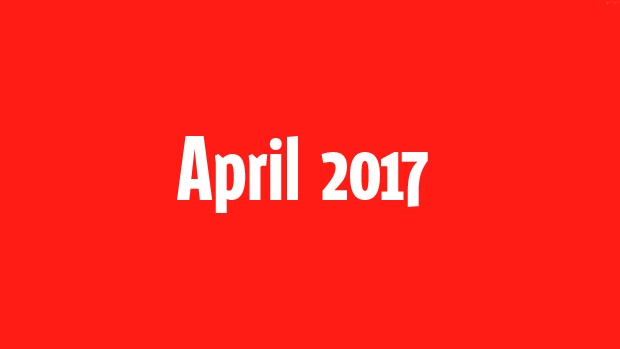 1.04.2017, Saturday, 10.00-17.00
Small Easter market
Spring has already replaced the winter and it's a perfect time for first market at Stanica this year. Traditionally, we try to assemble a diverse mosaic of sellers.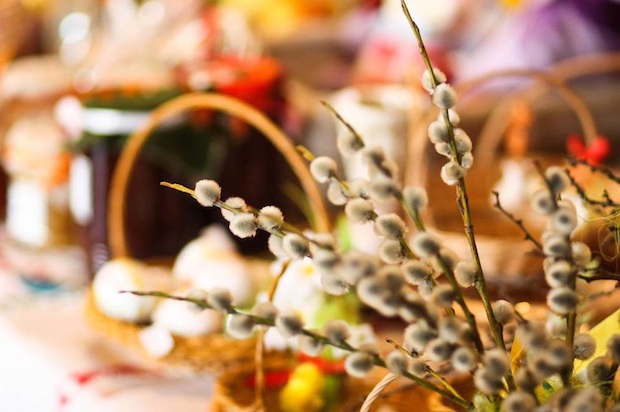 Easter holidays bring with them the things that we do not even have to mention. Products from domestic manufacturers and small local sellers, everything from hand-made decorations and souvenirs to food and drinks you can find at Stanica on Maly trh.
Event in FB with updated info and list of sellers: Velkoncny maly trh
1.04.2017, Saturday, 20.00
Concert: Oker (NO)
Oker is Impro-acoustic quartet from Oslo. This Norwegian foursome combines the sounds of standard musical instruments featured by not standard playing techniques with open tonality and deconstructed grooves. There is a space for the rich structure with a gradual change but also lively and spontaneous reactions.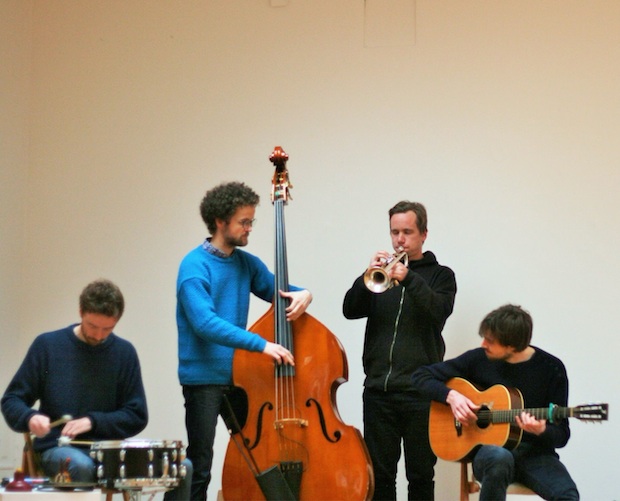 Oker composed of:
Fredrik Rasten - guitar
Torstein Larsen Lavik - trumpet
Fiskum Adrian Myhr - bass
Jan Martin Gismervik – drums
Tickets: 3.00 €
2.04.2017, Sunday, 20.00
Concert
AFR presents: PAST (PL)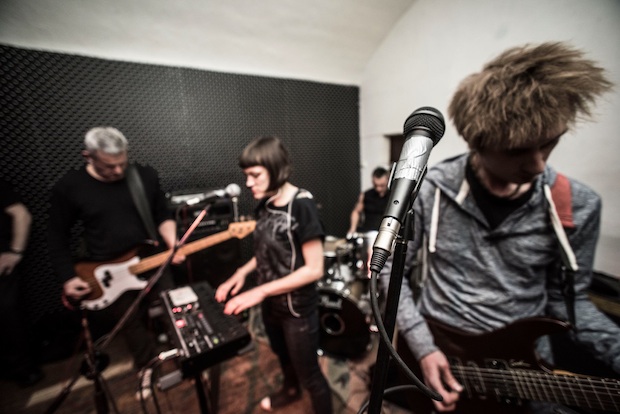 PAST is a band whose sound is post punk, but with a cold and new wave touch to it. In their lyrics they often lament the world they live in and they play music so that they can run away from norms and mediocrity. They've been running on the warsaw local independent scene from 2011, all this time exploring alternative music. Band regularly play gigs & festivals in Germany, Czech Republic and Poland
Tickets: 4.00 €
4.04.2017, Tuesday, 17.00 and 20.00
Movie/Crème de la Crème
Nocturama

Country of direction: Belgium, France, Germany / 2016 / 130 min / French language, Czech subtitles
Tickets: 3.00 / € 2.00 (adults /students)
5.04.2017, Wednesday, 17.30
Discussion with coffee and cake
Café Europe: How (not) to solve integration of Roma people
Integration of Roma in Slovakia fails at the the first step of socialization in community - in education. Roma children are subject to special classes or often end up in special schools. This racial segregation long criticized by Ombudsman and many international institutions.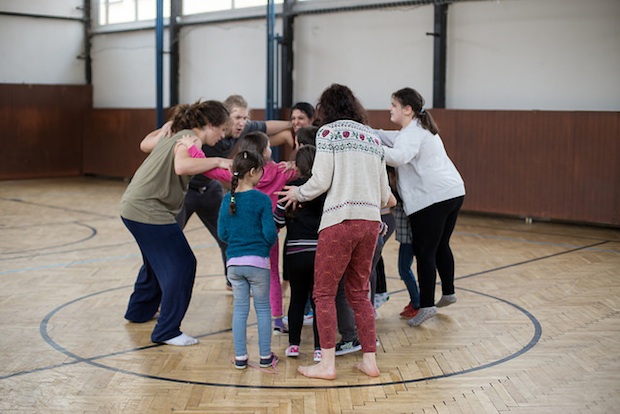 Parents of 'white' children and teachers often have a different view on Roma kids. So what is now with issue of Roma integration? One of issue examples we have in Zilina in connection with the planned closing of primary school on Holly Street. Parents of children from other schools are protesting against adoption of Roma kids to their schools. We therefore believe, that among the guests will also have someone our town.
Note! The discussion is in Slovak
6.04.2017-7.04.2017, Thursday-Friday, 19.00
Theater performance
Stella Polaris: Zanko
This is the story of the travelling entertainer Zanko. He has, like his forefathers, lived his life as a variety and circus entertainer in many provinces and countries, where the urge to tell stories of love, of life, death and betrayal injects his circus show with details of the life he has lived.
The description of this romantic, burlesque and tragic life is the story of a life lived on the edge of what's humanly acceptable. It is the story of a lonely life where reality and art are intertwined in an unpredictable future. This story, told with powerful visual and verbal intensity, leaves the audience with a feeling of what it means to live life. We find ourselves in the setting of an old and dusty circus accompanied by a mix of roma music and contemporary jazz.
Tickets: 5.00 / € 3.00 (adults /students)
7.04.2017, Friday, 18.00 and 20.00
Movie/ KineDok
18.00 Cambridge
Country of direction Bulgaria / 2015 / 64 min /Slovak subtitles
Tickets: 2.00 / € 1.00 (adults /students)
20.00 Hotel Usvit
Country of direction Slovak Republic / 2016 / 45 min / Romani, Czech, Slovak language, Slova subtitles
Tickets: 2.00 / € 1.00 (adults /students)
8.04.2017, Saturday, 20.00
Concert: Fallgrapp, Himalayan Dalai Lama, Fvlcrvm
Fallgrapp operates on the Slovak scene since 2012 and has had two albums released. Their debut album "River" won four awards: Radio_Head Awards 2014 - Album Singl, Debut and genre category of electronic music. New album "In the fog" has been released on March 20 and associated with the same high expectations.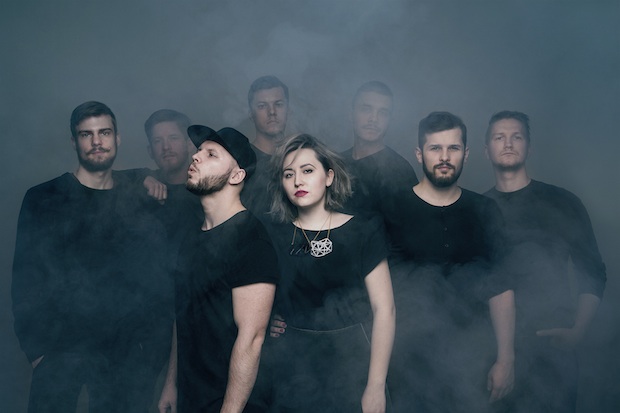 It is quite difficult to categorize their genre, because music moves on the border between downtempo, trip hop, instrumental electronica and alternative pop. Concerts of Fallgrapp are known by great atmosphere, excellent sound and perfect performing of their album songs live. The tour support will be a Czech duo Himalayan Dalai Lama whose work combines elements of chillwave, ambient, trip hop and techno. Local producer FVLRCRVM will take care of afterparty.
Tickets in presale: 7,00 €
Tickets at the venue 10,00 €
9.04.2017, Sunday, 17.00
Community dinner: Spring Vegan Sunday
Vegan Sunday at Stanica happen once a month and each Sunday has its topic (late harvest, traditional Indian , Christmas, Asian), which tells you on what kind of food you can enjoy and in what kind of food you can also cook for common table. Tpic of this particular Vegan Sunday is spring and all recipies which help you to overcome spring exoustion.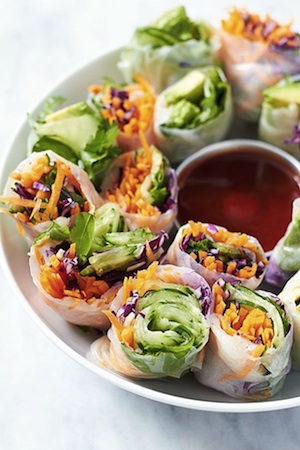 Admission to the dinner is free, but on the tables are always money-box for a voluntary contribution. Please, bring you own lunchbox to simplyfy cleaning after event for orginizers. All money left at the end of the year will be added and devote organizations dealing with abandoned animals. It is up to you how much you decide to contribute.
9.04.2017, Sunday, 19.00
Travel cinema: South Africa Republic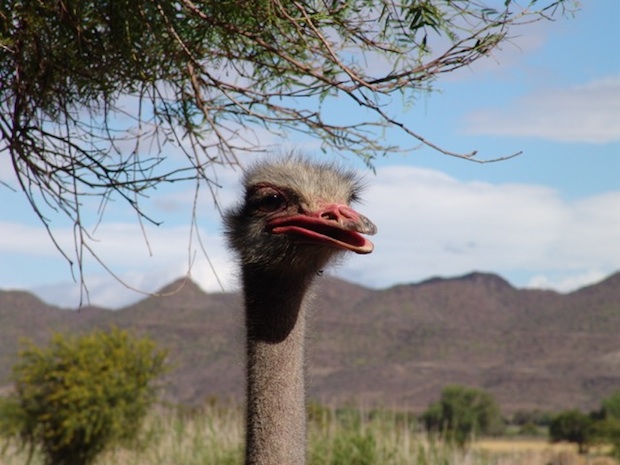 South Africa - a country with constantly changing nature, where the world oldest desert sands are changing to giant peaks. A country which the coast is washed by two oceans, where the living space is divided between people of motley kaleidoscope of people and races, but also the country from which the turbulent history has shaped a modern purposeful and proud state. Traveler Michael Richter will take you through SouthAfrica.
Tickets: 3.00 / € 2.00 (adults /students)
10.04.2017, Monday, 18.00
Prjection of documentary movies about Slovak nature and rich fauna with participation of director Erik Balaz
Life in the clouds
Country of direction Slovak Republic / 2016 / 50 min
Mysterious Carpathians - The immortal forest
Country of direction Slovak Republic / 2017 / 52 min
Tickets (together for both projections): 5.00 / € 3.00 (adults /students)
11.04.2017, Tuesday, 17.00 and 20.00
Author projection from Robert Kirchhoff: Hole in the Head / Diera v hlave

Country of direction: CR, SR / 2016 / 90 min / Romani, Czech, Slovak language, Tickets: 3.00 / € 2.00 (adults /students)
12.04.2017, Wednesday, 19.00
Chamber concert
Bogacz Trio
Piano Trio was founded in 2011. Members of the trio are violinist Pavel Bogacz., the cellist Carolina Zívalíková and the pianist Zuzana Králiková Pohůnková. Young trio in its repertoire focuses on works of composers of classicism, romanticism, neoclassicism to contemporary authors. The concert program will feature music by Johanna Nepomuk Hummel, George Enescu and Dmitrij Shostakovich.
Tickets: 4.00 / € 3.00 (adults /students)

13.04.2017, Thursday, 19.00
Theater performance Honey and dust: Home Eros Faith
A theatrical ritual that has, by now, become quite rare on stage. A movement of perfect puppets of the size of man, paint pouring down from abstract paintings on transparent foil, and ever-present magic music and singing by a trio of musicians. Let be carried away by associations triggered by images from life from birth to death.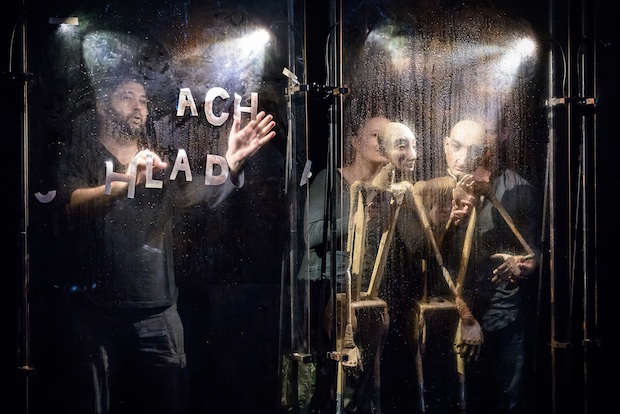 The independent artistic company Honey and Dust with their production Home Eros Faith develops a profile of an artistic group on the edge between fine arts, puppet theatre, performance and a concert.
Tickets: 5.00 / € 3.00 (adults /students)
15.04.2017, Saturday, 20.00
Party: Deeper sounds of house vol. 2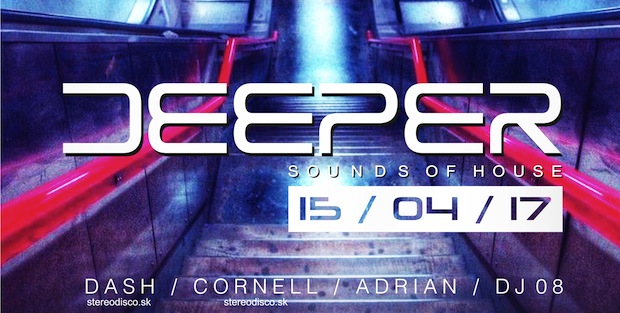 The sequel club eve for demanding music listeners focused on deep house to dub techno in connection with an interesting video projection. Behind the decks will stand Dash and Cornell from stereodisco.sk, Richard aka DJ 08 and Adrian. Once again, you can expect good quality music selection from deephouse through minimal to techhouse.
Entrance: 2,00 €
18.04.2017, Tuesday, 17.00 and 20.00
Movie: Being 17 / Quand on a 17 ans

Country of direction: / 2016 / 116 min / French language, Czech subtitles
Tickets: 3.00 / € 2.00 (adults /students)
19.03.2017, Wednesday, 17.00 and 20.00
Movies
17.00 Toni Erdman
Country of direction: D, AT / 2016 / 163 min /German, Romanian, English language, Czech subtitles
Tickets: 3.00 / € 2.00 (adults /students).
20.00 Moonlight
Country of direction: GB/ 2016 / 100 min / English language, Czech subtitles
Tickets: 3.00 / € 2.00 (adults /students)
20.04.2017, Thursday, 18.00
Discussion with Fedor Blascak: Why do we think that school is not proper place for political education?
Is democracy a matter of belief? What education do students need to recieve, in order become democratic citizens? Is typical Slovak school capable to lead the young people for democratic citizenship?
In what way then? Guests of discussion moderated by Fedor Blaščák abuout future of democracy and role of education in it will be a university teacher Erich Mistrík, director of the State School Inspection Viera Kalmárová and sociologist Barbara Lášticová.
Free entrance
Note! The discussion is in Slovak language
21.04.2017, Friday, 20.20, S2
Pecha Kucha night vol.36
20 images x 20 seconds
New edition of popular format of presentations
The April edition of the popular presentation format will be for the second year associated with the festival mestoINAK.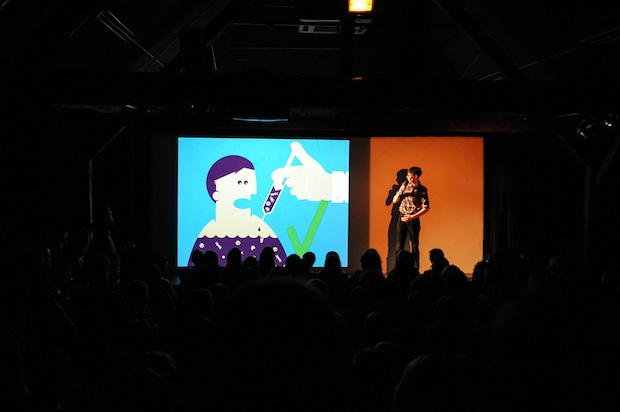 We invited creative and active people who push the transformation of our public spaces physically and virtually. We were looking for interesting inspiration how to create a better place to live in the 21st century. Local initiatives, community, neighbors and sharing. These are the trend terms, faced by people with their own vision and dedicated work. Different projects of local and European dimension will be presented by people with interesting and inspiring background.
Tickets: 5.00 / € 3.00 (adults /students)
22.04.2017,Saturday,17.00, start on nam. A. Hlinku
Spring critical mass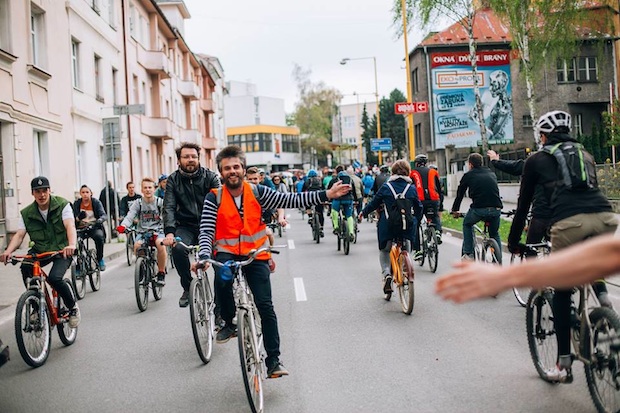 With the spring mood and sounds of trumpet, saxophone, accordion, and tape recorders and spirit of the music we would like to invite you for community bike ride around city center of Zilina. Critical mass will be finished near Zilina Conservatory.
22.04.201, Saturday, 20.00
Concert
Katarína Máliková & ansámbel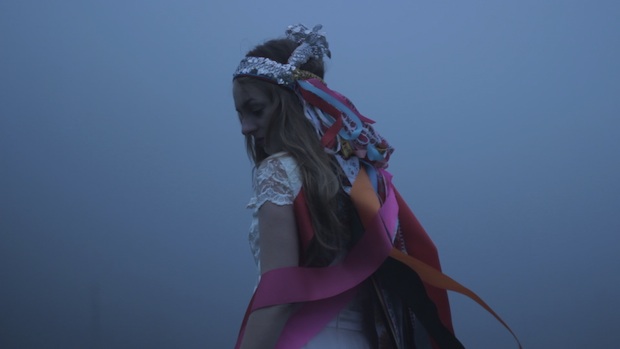 Katarína Máliková is undoubtedly a musical breakthrough of last season. It was proved during Radio_Head Awards ceremony, where she won three awards: Debut of the Year, Album of the Year / Critics Award and Record of the Year - world music / folk. She comes from Polomka om Horehronie, which is exceptional for its music. Her debut album entitled Pustvopol which has been released in November 2016 by Sun Records, immediately gained the attention of many experts and audience and became one of the top albums 2016 in Slovakia. Songs from the album Pustvopol form the basis of the repertoire of the concert, but Katarina brings new fresh energy by adding a touch of fabulous chanson and jazz to her performances.
Tickets in presale: 7.00 / € 5.00
At the venue: 8.00 / € 6.00
23.04.2017, Sunday, 17.00
Movie for kids: Gake no ue no Ponyo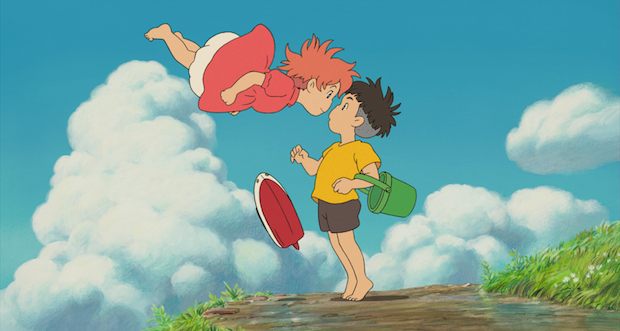 Director Hajao Mijazaki / Japan / 2008 / 100 min
Tickets: 3,00 € / person older than 3 years. One of two parents do not pay entrance
Note! Animated movie will be accompanied by dubbing
24.04.2017,Monday, 18.00
Open ceramic workshop for adults (15+)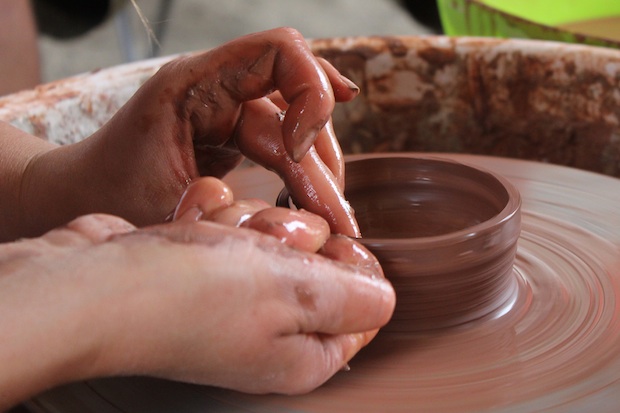 Do you remember Natalie? Our Belarusian EVS volunteer, which led ceramic workshop at Stanica few years ago? After years, Natalie returns to Zilina (although only for a short time) and you can recall together how to work with clay, pottery glazes and all that belongs to ceramics. Workshop is open to everybody. The main language of communication is English. To register for workshop please send e-mail to dusan@stanica.sk with number of participants and names.
25.04.2017, Tuesday, 17.00 and 20.00
Movie /Crème de la Crème
The Unknown girl/ La fille inconnue

Country of direction: Belgium / 2016 / 106 min /French language, Czech subtitles
Tickets: 3.00 / € 2.00 (adults /students)
26.04.017, Wednesdy, 13.00
Informational seminar for Creative Europe Program – Culture subprogram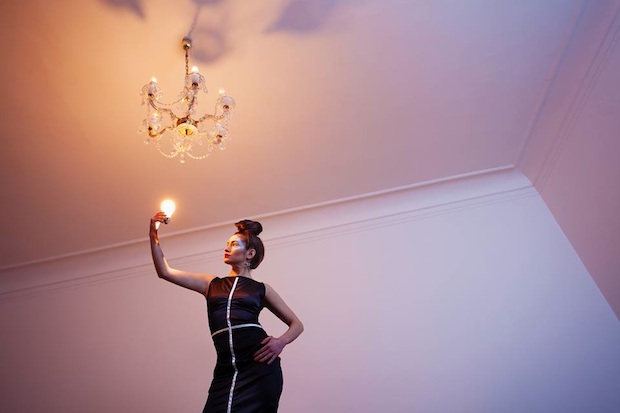 Are you planning to get involved or to submit the project to the program Creative Europe to Culture subprogram? Not sure how the project application looks like and what it should contain? We invite you to a two-hour seminar organized by Creative Europe agency, where all steps concerning to project application will be explained.
26.04.2017, Wednesday, 19.00
Lecture by Lydia Machova: How do polyglots learn the languages
Are you learning English, German or another language, and you feel that you have stuck? You can not use the language even despite you learn it for long time? Maybe something you are doing wrong. Language interpreter and mentor Lydia Machova will share her secrets how to become polyglot and learn 5 or more languages. She personally knows them more than dozen and fluent in 7 languages without even living abroad.
Tickets: 5.00 / € 3.00 (adults /students)
27.04.2017, Thursday, 18.00, gallery Plusmínusnula
Opening of exhibition: Ramon Feller: QWERTZ (click)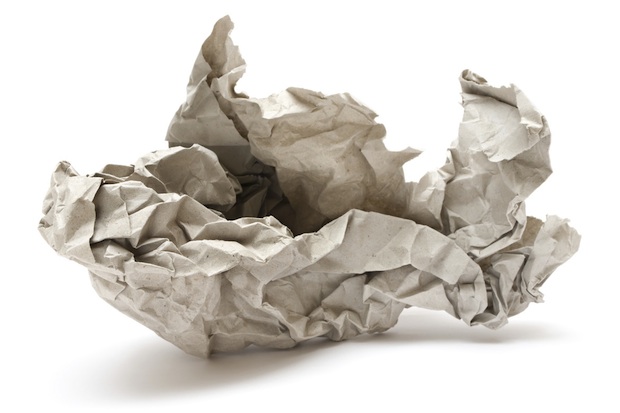 The engine is the milestone of movement and the driving force that somehow drives the movement of the machine. Consiquently, its possible to conclude that everything that moves is a "passive" - man or machine does not have the power to decide over their own dynamics and are simple transformers of one energy to another.
Swiss artist Ramon Feller in his works questioning processes and time dependencies between systems. Exhibition will run to 26 of May 2017.
28.04.2017, Friday, 10.00-17.00, Nova Synagoga
Colloquium and commented excursion at the end of reconstruction of Nova Synagoga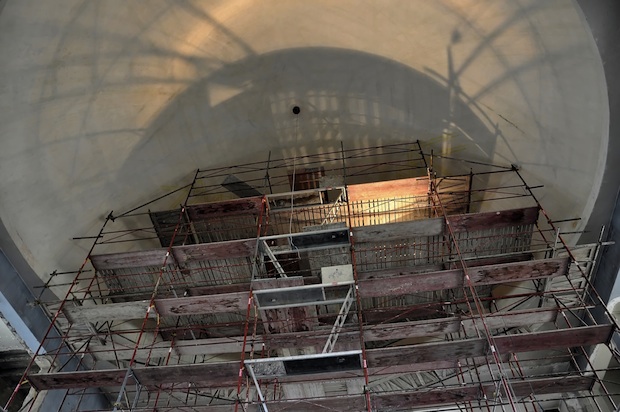 Reconstruction of the New Synagogue is over. At least a substantial part of restoration funded by the Norwegian Fund, even there is still a number of other things, we will continue to work on . Therefore, we concluded that the end of April is the ideal time to organize professional colloquium at which we can negotiate on key issues, sum up experience and critically evaluate the whole reconstraction process and its results. At the end of colloquium at 16:00 will be action, dedicated for public – commented excursion led by architect Martin Jančok, historian Peter Szalay and other team from Nova Synagoga.
27.04 – 29.04.2017, Thursday – Saturday
Dance, dance!
Dance event dedicated to the International Day of Dance
International Dance Day was introduced in 1982 is celebrated on April 29. The date is linked to a particular the day when the French dancer and ballet master Jean-Georges Noverre was born.
We encourage you to join dance event with title Dance, Dance! whether passively as the audience , or as active dancers during night party. Childrens will also get their space for dancing during Saturday`s workshop.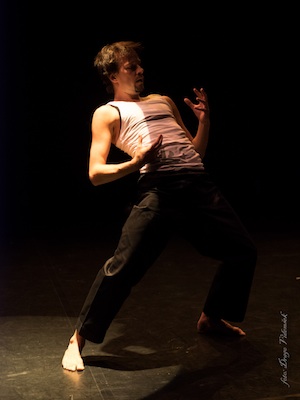 27.04.2017, Thursday, 19.00
Contemporary dance / work in progress
Katarina Brestovanska: Indigo
A group of dancers will complete their residency at Stanica by public presentation and demonstration of the process of their creation. Dancers Zuzana Burianová and Daniel Raček work with various objects through which the motion seeking suitable material. The basic motif of show is transformation of tradition, aspects of history and their own history to the new indeterminate forms.
28.04.2017, Friday 19:00
Contemporary dance
Milan Tomášik: Solo 2016
Solo 2016 is a personal and at the same time universal message of dancer, who through a series of different emotional states speaks about intimacy, sadness, trust, hope, beauty and terror. The movement of the dancer is the thread that connects past and future to the present moment in which everything changes.
28.04.2017, Friday, 20.00
party
Klub Bít feat. Mišek & Kodas
Seoul, fanky and disco from Czechoslovak era. Music selection by Maťo Koďas (nuspirit.sk) a Mišo Mišek (stereodisco.sk)
29.04.2017, Saturday, 17.00
workshop for children
Let's dance it!
29.04.2017, Saturday, 18.00
street dance, hip-hop
MyDANCE Studio
Dance, dance program will finalize hip-hop dancers from MyDANCE studio for children and youth. Mária Hammerle as a successful dancer and choreographer stands behind whole project as a coach. Come to check the presentation and performance with your children, maybe this will awake in them a desire to participate.
30.04.2017, Sunday, 20.00
Concert
Domáce potreby turné '17: Vec & Škrupo, Tono S., Joe Trendy
After four years Vec is coming with new stylish EP Domace Potreby.



The tour combines elements of brand new show consisting of concert versions of new tracks and of course the classic hits. After the concert you may enjoy DJ set performed by Vec & Škrupo and followed by Tono S., Slovak rapper and member of the rap cluster Gramo Rokkaz. This full-length cultural event will be accompanied by a speaker, editor of Artattack and raplover Joe Trendy.
Tickets in presale: 8.00 / € 6.00
At the venue: 9.00 / € 7.00