Program for January (English version)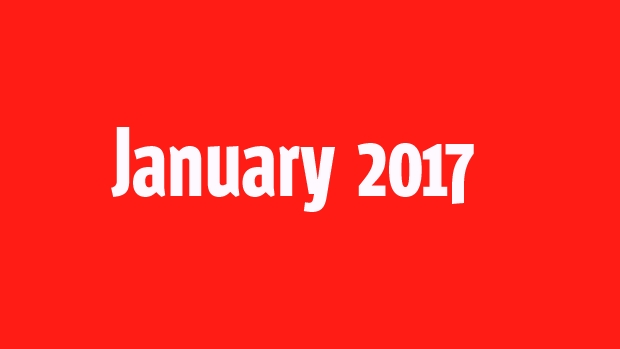 4-5.01.2017, Wednesday-Thursday
Children`s futurological symposium: trip to the future
What will we do in 20 years? How will Zilina look like in the year 2047? And how we will look like? What will we eat?How we will communicate together? Such questions we will discuss together during symposium.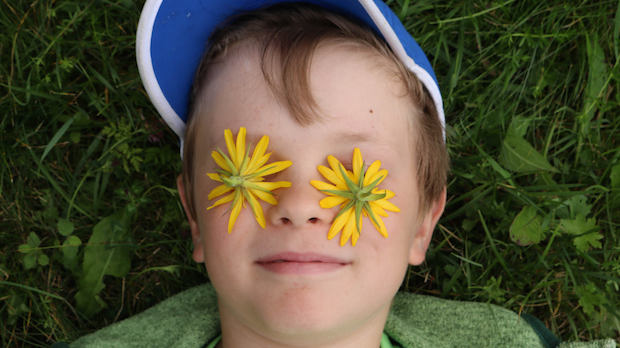 And we will try to search for answers with help of drawing, mdeling, designing and computering.
We are inviting for symposium children aged 6-12 y.o. Registration: martu@stanica.sk alebo 0949 354 582.
Note! Symposium is in Slovak language
7.01.2017, Saturday, 16.00
Theater for kids
Jakub Folvarčný / Institute of wonder: secret fairytale (about the snake)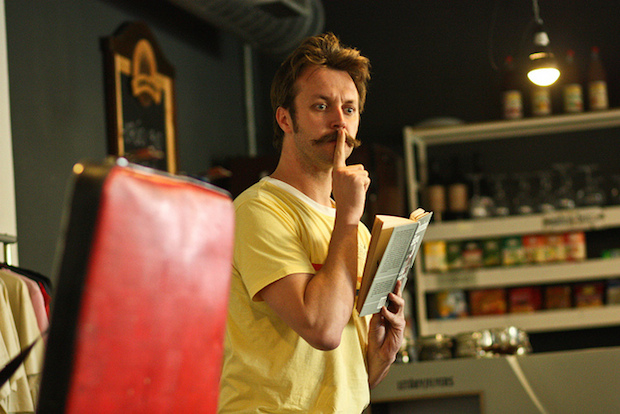 Nobody knows this fairytale, not even your grandmother. It never has been on television and you can not not find it in any booklet. Thts why it is a secret fairy tale! It can only be told by principal with children`s help. As a reward, he will allow them to memorise a fairytale once they grow up, and tell to their children. Half-improvised interactive performance for children of all ages (3+).
Tickets: 4,00 € / person older than 3 years. One of two parents do not pay entrance
Reservation: rezervacie@stanica.sk, 0948 344 606
8.01.2017, Sunday, 17.00 and 20.00
Freedom under Load
Movie by Pavol Barabas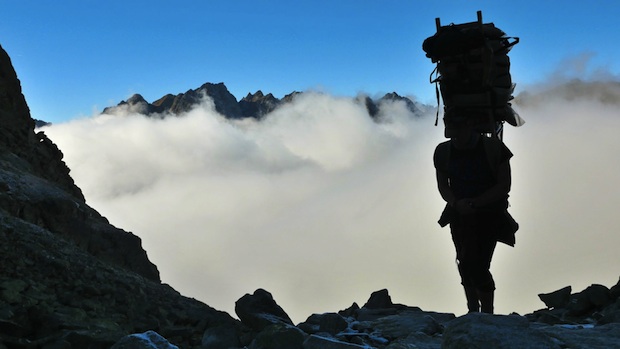 With hundred kilos on their backs they are facing storms, blizzards and deep snow. Their craft is not only a profession, but also their way to the calmness. In the documentary Freedom under Load we get to know the oldest generation of the porters in the High Tatras, who climb with supplies to the mountain huts every day. We discover why they have chosen this way of life and why they remain the last of the Mohicans on the European continent. And maybe we find out something about our own load that we carry. Note! Movie is in Slovak language
Tickets: 3.00 / € 2.00 (adults /students)
10.01.2017, Tuesday, 17.00 and 20.00
Movie
Before the Flood

Country of direction: USA / 2016 / 93 min / English language, Czech subtitles
Tickets: 3.00 / € 2.00 (adults /students)
13.01.2017, Friday, 19.00, New Synagogue
Improvised theater show: 3T in Synagogue – Immortal
Despite the fact that 3T are masters of humor, it was not a joke, when they have called us and proposed to play in Synagogue in order to promote the completion of its renovation. Under the star of Davide on the dome of Synagogue three more stars will shine this evening. Three creative creatures - Juraj "Šoko" Tabaček, Lukas "Pucho" Puchovsky and Stanislav "Stanley" Stasko.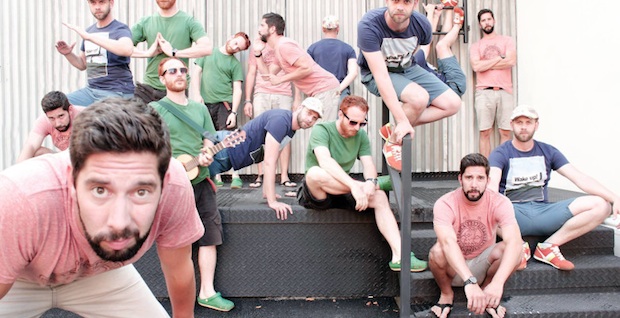 It will be premier and final performance at the same time, everything will be created and forgotten here, there is no script, only improvisation. Of course, immortality will be discussed also, as all income from the sold tickets will go for the reconstruction and we promise immortality to everyone who buys ticket. Although it is not according to a church policies, prepare your ID-cards, to sighn-up on immortality list.
Tickets: 13,00 €.
13-15.01.2017
Dance workshop: Dance in Flow
Tasting from Authentic Movement, Contact Improvisation and Body Storytelling approaches.
3-days dance workshop not only for dancers, but for those who are curious to explore their body and mind through different forms of movement.
Working language is English.
For details and program, visit our FB page
If you have any questions, feel free to contact Jana Štrichelová : jana.strichelova@gmail.com
Participation fee is 20 eur for adults and 15 eur for students.
15.01.2015, Sunday, 19.00
Traveling lecture with Whisky: North Korea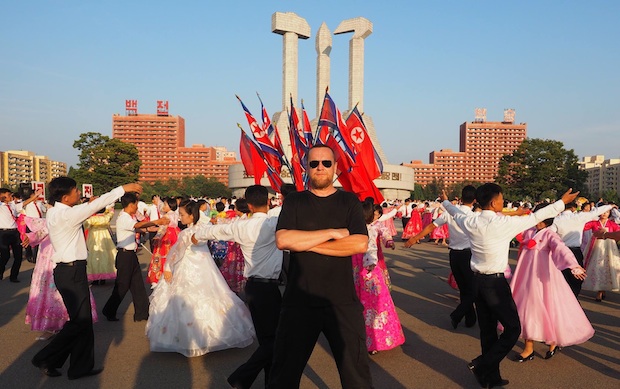 Ubiquitous images and statues of great leaders, megalomaniac propaganda constructions, gray neighborhoods and poor rural areas, heavy weapons headed south in the demilitarized zone, atomic explosion and mass dancing on a public holiday, friendly smiling people in the park – specially for foreigners in sharp contrast to ordinary people on the streets who are in desperate fear of contact with aliens looking up in the most insane world dictatorship … and this will be discussed on the next traveling cinema with Whisky.
Tickets: 4.00 / € 3.00 (adults /students)
17.01.2017, Tuesday, 17.00 and 20.00
Movie
It's Only the End of the World

Country of direction: Canada, FR/ 2016 / 97 min / French language, Czech subtitles
Tickets: 3.00 / € 2.00 (adults /students)
19.01.2017, Thursday, 19.00
Performance
Late harvest/ Elegance of quantum rabbit
Dance experimentation with quantum theory and the perception of linear and nonlinear nature of reality. Subatomic world is a world of rhythm, movement and constant change.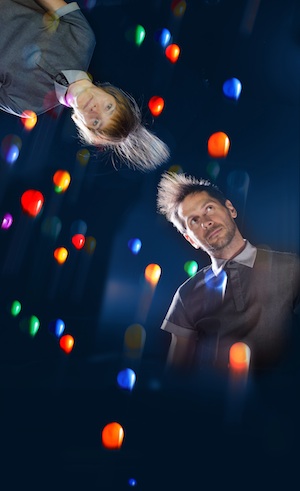 However, it is not chaotic, but follows very clear and specific rules. Two artists outline the complicated topic of quantum theory by language which can be understood by all of us - movement.
Concept and choreography: Anna Sedláčková, Daniel Raček
Tickets: 5.00 / € 3.00 (adults /students)
20.01.2017, Friday, 20.00
Concert: The Ills, Elections in the Deaftown.
Two guitars, bass, drums and no vocals. The Ills are being put into a post-rock box, however it is also shoegaze and elements of math-rock and prog-rock that can be heard in their songs. They are definitely most characterized by their live performances where their musical skills, intense atmosphere combined with intimate parts meet with punk attitude and almost hardcore drive. They are comming to Stanica with new fourth album Ornamental or menthol, which released in 2016.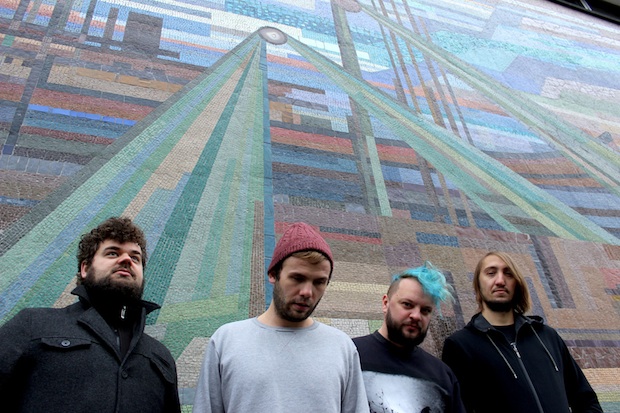 Elections in the Deaftown are the guys from Považská Bystrica and surroundings, started as a simple dance indie guitar band, but gradually their work began to be influenced by other styles such as post-punk and shoegaze. On substrates of bass lines and dirty sound they create melancholic songs.
Tickets: 6.00 / € 4.00 (adults /students)
21-22.01.2017, Saturday-Sunday
DTBZ
Together with two main audio and musical collaborators Jirko Suchanek and Miro Toth and kids we will continue creation cycle of sound performance DTBZ: Bezfarebné zelené myšlienky zúrivo spia / Colorless green ideas sleep furiously.
Workhop info: 0907 178 756, hanka@stanica.sk
22.01.2017, Sunday, 16.00
Cinema for kids: My Neighbor Totoro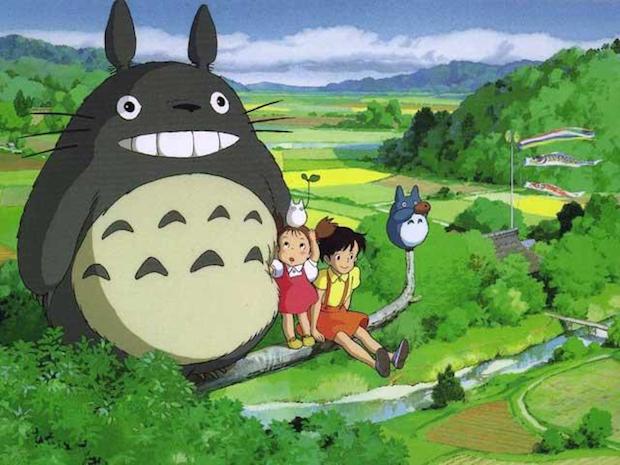 My Neighbor Totoro is a 1988 Japanese animated fantasy film written and directed by Hayao Miyazaki. The movie and its titular character, Totoro, have become cultural icons. My Neighbor Totoro ranked 41st in Empire magazine's "The 100 Best Films Of World Cinema" in 2010.
Movie will be accompanied by czech dubbing
Tickets: 3,00 € / person older than 3 years. One of two parents do not pay entrance
Reservation: rezervacie@stanica.sk, 0948 344 606
22.01. 2017, Sunday, 17.00
Community dinner Vegan Sunday
Vegan Sunday at Stanica happen once a month and each Sunday has its topic (late harvest, traditional Indian , Christmas), which tells you on what kind of food you can enjoy and in what kind of food you can also cook for common table. Tpic of this particular Vegan Sunday is recipies of old grandmother.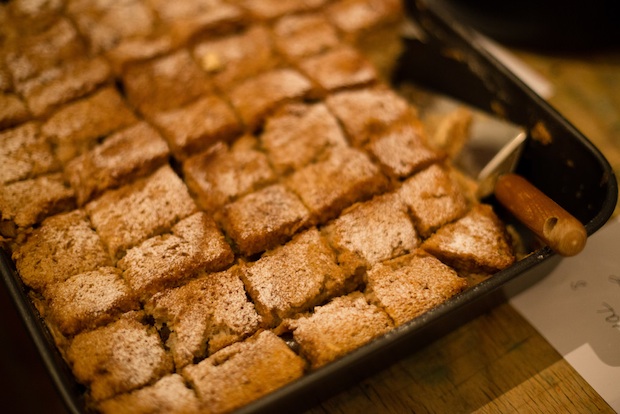 Admission to the dinner is free, but on the tables are always money-box for a voluntary contribution. All money left at the end of the year will be added and devote organizations dealing with abandoned animals. It is up to you how much you decide to contribute.
24.01.2017, Tuesday, 17.00 and 20.00
Movie
James White

Country of direction: USA / 2015 / 85 min /English language, Czech subtitles
Tickets: 3.00 / € 2.00 (adults /students)
27.01.2017, Friday, 18.00
Road and pathway traveling festival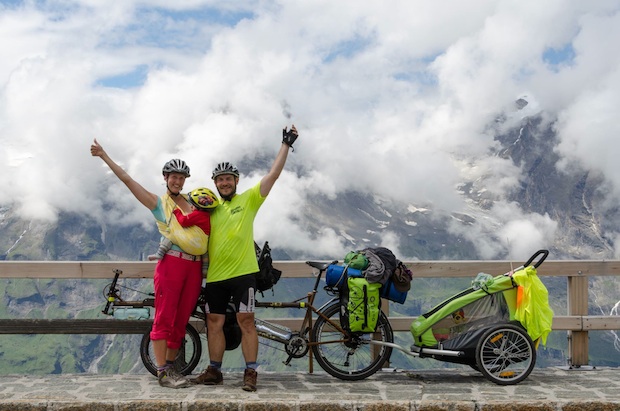 The January edition of the popular traveling festival Cestou necestou / Road and pathway offers four lectures about different parts of the world.
Evit and Janči Mazancov will tell us about the 19-month honeymoon across 17 countries. Next lecture about family trip from Bystrica till Alps with by a tandem. With Patrik Paulínyho we will travel to Faroe Islands and with Cástor Enrique Sánchez Rodríguez will take us to Greenland.
Tickets: 5.00 € (in presale)
6.00 / 5.00 € on the venue
28-29.01.2017, Saturday-Sunday
DTBZ
Together with two main audio and musical collaborators Jirko Suchanek and Miro Toth and kids we will continue creation cycle of sound performance DTBZ: Bezfarebné zelené myšlienky zúrivo spia / Colorless green ideas sleep furiously.
Workhop info: 0907 178 756, hanka@stanica.sk
28.01.2017, Saturday, 20.00
Concert
Stanica underground: Adacta, Medication Time, Pisskit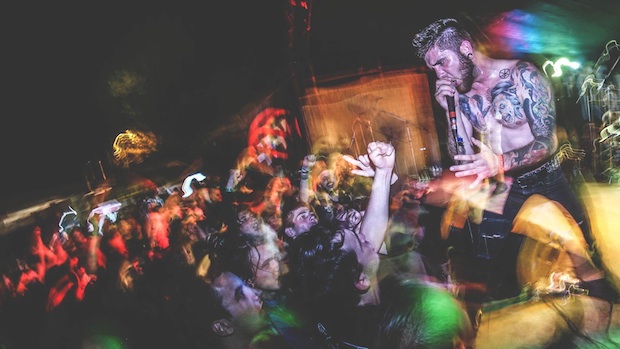 This Saturday youcan meet familiar, but aswell as new faces of Slovak underground scene. Band Pisskit will warm you up with their exceptional stoner rock'n'roll.We will continue with late novelty power violence band Medication time, where performs former member of formation Mizar. Crust metal group Adacta, which has also reliased fresh vinyl will gild this evening with energy and drive.
Tickets: 4.00 €
31.01.2017, Tuesday, 17.00 and 20.00
Movie
24 weeks / 24 Wochen

Country of direction: Germany / 2016 / 103 min /German language, Czech subtitles
Tickets: 3.00 / € 2.00 (adults /students)
gallery Plusmínusnula
16.12.2016 -20.01.2017
Exhibition: Prasinec
Prasinec project aims to outline the multifaceted complicated relationship between human and pig. We want to show how a seemingly simple topic allows you to open the debate on the substantive present issues. The theme will be presented through a circuit: the mythology of religion, because of the current political situation, the economy, ecology, and the near future of biotechnology. The project will be hold, besides exhibition, as an open space for discussions, events, workshops or reading.
The project will run untill 20. 01. 2017.
Free admission