Program for December (English version)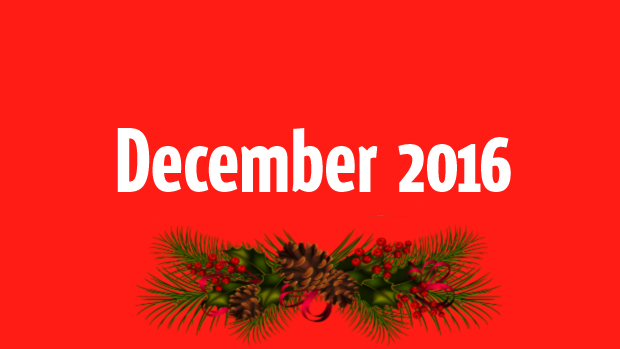 1.12.2016, Thursday, 19.00
Concert: Iva Bittová & Mucha Quartet: Béla Bartók - Slovak songs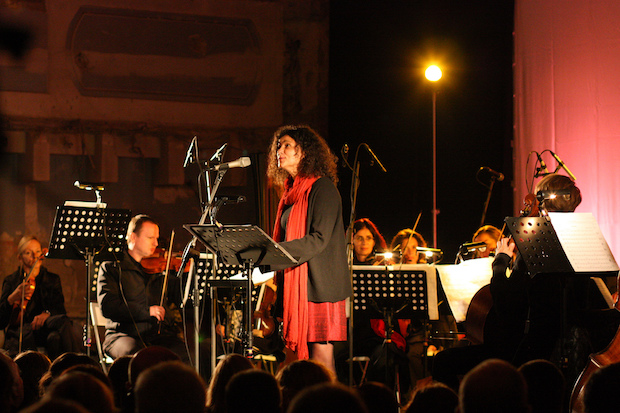 Phenomenal singer and violinist Iva Bittová is going on tour around Slovakia with the young Slovak Mucha Quartet, to introduce her fans, especially fans of folk music a remarkable project that sensitively processes the results of a unique life's work of genius composer and musicologist Bela Bartok. Time ago he has collected thousands of Slovak folk songs and melodies. Renowed Slovak composer Vladimir Godar have choosen fromall this songs special edition for Iva Bittová and Mucha String Quartet. Charming new version, which certainly exaggerates austerity, have composed eponymous album.
Tickets: 10.00 € (in presale)
12.00 € on the venue
1.12-2.12.2016, Thursday-Friday, 17.00-20.00
workshop of personal and creative development: Between movement and word
Workshop is an opportunity to deepen in the process of creating an individual movement and speech. Work will focus on the intimate experience of awareness of verbal and non-verbal way of participans expressing themselves. Time and space will be dedicated to examining the relationship of physical survival, emotions, thoughts, ideas.
The workshop is designed for people who are interested to deep their knowledge of physical survival and self-development in order to enrich creative process in everyday life or at work.
Lector is dance movement therapist, dancer and psychologist Roberta Štěpánková, Information and enrollment: robi.stepankova@gmail.com.
Price of workshop is 30.00 €
Note! The workshop is in Slovak language, but lectures can easily adjust to international participants and switch into English
2.12.2016, Friday, 20.00
Party in the bar: Stereodisco 17
Real musical delicacies will be prepared this niht at Stanica. Žilina's oldest Djs group Stereodisco celebrates its Birthday.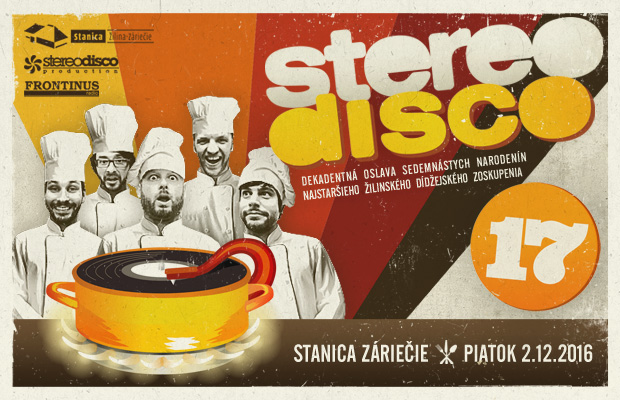 DJs Aďo Capek, Jenal and Duso Dash, Miloš Cornell and Michal Mishek - experts for tasty and healthy musical diet. They will mix sound seasonings already 17 th year, and it is necessary to add that member of Stanica team call these event "Party of the Year"!
Musical dinner will be prepared exclusively of quality ingredients: old funk, house, classic hip-hop, modern electronics, rarity groove, and maybe some drum and bass.
Tickets: 4.00 / € 3.00
3.12 -4.12.2016, Saturday-Sunday , 10.00-17.00
Small Christmas market
Already third time we invite you for 2-day "festival" under the roof of New Synagogue.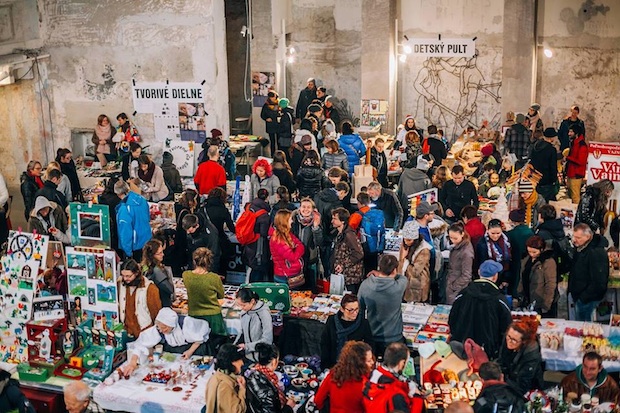 You can look forward for a familiar sellers, but also for a completely new products. Reserve whole weekend, because sellers will rotate! We will lso take care about food! Vegans, meat-eaters, sweet-eaters will find something delicious for themselves!
6.12.2016, Tuesday, 17.00 and 20.00
Movie
Lily Lane

Country of direction: HU, D, FR/ 2016 / 91 min / Hungarian language, Czech subtitles
Tickets: 3.00 / € 2.00 (adults /students).
7.12.2016, Wednesday, 18.00
Concert: Petra Pogády piano recital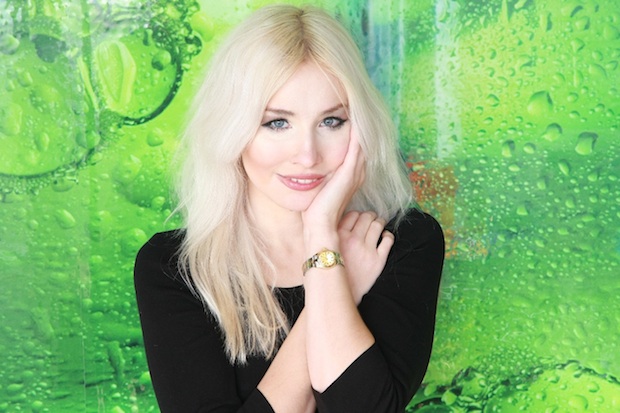 After one it is comming again and we all are looking forward for it. The last piano recital this year we offer you as a tinsel on your Christmas tree. A young musician living in Vienna comes with dramaturgy, which promises an evening of romantic poetry. Her recital program will feature music by Franz Liszt, Robert Schumann, Frederic Chopin, Claude Debussy and Josef Suk.
Tickets: 4.00 / € 3.00 (adults /students).
7.12. – 11.12, Wednesday – Sunday, New Synaogue
International Symposium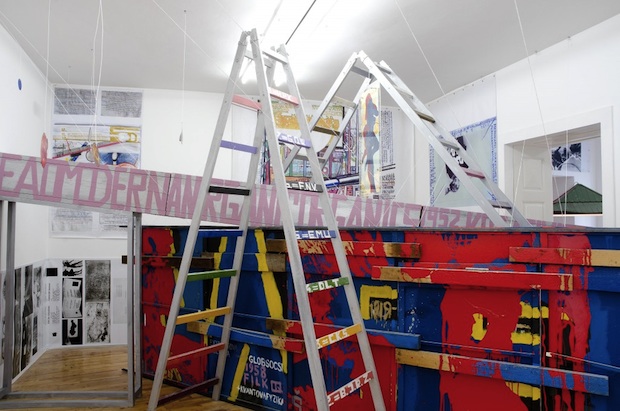 How to make exhibition of Stano Filko, if he is not alive any more?
A series of meetings about the life and work of Slovak artist Stano Filko will conclude a December symposium of artists, theoreticians and curators of younger and middle-aged generation. Part of the 5-day event in addition to the installation and opening of the exhibition will be also discussions and lectures on the topic: "How do exhibitions of artists who left their work in the form of "individual mythology"?"
Individual mythology is also the case of Filko resulted in very specific art program based on the indistinguishability between life and art. If the life is art andif the art is life, then how to make an exhibition of the artist, if he is no longer alive? To this basic question we will try to seek answers in New Synaogue.
Admission is free and the event is open to the general public
10.12 – 11.12.2016, Saturday-Sunday
DTBZ 2017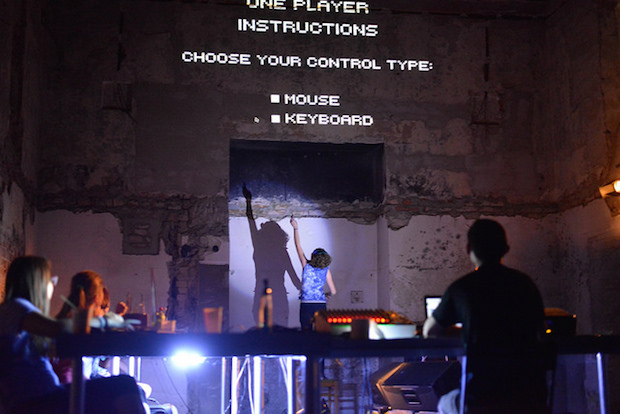 Additional rehearsal of DTBZ performance. Together with two main audio and musical collaborators Jirko Suchanek and Miro Toth and kids we will continue creation cycle of sound performance DTBZ: Bezfarebné zelené myšlienky zúrivo spia / Colorless green ideas sleep furiously.
Workhop info: 0907 178 756, hanka@stanica.sk
11.12.2016, Sunday, 17.00
Concert (not only) for kids: Lullabies
Lullabies from Slovakia - Western, Central and Eastern, as well as Ruthenian, Moldovan or even one Croatian. Each of the participating musicians had the task of selecting and musically arranging lullabies to which he has personal relationship. Simple but spectacular lullabies were creates as a result of the project.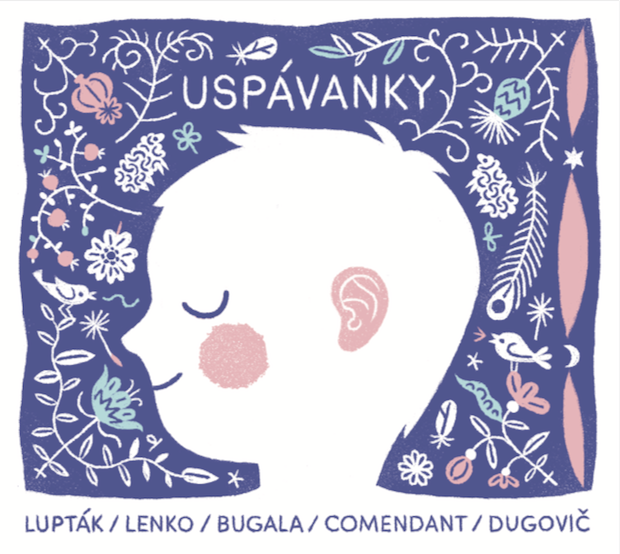 Cast: Jozef Lupták - cello; Boris Lenko - accordion, bandoneon; Stefan Bugala - vibraphone; Marcel Comendant - cimbalom and Branislav Dugovič - clarinet, bass clarinet.
Tickets: 6.00 / € 4.00 (adults /kids, older than 3 years).
11.12.2016, Sunday, 17.00, New Synagogue
Opening of exhibition: Stano Filko in Žilina
The exhibition, which will be created, can not be a compact curatorial project. We will exhibit solitary objects, photographs and paintings from private collections that make up a small section of Filko`s mythology. The exhibition is a joint effort of all participants of the foregoing symposium.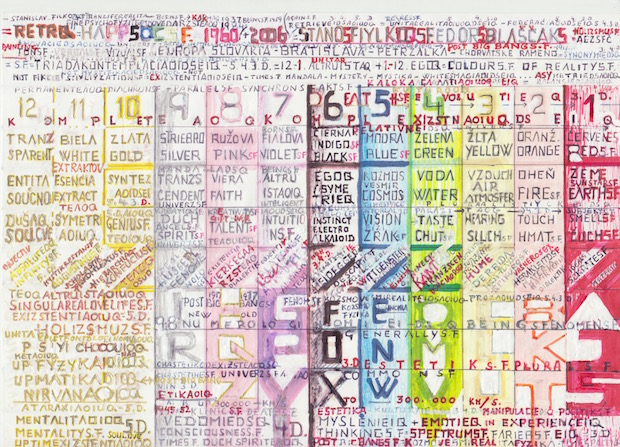 At the exhibition will be presented several works that no one has ever seen (paintings from Filko`s American period). In addition to Stano Filko works, art peices of young artists Martin Vongrej, András Csefalvay, František Demeter, John Gasparovic and others will also be represented durin exhibition.
Curators: Fedor Blaščák and Christian Kobald
The exhibition will run until Christmas, or maybe possibly longer, depending on the reconstruction work of the synagogue.
Opening hours: Mon-Fri, 12.00 to 17.00.
Free entrance
13.12.2016, Tuesday, 17.00 and 20.00
Movie
Graduation / Bacalaureat

Country of direction: BE, F, RO / 2016 / 128 min /Romanian lanuage, Czech subtitles
Tickets: 3.00 / € 2.00 (adults /students).
14.12.2016, Wednesday, 19.00
Lecture : evening of best movies and advertisments of 2016 with Peter Konecny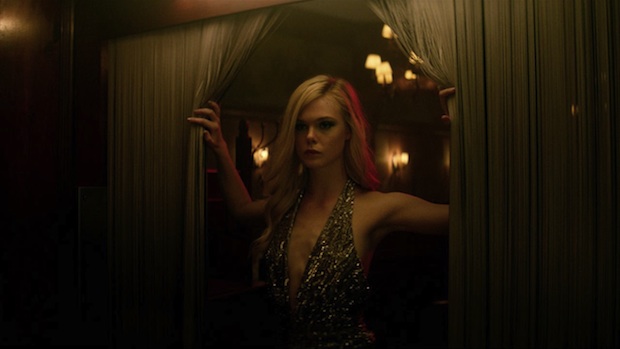 2016 has not over yet, but it is already clear that it brought several extraordinary works to the world of cinema, television productions and commercials. During the evening, modern perception of the best audiovisual TV-art will be represented by chief editor of kinema.sk portal Peter Konecny. It is remarkable how this kind of creation constantly evolving and looking for new ways to attract, often jaded viewers.
Tickets: 3.00 / € 2.00 (adults /students).
16.12.2016, Friday, 18.00, gallery Plusmínusnula
Exhibition opening: Prasinec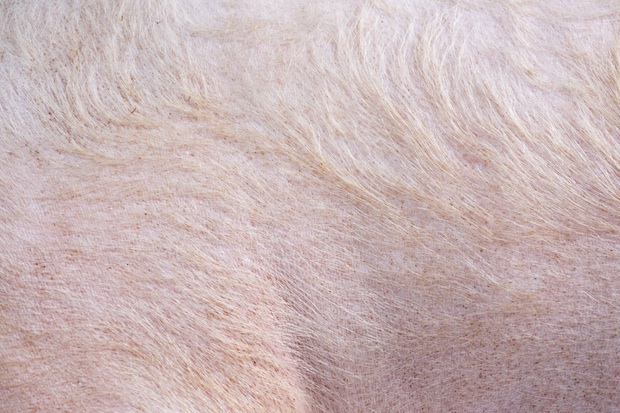 Prasinec project aims to outline the multifaceted complicated relationship between human and pig. We want to show how a seemingly simple topic allows you to open the debate on the substantive present issues. The theme will be presented through a circuit: the mythology of religion, because of the current political situation, the economy, ecology, and the near future of biotechnology. The project will be hold, besides exhibition, as an open space for discussions, events, workshops or reading.
The project will run untill 20. 01. 2017.
Free admission
16.12.2016, Friday, 19.00
Movie/ KineDok
6 Degrees

Country of direction: Pl / 2014 / 81 min /Polish lanuage, Slovak subtitles
Tickets: 3.00 / € 2.00 (adults /students).
18.12.2016, Sunday, 17.00
Community dinner: Christmas Vegan Sunday
Vegan Sundays at Stanica happen once a month and each Sunday has its topic (late harvest, traditional Indian, Christmas), which tells you on what kind of food you can enjoy and in what kind of food you can also cook for common table.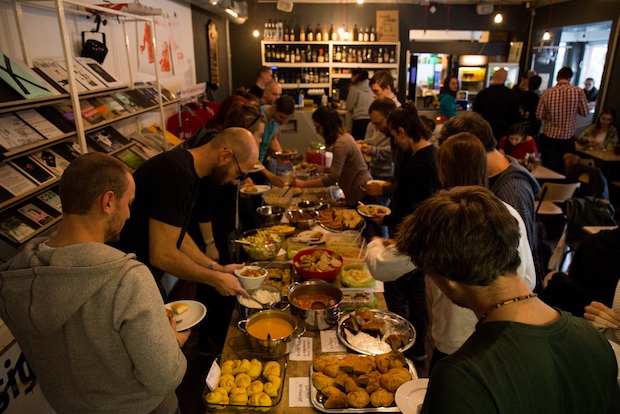 Admission to the dinner is free, but on the tables are always money-box for a voluntary contribution. All money left at the end of the year will be added and devote organizations dealing with abandoned animals. It is up to you how much you decide to contribute.
18.12.2016, Sunday, 19.00
Dance performance. Petra Tejnorová and Collective: Hit by a Flower
The journey to the inner worlds of three concrete women reveals in several scenes and from different perspectives the notions of women that are created by the society and sometimes by themselves.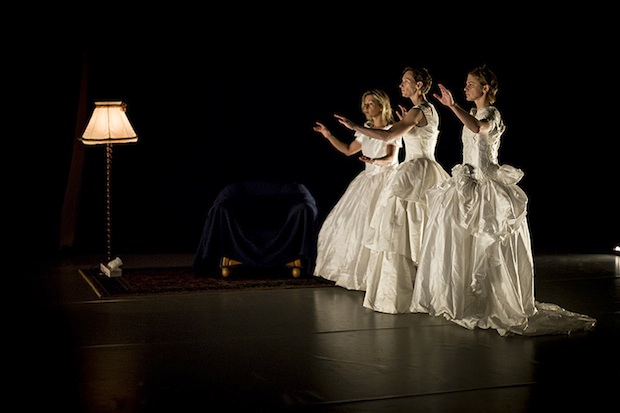 Vanda Lucia Tereza
Three women in time and space.
Third time´s the charm:
Am i good enough woman?
Am i good enough mother?
Am i good enough?
Tickets: 5.00 / € 3.00 (adults /students).
Note! Slight lanuage barrier exist!
20.12.2016, Tuesday, 17.00
Movie / Family animation
Tout en haut du monde / At the top of the world

Country of direction: Denmark, France / 2015 / 81 min / Czech dubbing
Tickets: 3.00 / € 2.00 (adults /students).
20.12.2016, Tuesday, 20.00
Movie/ Project 100
Blow-up

Country of direction: GB, ITA, USA / 1966 /111 min / English language,Czech subtitles
Tickets: 3.00 / € 2.00 (adults /students).

23.12.2016, Friday, 20.00
Concert in the bar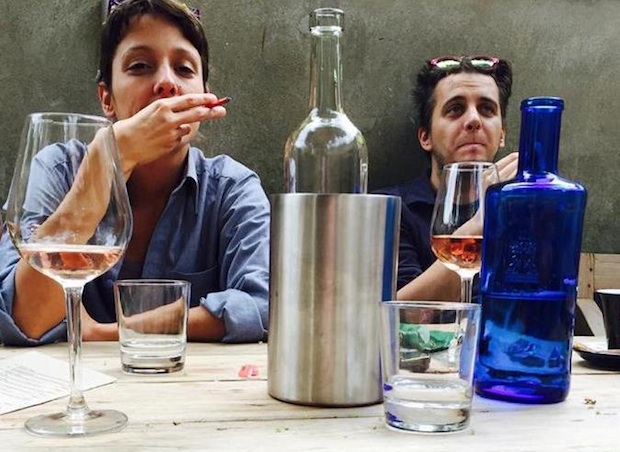 Zdžaf – Juraj Sulek and Michaela Hrbackova
ZDŽAF is not just slang word, but also the name of the musical duo of Juraj Sulek (piano, guitar) and Michaela Hrbackova (vocals). Their original production carries the elements of jazz, rhythm and blues and folk. Members of Zdžaf met on the highway Bratislava - Žilina (not in the Trnava region) and after some time guitar …hs spoken its word. When these words have gained more, they said that they can meet for one more coffee. And how this coffe meeting has ended up you will find night before Christmas at the bar of Stanica.
Tickets: € 2.00
25.12.2016, Sunday, 20.00
Benefit concert
After X-mass Eve Benefit Vol. 7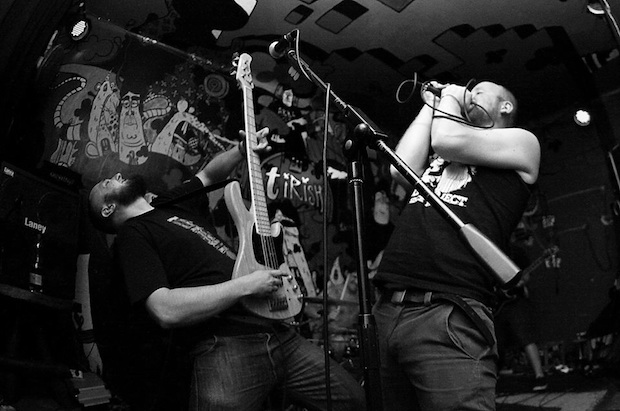 Traditional after X-mass action to support dog shelter in Zilina at Mojšová street. Bands of local hardcore scene - Jamming with the Devil, Tendencie, Rats Get Fat, Mental Tension a Vulture City will perform on the concert. Do not miss the afterparty with vegan snacks.
Voluntary entrance fee
26.12.2016, Monday, 20.20
Pecha Kucha Night Žilina, Vol. 34 Stephan`s special
20 images x 20 seconds
New edition of popular format of presentations again prepared by artists, architects, designers and activists whose work we like and want to show. Each presenter has 6 minutes and 40 seconds for his talk.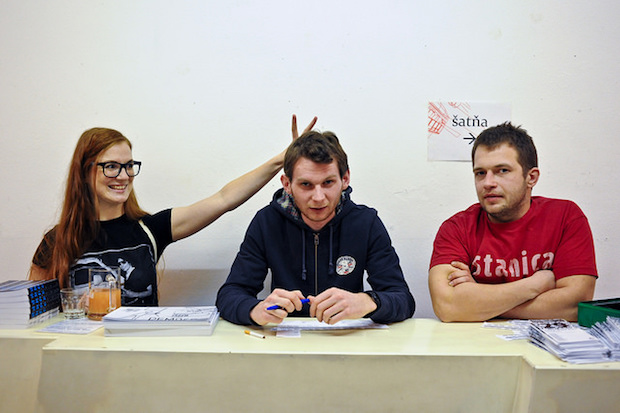 This edition is special about people of Zilina - those who live here and do something interesting, but also those who were born here lured their world, and come back only occasionally. We will also see presentation from Liptov,where was discovered Hole into the World. This evening is about meeting friends of different generations. Local patriotic eve will continue DJ Pecha Hapcha
If you know someone who could be suitable for this format, please, let us know by email at info@stanica.sk.
Tickets: 5.00 / € 3.00 (adults / students)
For most of our events you can use presale to buy tickets in advance at Predpredaj.sk
Tickets can be purchased online, at the outlets in Predpredaj.sk kiosks or directly at Stanica.