Program for November (English version)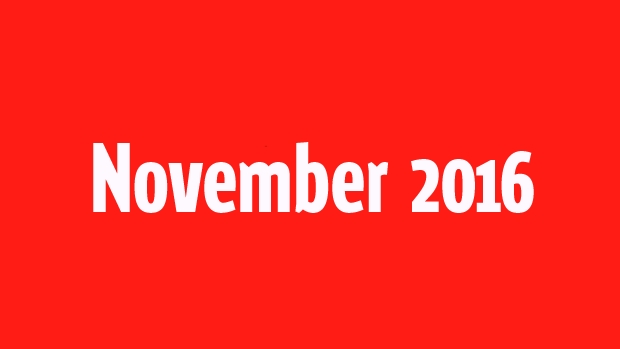 1.11.2016, Tuesday, 17.00 and 20.00
Movie / Be2Can
Hedi
Trailer

Country of direction: Tunis, BE, FR / 2016 / 88 min /Arabic language, Czech subtitles
Tickets: 3.00 / € 2.00 (adults /students).
2.11.2016, Wednesday, 19.00
Concert
Composiers Laboratory: Tribute to Charles Elbert and victims of WW2
The event is dedicated to the memory of persecuted and killed composers and musicians from 1933 to 1945. One of the few returnees from concentration camps was also a Slovak composer Karol Elbert (1911-1997), who passed four camps of death. We know him as the composer of popular songs, but the concert will feature to his work "Small memorial over the ruins of the Warsaw Ghetto - mourning for Esther"(on poems by Ivan Mojík).
Free entrance
3.11.2016, Thursday, 18.00
Discussion
The end of EU? And what is next?



Europe is in a turbulent time: Brexit, migration, terrorism, nationalism and populism. These are all challenges which EU and Slovakia facing now. Iveta Radičová and Michal Havran, along with guests, will discuss our future within Europe.
Free entrance
4.11 and 5.11. 2016, Friday-Saturday, 19.00
Dancing theatre performance
Clara Furey, Peter Jaško (Can, Sk): Untied Tales (The Vanished Power of the usual Reign)
UNTIED TALES _ Clara Furey + Peter Jasko from La Chapelle on Vimeo.
Two people get entangled in a loose story about unbridled emotions. Passions burst in a dim and spiritual atmosphere, culminating in a trance. The duo appears to be surrounded by invisible monsters and dangerous ghosts, to fight them, hunt them. They stomp their feet, hurl themselves at each other and show what closeness can truly mean.
Tickets: 5.00 / € 3.00 (adults / students)
5.11 and 6.11, Saturday-Sunday
Handicraft workshop for girls
Do-it-herself: making a lamp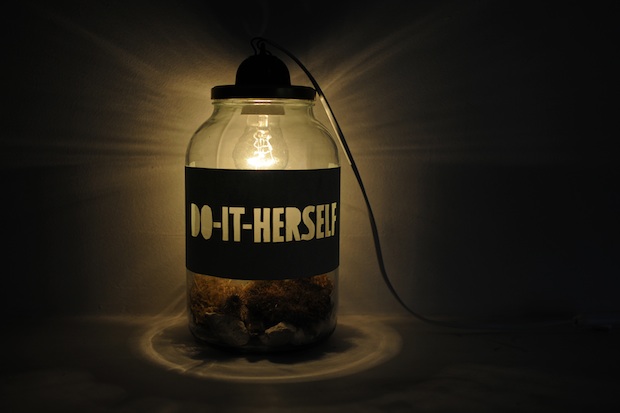 During two days, you will design and complete production of nice lamp which can be perfect gift for your loved ones or nice décor for your home.
The language of communication of the workshop is English.
Registration: nienke@stanica.sk.
The maximum number of participants: 8
Price of workshop: 10 € (tea and snacks included, price of materials not included)
5.11.2016, Saturday, 16.00
Puppet show for children and adults
Líšeň Theatre: Angels of the woods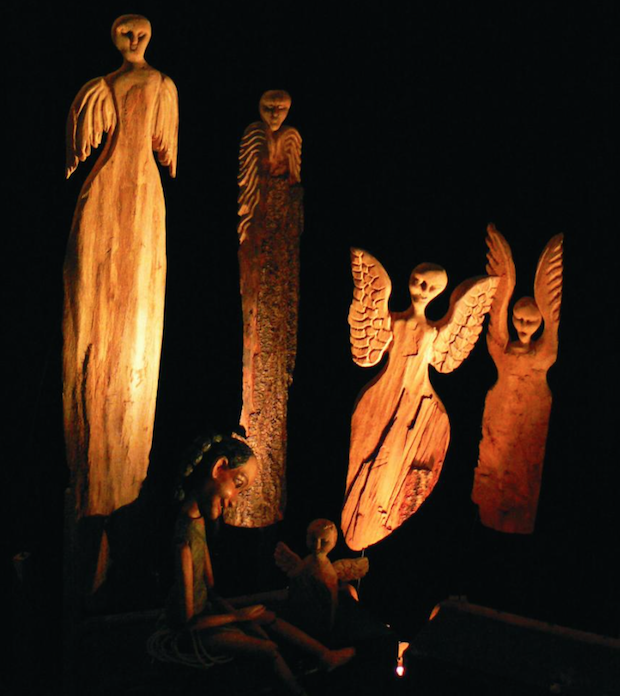 Scenic poetry concert with puppets. Shorter theatrical performance for children and adults based on motifs from Roma fairy tale "Angels" from the book by Erika Manuš "Pekloneberáj". Fairy tale is about a little girl, creatures of the forest and angels. Performance lasts 30 minutes and followed by a creative workshop for the audience.
Tickets: 4,00 € / person older than 3 years. One of two parents do not pay entrance.
6.11.2016, Sunday, 16.00
Traveling lecture with Whisky
Romania, Moldova, Transnistria and Ukraine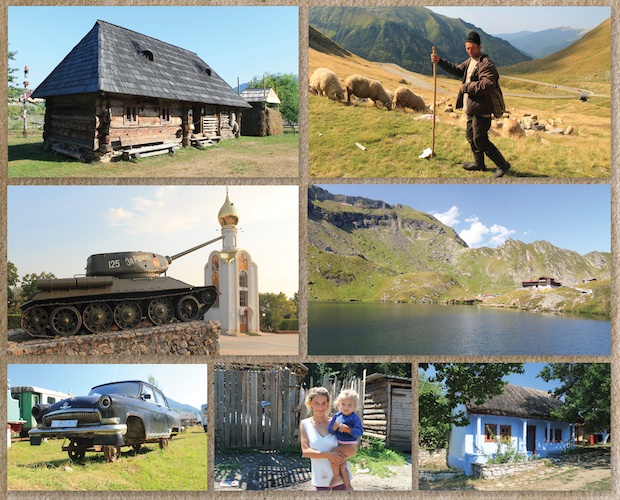 High ridges of Romanian Transylvania and Ukrainian Carpathian Ruthenia, godforsaken Moldova, huge pelicans in the Danube Delta and bizarre atmosphere of Transnistria full or russian soldiers… These will be
the future topic of further traveling cinema with Whisky – singer of the band Free Europe.
Note! Language barrier exist
Tickets: 3.00 / € 2.00 (adults / students)
7.11.2016, Monday, 10.00-16.00
Conference
Jewish cultural heritage in Slovakia.
In Zilina will be held the second annual conference dedicated to the Jewish cultural heritage in Slovakia. It is organized by the Jewish Cultural Institute in cooperation with the NGO Truc sphérique. The objective of one-day conference is to exchange information on projects and issues of conservation and restoration of Jewish heritage.
Conference will bring together the representatives of government and Jewish community institutions, civic activists and experts working in the field of cultural heritage in Slovakia. The detailed conference program can be found at www.novasynagoga.sk.
7.11.2016, Monday, 18.30
Discussion with Fedor Blaščák
Germany (and Europe, and us)
Another discussion with Fedor Blaščák will be about Germany. The discussion will be mainly about the history and politics, because the relation of German Chancellor Angela Merkel on fundamental issues of European and world politics are also crucial for the future of Slovakia.
Free entrance
Note! Language barrier exist
8.11-9.11.2016, Tuesday-Wednesday
Slovak queer film festival
Today, the Slovak Queer Film Festival (FFi) is the only LGBTI-oriented film festival in Slovakia, organized by the civic association Iniciatíva Inakosť.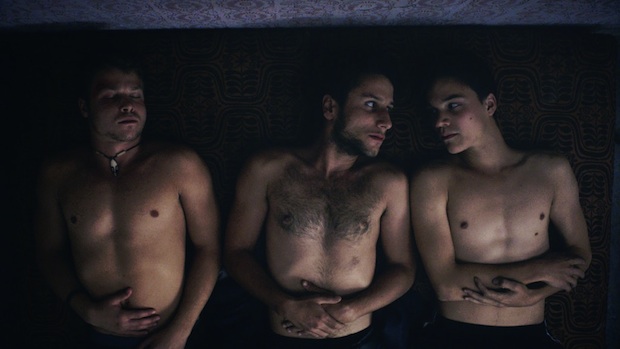 FFi was established as a sophisticated venue for the presentation of quality Slovak and international cinema, intended to entertain heterosexual and non-heterosexual film fans, fight homophobia and xenophobia, and encourage society to discuss and address the problems afflicting Slovakia's continually ignored LGBTI minority.
Detailed program you can find on Slovak version of our web-page. All movies, except "Pasolini" (Wednesday, 17.00) will be accompanied with English subtitles.
Tickets:
Festival pass: 5,00 / 3,00 € (adults/students)
One movie: 3,00 / 2,00 €
10.11.2016, Thursday, 20.00
Concert
Midi Lidi, Lazer Viking / Sabrehart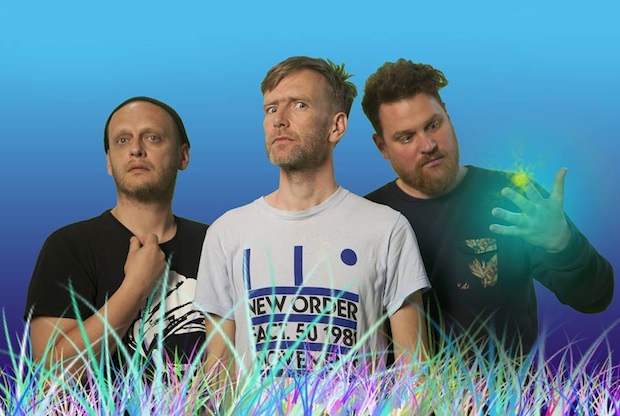 A little bit of electro, a little bit of pop, but the most important is the band which brings amazing atmosphere to their live concerts. Midi Lidi, led by charismatic frontman Petr Marek, have released new album "Give Masterpiece a Chance!". This November they will come to present it in Zilina within a large Czech-Slovak tour. Guest of the concert will be Lazer Viking – solo project of frontman of James Wild, Tides Kaifosz with the support of British musician Sabrehart.
Tickets: 8,00 / 6,00 €
Presale: 7,00 / 5,00 € www.predpredaj.sk
11.11.2016, Friday, 19.00
Dancing performance
Gyula Cserepes: SELFY
SELFY is an artistic space created for self-reflection. In this open-source performance, where spectator and performer share the same "stage" in close proximity, the experience wins over "narrative". Gyula is dancing on the thin line between trance and representation.
SELFY trailer from Gyula Cserepes on Vimeo.
SELFY is an interactive, participatory, contemporary dance performance. By bringing the audience on stage and improvising, jumping in between them, Gyula questions the convention of watching dance and dance performances. In this proximity, where the spectator could be touched by the performance, both metaphorically and literally, the question of freedom and our relation to it is being challenged. How do we react in such a situation? How do we handle the responsibility, which comes with "total" freedom? Some choose to stay in the safe, well-known position of being a passive observer – while others let themselves be taken on a journey into the unknown: to reveal the hidden potential that each one of us carries, of liberating our own body and soul.
Tickets: 4.00 / € 3.00 (adults / students)
13.11.2016, Sunday, 20.00
Concert
The Blessed Beat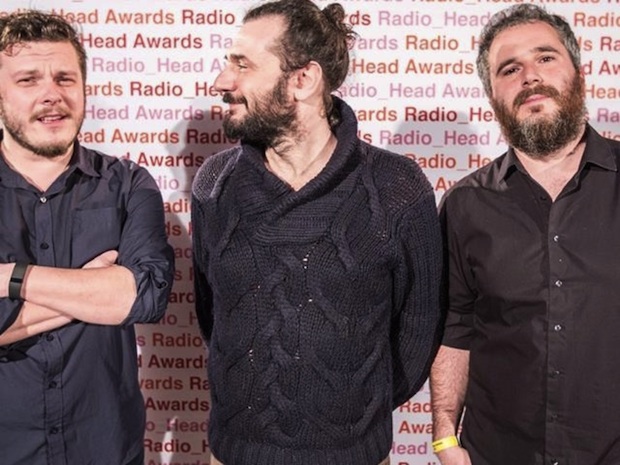 The Blessed Beat is the Italian-Slovak band, which met three musical personalities: David Kollar (SK) - guitar, electronics, Raineri Paolo (IT) – trumpet, and Simona Cavina (IT) - drums, electronics. The Blessed Beat music absorb and reflect the many moods of music (jazz, electronic, improvised music) and maintains an enviable individualism and high quality level that combines musical creativity with a very dynamic and immersive content. The concert is part of the tour for the new album "Mermain in Venice".
Tickets: 4.00 / € 3.00 (adults / students)
15.11.2016, Tuesday, 17.00 and 20.00
Movie / Be2Can
Toni Erdmann
Trailer

Country of direction: D, AT / 2016 / 163 min /German language, Czech subtitles
Tickets: 3.00 / € 2.00 (adults /students).
16.11.2016, Wednesday, 18.00
Discussion with Fedor Blaščák
Central Europe does not like you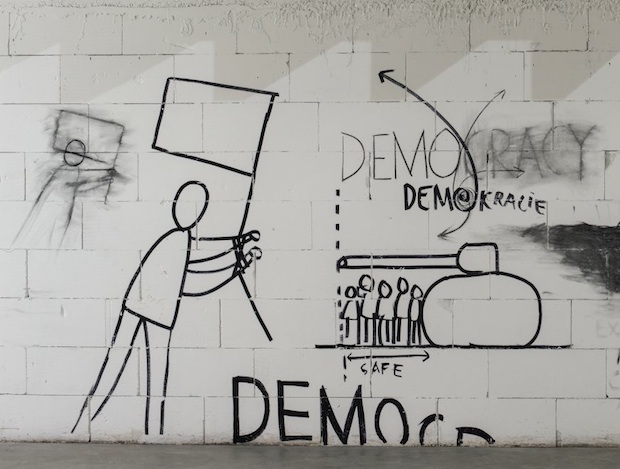 On the eve before the anniversary of November 1989, we are going to conclude our European series with the discussion about culties, collisions and crises of the V4 countries in finding their place in Europe. At first glance it looks as if it has never been better. Czech Prime Minister is a friend of the Slovak Prime Minister, who in turn is. And all together are friends of cohesion and enemies of Brussels dictatorship. How after 27 years of democratic changes, Central European counties understand the concept of democracy?
Free entrance
Note! Language barrier exist
17.11-19.11.2016, Thursday-Saturday
Road and pathway: traveling festival
The three-day marathon of traveler presentations from all over the world. On Thursday Peter Hoferek will tell about his journey to the Philippines, Kate Martinčeková will talk about volunteering experience and working away in Latin America and Miroslav Peto will present his touring adventure in Iran. Friday's program will begin with presentation of Matej Žiak about rafting down the Danube Delta, Janka Hromníková will continue the story of the way of old Lada from Mongolia to Slovakia and Petra Pogányová will compare expectation and reality of expedition to Noshaq, Afghanistan's highest peak.



On Saturday, together with Eva Pitlová we are going to Bangladesh and to Vanuatu Islands with Nina Janešíková. We will continue our trip around the world with Monica Kováčova to Rwanda where she founded a center for the poorest children. Vista Travellers alias Catherine and Thomas Kožíkovci will tell you how paired travel to Norway can be planned, to fully enjoy it and not spending more than 27 euros per day. Lenka Adamčíková Kostolanská will not only tell you about Peru, but will also dance traditional Peruvian dance in traditional clothes. Ferdinand Hudek will share with his experience of Alpine skiing. Festival program closes with presentation of its organizer Michael Knitl and a lecture about four months spent in Indonesia and Papua New Guinea.
Note! Language barrier exist.
Tickets:
Thursday or Friday:5,00 € presale / 6,00 € on the venue
Saturday:7,00 € presale / 9,00 € on the venu
Festival 3-day pass: 12,00 € presale / 15,00 € on the venue
20.11.2016, Sunday, 20.00
Concert
Jamka, Urbanfailure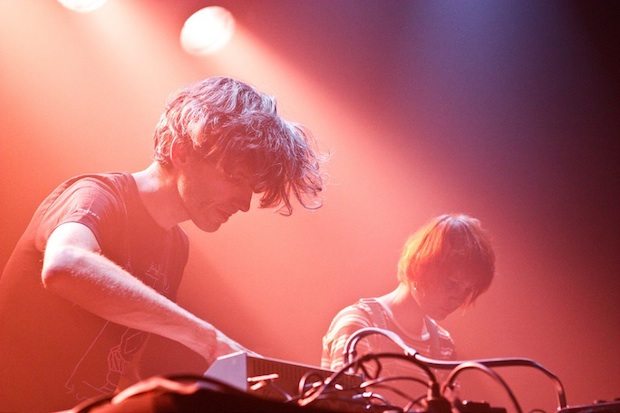 In London, for more than 15 years, the couple Monika Šubrtová and Daniel Kordík produces experimental electronic music under the name Jamka. Creating a music they use full potential of different hardware instruments (synthesizers, sequencers, samplers) and drive the listener into the dark realms of techno, industrial music and noise.
Urbanfailure was among the first in Slovakia who began to devote electronic and experimental music with D.I.Y. roots and punk scene.
Tickets: 3.00 €
21.11.2016, Monday, 18.00
Discussion/ Amnesty International
Slovak weapon kills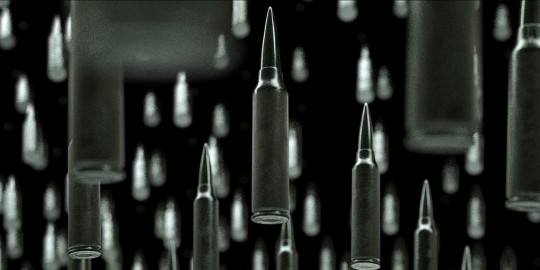 Discussion about weapons trafficking and its impact on the refugee crisis and responsibility of Slovakia on it. Conflict that drove thousands people from their homes in Iraq and Syria, in Slovakia is seen mainly through the refugee crisis.
It is already less discussed, that there are also Slovak weapons kills. Who is responsible for this? These who use the weapon, or the ones who sell it?
Discussion with Lucia Bernátová (Amnesty International Slovakia) and Zuzana Števulová (Human Rights League), moderated by Rado Sloboda.
Free entrance
22.11.2016, Tuesday, 17.00 and 20.00
Author`s projection / KineDok
Søsken til evig tid / Siblings forever
Trailer:
Søsken til evig tid from Frode Fimland on Vimeo.
Country of direction: Norway/ 2013 / 75 min /Norwegian language, Slovak subtitles
The film will be presented personally by director Frode Fimland.
Tickets: 3.00 / € 2.00 (adults /students).
23.11.2016, Wednesday, 18.00
Lecture/ Research of University of Žilina
Do you already have your own drone?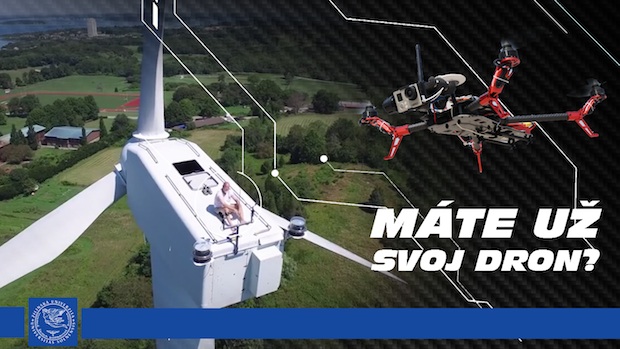 Are drones only a today`s hit or future belongs to them? How, where and under what conditions we can safely use modern technology of unmanned flying? Do we fly in accordance with current legislation? How to get a drone operator license? If you do not have your own drone yet, but thinking of buying it this discussion will be also interesting for you. Doc. Ing. Branislav Kander, PhD. and Ing. Filip Škultéty, PhD. of the Air Transport Department, University of Žilina will be happy to answer all your questions. As part of the lecture you will be able to try to operate drones and check out exhibition of drones prepared by University of Zilina.
Note! Language barrier exist
23.11.2016, Wednesday, 18.00, gallery Plusmínusnula
Presentation
Dudas Brothers: Dudas Brothers: freedom, truth, justice, solidarity, quotations and context
Duo Dudas Brothers is active in the art scene since 2002. Although they perform in masks, everyone knows who is hiding behind them.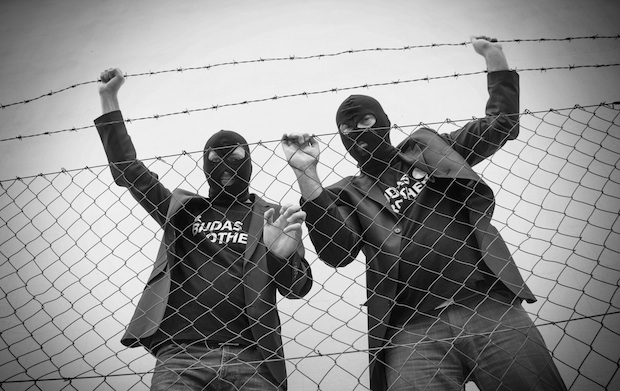 In the same way they approach to the art creation, where they reveal their respond to current situation on local and geopolitical level.
Although the main element of their work is irony, which touches the world's highest political leaders, or people working in the sphere of art, they do not want to be a cynic.
Free entrance
24.11. – 26.11.2016, Thursday-Saturday
Human rights documentaries festival One world
Walls and fences are experiencing their renaissance. Not only those physical ones, but also walls and fences inside us, in our minds. We are building some of them ourselves, others are built with the help of media or politicians. Due to that we tend to see simple solutions of complex questions rather than look for real constructive solutions.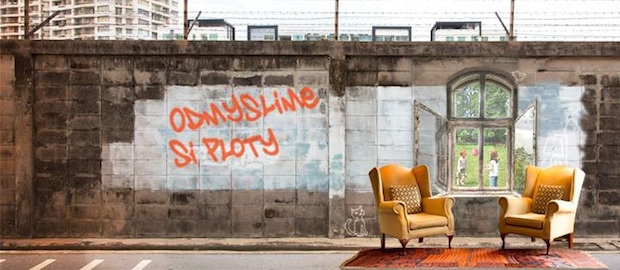 If we would like to resist this tempting appeal of simplifications and stereotypes, of walls and fences, we should not stop asking questions, we should not stop casting doubts on our own stereotypes and prejudices. We should think critically. Documentary film festival One World 2016 can help us with that, and enable us to shake fences off our minds and our reality.
Tickets:
Festival pass: 6,00 / 3,00 € (adults/students)
One movie: 2,00 €
24.11-25.11.2016, Thursday – Friday
Presentation of new technologies Futurikon
Today you can travel in time machine to see future of technologies. Science and Technology Park and Banka Žilina invite you to an interactive tour about technologies which will change our world. Important is that they were created or will be produced in Slovakia.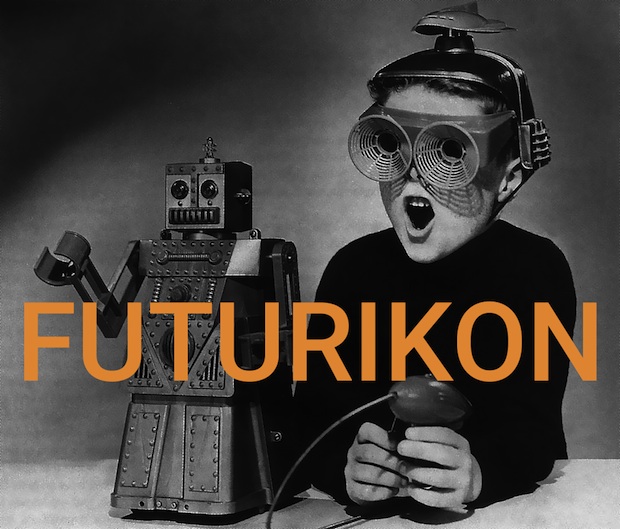 The first annual future-realistic conference, during which the New Synagogue will turn into a portal to future. During Futurikon you can experience future technologies firsthand. Lectures, discussions with innovators, competitions, demonstrations of inventions are prepared for parents with kids, technology enthusiasts, students and everyone interested.
Free entrance

25.11.2016, Friday, 18.00, gallery Plusmínusnula
Opening of exhibition
Studio of Body Design FFA BUT: Multi-speed movement of bodies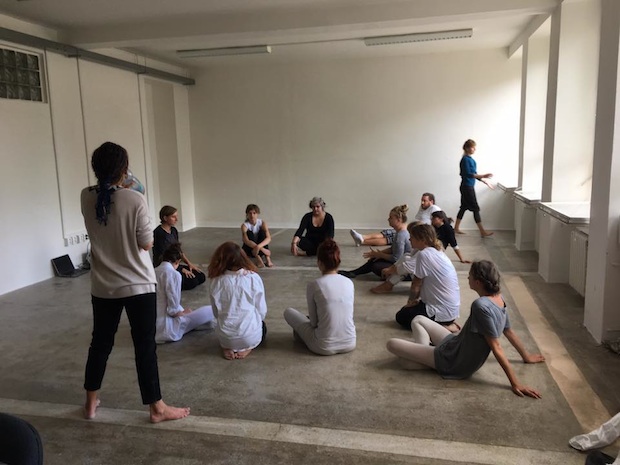 Studio of Body Design stresses an intermedia to the human body, which stands at the center of their attention. They study it in all possible planes: as the body of one's own (anatomical, physical, mental, and spiritual), the social body (social roles, issues of the family or relationships), and the political body (a focus on wider social and political concepts which can be connected to structures outside art). Exhibition will run until 2.12.2016
Free entrance
27.11.2016, Sunday, 17.00
Community dinner Vegan Sunday: Mr. & Mrs. Bean
Vegan Sunday at Stanica happen once a month and each Sunday has its topic (late harvest, traditional Indian , Christmas), which tells you on what kind of food you can enjoy and in what kind of food you can also cook for common table. Topic of this particular Vegan Sunday is everything connected to legumes: beans, peas, lentils, soybeans etc.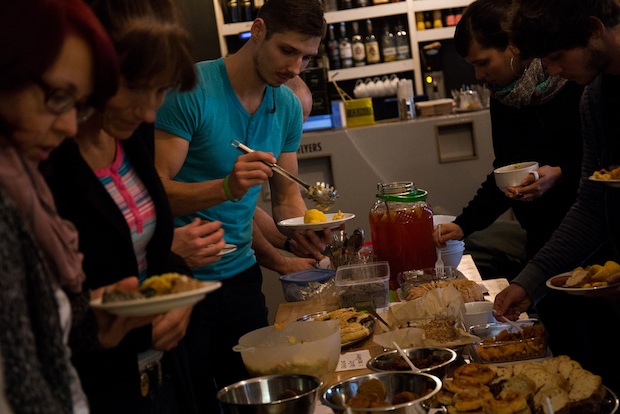 Admission to the dinner is free, but on the tables is always money-box for a voluntary contribution. All money left at the end of the year will be added and devote organizations dealing with abandoned animals. It is up to you how much you decide to contribute.
27.11.2016, Sunday, 18.30
Lecture
How to survive in post-digital city: Mandy den Elzen, Chloé Rutzerveld (NL)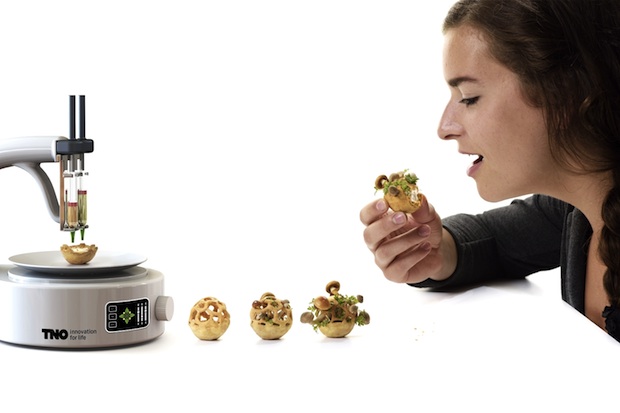 Lecture focuses on current advanced and sustainable ways of thinking and activities that are connecting artists, designers, scientists and general public. As Netherlands is considered to be a country with high awareness of sustainable and innovative approach in art, design and architecture, our project aims to show the "Dutch model" of advanced design as a very good example of responsible thinking for everyday life in the post-digital era.
Note! Lecture will be given in English language
Admission is voluntary
28.11-30.11.2016, Monday – Wednesday
International Symposium
How to make exhibition of Stano Filko, if he is not alive any more?
We promised to make Stano Filko`s solo exhibition at New Synagogue in the end of 2016. Stano Filko (1937-2015), one of the most important Slovak artist avant-gardist.
But it is getting complicated, and not only because reconstruction works at Synagogue were postponed, but mainly because Stano Filko is not alive any more. Everyone who knows him, knows that anyone would do this exhibition in a different way, then he by himself.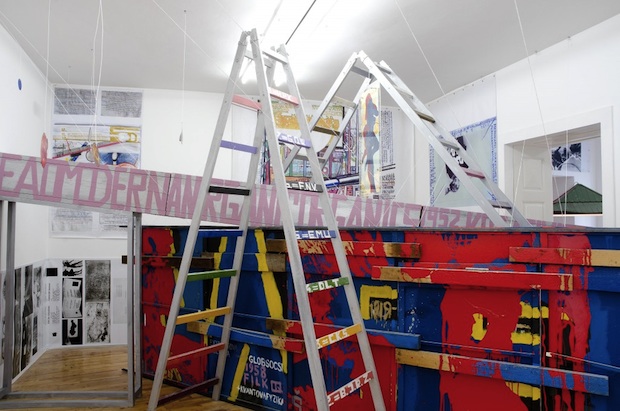 During the three-day symposium curators, artists and friends will talk about various aspects of Filko`s creation, which in early 60s exceeded the limits of Czechoslovakia. Later, Filko has been ranked in the league of global neo-avant-garde artists.
After this symposium we will see if we should ,make exhibition at all, but anyway you can save the date of its opening – Sunday, December 11, 2016.
29.11.2016, Tuesday, 17.00 and 20.00
Movie / Be2Can
Sieranevada
Trailer

Country of direction: Romania / 2016 / 173 min / Romanian language, Czech subtitles
Tickets: 3.00 / € 2.00 (adults /students).
30.11.2016, Wednesday, 19.00
Puppet theater for adults and discussion about Russian propaganda in the media
Theatre Líšeň: Putin skiies
Puppet Theatre Putin skiies handles the subject of Russia's direction towards totalitarianism under Putin`s control. Strongest inspiration to play, gave the book of murdered Russian journalist Anna Politkovskaya (Russian daily), other sources were websites of survivors of terrorist attacks. Just like the book mentioned above, play combine stories with political background and simple human destinies.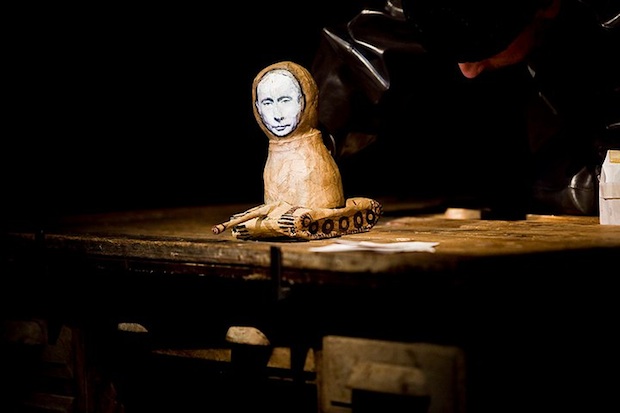 Performance will be followed by a discussion about Russian propaganda and its impact on the media in the V4 countries. The aim of the project is loudly speak on this topic, learn how to recognize the methods of propaganda and encourage critical thinking skills.
Guests of discussion will be history teacher and civic activist Juraj Smatana expert on Russian propaganda conspiracy sites.
Tickets: 5.00 / € 3.00 (adults /students).
For most of our events you can use presale to buy tickets in advance at http://predpredaj.zoznam.sk/sk/listky/5879/kulturne-podujatia–stanica-zilina–zariecie
Tickets can be purchased online, or at any of the outlets Predpredaj.sk or directly at Stanica.