Pace.V4 Touring Conference
Conference about the relationship between art and politics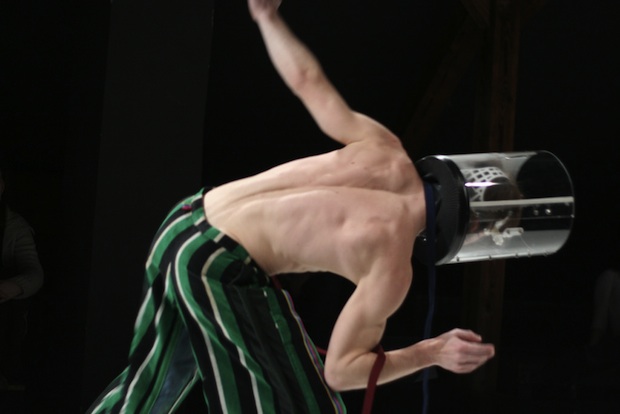 Pace.V4 Touring Conference has a format of traveling conference, during which participants from around the world visit the cultural and creative centers in the V4 countries. Station Žilina-Záriečie will be one of the venues of the conference.
In addition to presentations of projects Stanica and the New Synagogue, for international participants dancing performance Jara Viňarský Butticula will be included in the program. Conference thematizes relationship between politics and art in Slovakia, particularly in relation to the current political context, censorship, authoritarian tendencies.
Note! The language of communication is English.
PROGRAM
Arrival to Žilina 8.6. around 13:00
14:30 - Introduction and presentation of the project of cultural node Stanica Žilina-Záriečie | Robert Blaško.
Robert Blaško is one of the founders of Stanica working there as a project manager.
14:50 – What sucks here? Art and politics in Slovakia. Introduction of the conference topic. | Ivana Rumanová
15:10 – Thinking with the eyes: on constant radicalization and the lack of radical critical theory | Ivan Jurica
15:30 – Coffee break and informal discussion
16:00 – Not in our town - interventions and cultural reflections of local politics |Milan Zvada, Rado Sloboda
16:20 – Poorness in Slovakia | Dária Fojtíková Fehérová
16:40 – Monkey business of art with politics| Fedor Blaščák
17.00 – Coffee break and discussion
17:30 – Departure for Synagogue
18:00 – Nova Synagoga Progect | Marek Adamov
Visit and presentation of the Synagogue in Zilina which which is being reconstructed and turned into a multi-functional space for arts and culture. Marek Adamov is founder and director of Stanica.
20.30 – Jaro Viňarský: Butticula– Fool`s figures.
Contemporary dance performance