Jaro Viňarský and collective: XIRA & The Last Step before…
contemporary dance
Tuesday 20th January 2015, 7 pm
An Evening in the name of a choreographer Jaro Viňarský and his works. Jaro is one of the most significant Slovak contemporary dancers. Programme of the evening will be divided into two half hour performances from his latest production. Both performances work with expressive light and music, both are an intimate and poetic dance expression.
XIRA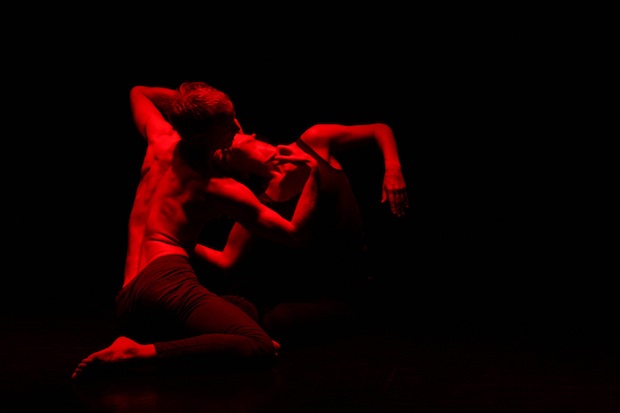 XIRA is an identity where both dancers are equal, no matter if it s a man or woman.
XIRA is a moment of their first meeting and it is about the energy which was created there. About the intimity and closeness.
XIRA is a live documentary which retells the story about mutual influence and inspiration of two people through moves.
Choreography: Jaro Viňarský
Dancers: Soňa Ferienčíková & Matthew Rogers
Light design: Tomáš Morávek
Graphic design: Peter Dlhopolček
Music: Janek Schaefer / Extended Play
The Last Step before…
short story about the necessity of gravitation
The Last Step before… is a story about one of the many human attempts to fly. The main character spends a lot of time by thinking how to fly to indefinite but for him important point. It seems that he is still in the begining, that he didnt do any progress. He doesnt know that the biggest obstacle in fulfilling his dream is his ability to create an illusion about something which is not inherent to human…
This performance was awarded by the most prestigious czech price "Cena Sazky" in the cathegory "Discovery of the Dance Talent" and it won also "The Price of Spectators of Czech Dance Platform" in 2006.
Concept, choreography and interpretation: Jaro Viňarský
Professional cooperation: Karine Ponties
Light design: Pavel Kotlík
Costumes: Ondrej Bederka and Mirek Žitník
Music: A Silver Mt.Zion, Artango
Admission: 5,00 / 3,00 € (adults / students)
Reservation of tickets: rezervacie@stanica.sk, 0948 344 606
Reserved tickets should be picked up latest 15 minutes before the start of the event, otherwise they can be sold. Thanks for your understanding.