Original & Copy at the Museum
seminar and discussion SK ICOM
Thursday - Friday 27th and 28th November 2014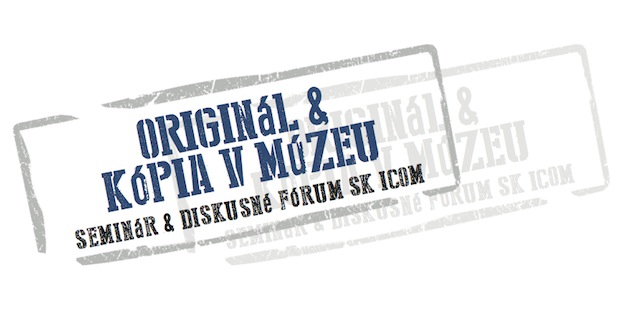 Reconstruction, copy, replica, dummy… are the topics of Slovak Comittee ICOM (International Concils of Museums) seminar. A presence of copies in collections of museums and galleries seems to be matter of fact nowadays as well as building of exhibition collection or elementary documentation. Anyway the more critical perspective on exhibition projects and expositions says that the phenomenon "copy at museum" still stays unreflected by expert comunity. It doesnt matter if it´s a quasi historical frame for painting, armor or replicas of whole traditional folk buildings in open air museums; nowadays copies aren´t in the dark corners of exhibitions they expand in space they ask for visitors attention but they can cause also frequent missunderstandings. The main concept of the seminar will be authenticity.
Program brochure and information how to submit for the seminar here
Originál a kópia v múzeu - program seminára