KINDERHALLE / Podium of Winners
guided tour of Nová synagóga for families with kids
Saturday 25th October 2014, 3 - 5 pm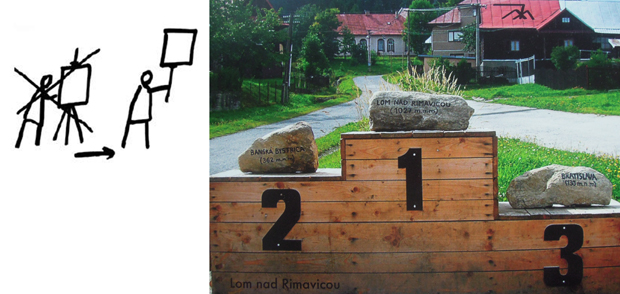 Be aware! It s the first time when the exhibition of Oskár Čepan Prize finalists for young artists till 35 years of age is held in Žilina. There´s Jana Kapelová, Martin Kochan, Matěj Smetana but also Jaro Kyša from Žilina in this final clash. Who will be the winner?
We welcome every member of family who are 4 years old or older. We prepared printed hand outs, games and creative activities which will guide you through the space and get you closer to the exhibition.
Synagogue is spacious but the size of groups we are able to handle is limited. Be kind and let us know about your participation in advance. Contact is 0907 178 756, hanka@stanica.sk. Admission is voluntary.