Adam, our volunteer in Bulgaria
Last week, we were happy to send our volunteer and friend Adam to one-year volunteer residency in Bulgaria. From now on, he will spent twelve months helping with organization of cultural events, he will create programme for kids, manage the website, make photo documentation and develop other various creative activities in Razlichniat pogled (Различният поглед) NGO. So if you will pass town of Stara Zagora, pay him a visit for sure, he will be glad.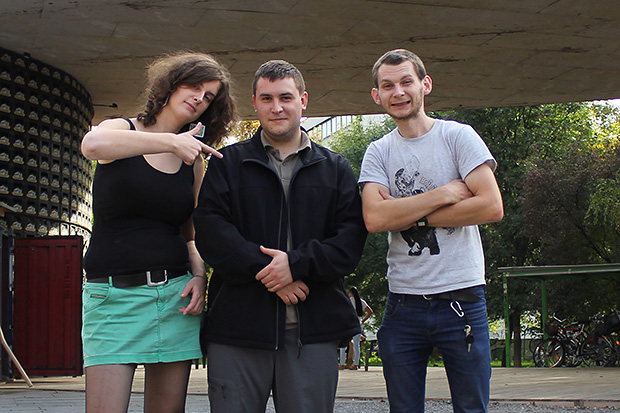 We wish Adam fruitful volunteering. Make the best out of it, be opened to new challenges, situations, people and mainly to yourself!
- - -
Adam's European Voluntary Service project is realized within Erasmus+. If you want to know more about it, contact Dušan via dusan@stanica.sk.

- - -
Photo: Jana (stanica's volunteer from Czech republic), Adam and Dušan