Dan Perjovschi: Selected News
exhibition 18. 9. - 5. 12. 2014, Nová synagóga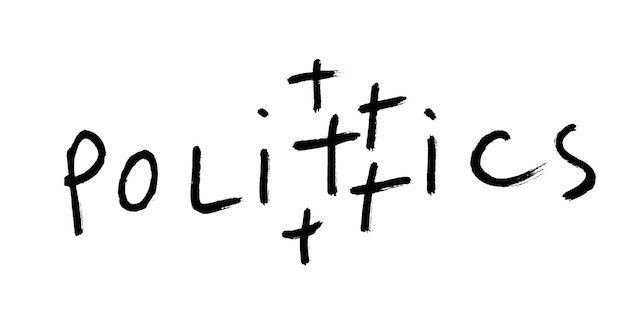 Dan Perjovschi (*1961, Sibiu) is Romanian visual artist and reporter, his artwork is combination of drawing, comix and graffiti. He draws his eloquent and satiric commentaries of current political events on the walls of world galleries and he publishes in prestigious art magazines. For Žilina kunsthalle, he will create a large-format site specific installation entitled Selected News - he will be drawing directly on the walls and as a first one, he is going to test the "half white" - a new architectonic concept of Nová synagóga reconstruction. Besides half white painted synagogue, we are in the middle of reconstruction and that is an opportunity for another pre-opening, this time for whole three months.
After the revolution in 1989, Dan Perjovschi has become a prominent representative of new wave of avantgarde movement in Romania. He uses classic drawing technique for which he has established his characteristic minimalistic form - he draws a picture with only a few simple lines.
His drawings, usually combined with a text, are eloquent commentaries and caricatures of current political, cultural and social phenomenons. Himself, he calls his artworks "the intelectual graffiti". Their size and texture are always determined by the conditions and space of the gallery. He creates all his drawings by himself, he does not need an assistent, a currator or a director.
Recently, he has finished projects in Shedhalle, Zürichu and in Kunstbau, Munich. He has participated in tens of international exhibitions and individually exhibited in world famous museum and galleries: MoMA New York, Moderna Museet Stockholm, Van Abbemuseum Eindhoven, Ludwig Museum Kolín, as well as at Venice Biennale.
In 2004, he gained European Cultural Foundation Award.
In 2009, he realized a central artpiece in the new National Technical Library of Prague for which he together with its designers was awarded Czech Grand Design and main architecture award Grand Prix 2010.
Dan Perjovschi has not accepted an invitation of currators of MANIFESTA 10 which is currently taking place in Russian Saint Petersburg. The reasons and broader political context of his decision will be a topic of introductory public discussion during exhibition opening, which will host also members of Russian art group Что Делать and Polish artist and currator Artur Zmijevski.
The exhibition will last until 5. 12. 2014, will be opened during working days from 12.00pm until 5.00pm.
Volutanry admission will be used for the reconstruction of the Nová synagóga.