Children Karaoke sinfonium 2/2014
music workshop for children
Friday – Sunday, 28. 2. – 2. 3. 2014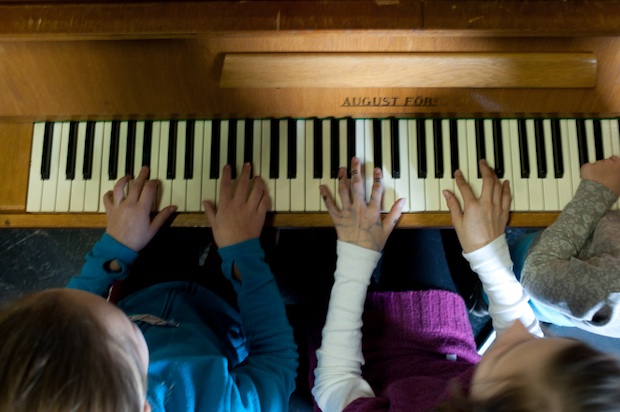 Second round of rehearsals of serious-children contemporary opera conducted by Marek Piaček, combining children in the age of 6 - 15 years who learns how to play an instrument with the professionals from Slovak filharmony. The workshop is focused on topics of children horror stories and Žilina urban legends.
Schedule:
Friday 28. 2. 2014
Saturday, Sunday 1. - 2. 3. 2014, 9.00am - 3.00pm (with a lunch break and small snack breaks)
At the moment, we are still looking for children and young people who play flute, saxophone, drums, trumpet or other brass instruments.. More info: hanka@stanica.sk, +421 907 178 756