The Story of Film: An Odyssey
documentary cycle about cinematography history
every Tuesday at 5pm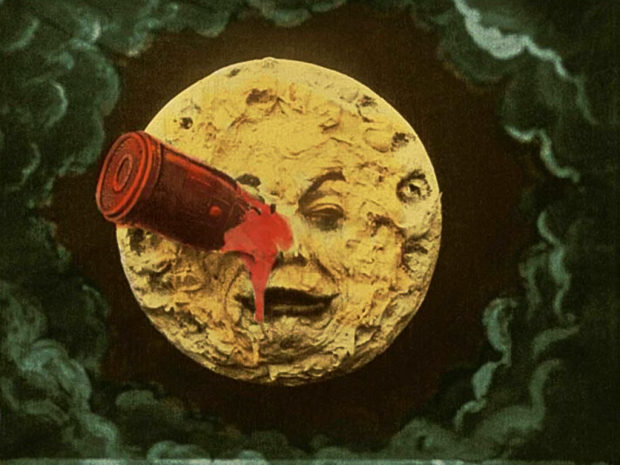 Start at October 1, all the film lovers who are looking for more knowledge about the development and history of cinematography. Every Tuesday at 5pm, we are screening one of 15 episodes of documentary cycle The Story of Film: An Odyssey (direction, script, cinematography, author Mark Cousins).Each part researches one historical period or a decade typical for particular phenomenon which was important for that era. Films contain interviews with filmmakers and actors, maps crucial points in cinematography history, all this in an interesting film form. The Story of Film was awarded as cultural event of the year in Great Britain.
Episode schedule:
01. 10. 2013 - Episode 01 – Birth of the Film (1900 – 1920)
10. 10. 2013 - Episode 02 (Thursday) – Hollywood Dream (20. roky 20. st.)
15. 10. 2013 - Episode 03 – Expresionism, impresionism and surrealism: Golden age of world cinematography (20's of 20th Century)
22. 10. 2013 - Episode 04 – Arrival of the Sound
29. 10. 2013 - Episode 05 – Afterwar cinematography (40's of 20th Century)
05. 11. 2013 - Episode 06 – Sex and melodrama (50's of 20th Century)
12. 11. 2013 - Episode 07 – European New Wave (60's of 20th Century)
19. 11. 2013 - Episode 08 – New directors, new forms (60's of 20th Century)
26. 11. 2013 - Episode 09 – American cinematography of 70's of 20th Century
04. 12. 2013 - Episode 10 (streda) – Films changing the world (70's of 20th Century)
10. 12. 2013 - Episode 11 – Beginning of multiplex and mainstream in Asia (70's of 20th Century)
17. 12. 2013 - Episode 12 – Fight for the power: protest in film (80's of 20th Century)
14. 01. 2014 - Episode 13 – New borders: World cinematography in Africa, Asia, Latin America (90's of 20th Century)
21. 01. 2014 - Episode 14 – New American independant film and the digital revolution (90's of 20th Century)
28. 01. 2014 - Episode 15 – Today and future cinematography (beginning of 21st Century)
All episodes pass: 15.00 / 8.00 € (adults / students)
One episode: 2.00 / 1.00 € (adults / students)