Pecha Kucha (Global) Night – Žilina, Volume 24
20 slides x 20 seconds
Friday 20. 9. 2013, 20.20, Nová Synagóga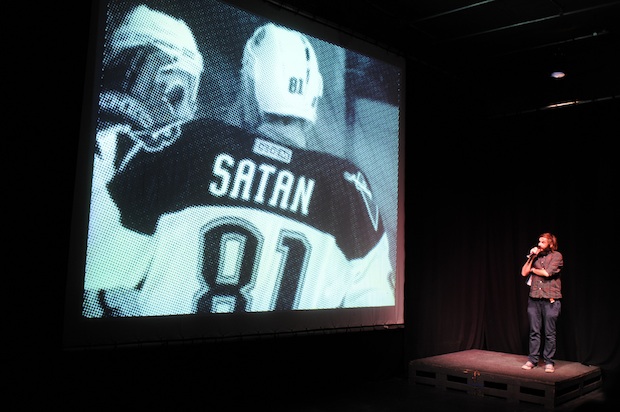 1 night, 100 cities, 1000 presentations and Žilina among them. For the first time in synagogue.
At the twenty fourth Žilina volume, you will watch landscape architects Michal Marcinov (labak) and Michaela Kesanová (Faculty of Architecture STU), sculpturer and climber Štefan Papčo, Miro Sedlák from Nový dvor stone dwelling in Brhlovce, photographer Richard Kohler, Miroslav Marko from Domark furniture studio and photography project Premeny Slovenska (Transitions of Slovakia) of Boris Németh and Ján Viazanička. You will see tons of collected garbage in the presentation of Matúš Čupka from Zelená hliadka (Green Patrol), Marek Hattas from Hidepark in Nitra, Czech multimedia artist Jonáš Strouhal, graphic designer Juraj Blaško or self-building home for Roma people project by People in Need. You will also have an opportunity to get educated from football thanks to Adrián Guľa, new trainer of MŠK Žilina and Roman Grešo, PR manager of the club.
www.pechakucha.sk
www.pecha-kucha.org
Entry: 5.00 / 3.00 € (adults / students)
Reservations of tickets: rezervacie@stanica.sk, +421 948 344 606