Kick Off ReŠtart Slovakia
project presentation
Wednesday 25. 9. 2013, 9am - 3pm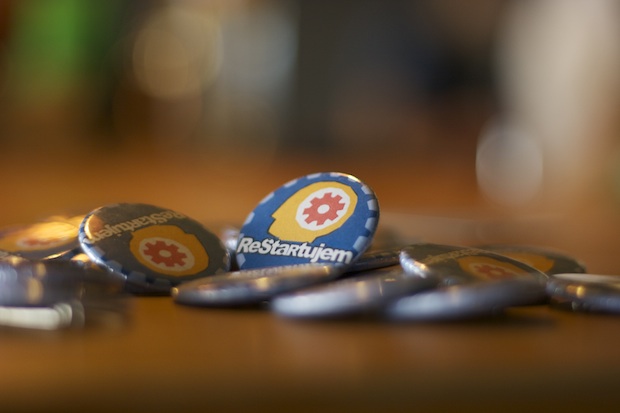 Do you have an idea but no place where to present it? Is it a meaningful web or mobile application which can make this country better? Come, show us and help reStart the system at the Kick Off Camp!
For the second time, successfull ReŠtart project is here again - dedicated to active (angry and discontent) citizens, informal groups, startuppers, NGOs but also programmers, developers, designers or students who still believe in the power of man will.
ReŠtart offers an opportunity for them to cooperate with IT community and together convert an idea into real working web or mobile solution. The aim of the project is to support online solutions leading to increasing of transparency and effectivity of managing public sources, fight against coruption, support of legality, equality and tolerance.
The project is executed by Centrum for philanthropy (and its partners) NGO which works for progress of civic society and donorship.
More details at www.restartslovensko.sk.