Zuzana Niederdorfer-Paulechová
piano recital
Wednesday 12. 6. 2013, 19.00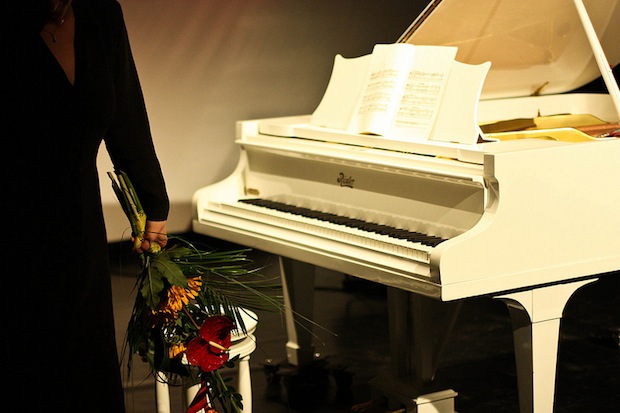 Before the summer concert pause, we are inviting you, once again, on one performance within a piano recitals in Stanica. We will listen to the artist, who is active not only in Banská Bystrica (where she is piano professor at Academy of arts), but also in Austrian Graz (as a guest professor on Kunstuniversität) – Zuzana Niederdorfer-Paulechová.
In the field of the interpretation art, for a long time she represents the top, she is enjoying one of the most active "career" of executive artist and from her latest contribution to our musical culture, we can remember the recording of a large cycle Obrázky zo Slovenska from Eugen Suchoň for Hudobné centrum.
We will listen to Beethoven differently as to a master of great measures, Janáček not as an author of operas, Albéniz not as a Spanish, who first reminds us about guitar and Schumann different as a composer of piano cycles.
Program:
Ludwig van Beethoven (1770 – 1827): Six variations in F major for piano op. 34
Leoš Janáčekk (1854 – 1928): Klavírna sonáta 1. X. 1905 ("Z ulice")
Předtucha (Con Moto)
Smrt (Adagio)
Isaac Albéniz (1860 – 1909): Legenda Asturias, Triana from Iberia Suite
Robert Schumann (1810 – 1856): Sonata fis mol op. 11
Introduzione, Un poco Adagio, Allegro vivace
Aria
Scherzo e Intermezzo, Allegrissimo
Finale, Allegro un poco Maestoso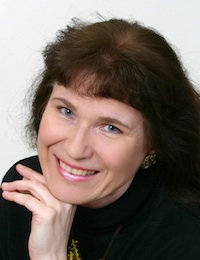 Zuzana Niederdorfer - Paulechová
She was studying piano at the Conservatory in Bratislava in the class of prof. Pappová under the guidance of prof. Pospíšil. She was continuing with the studies on VŠMU in Bratislava under prof. Toperczer and prof. Starosta. In the years 1985 – 87 she had a scholarship of Slovak musical fond, when she was studying under prof. Lapšanský and between years 1990 – 93 she was continuing as a doctor student on VŠMU in the class of prof. Černecká. She also had an opportunity to co-work with prof. Nosov from Moscow conservatory and in interpretation courses with prof. Sebök and prof. Zemplény.
She is a winner of many international and home prizes. She has regular concerts at home and abroad. She is co-working with symphonic orchestras from home and abroad, with soloists (Juraj Čižmarovič, Eugen Prochác, Jozef Podhoranský) and also in piano duo with Marián Lapšanský or with husband Otto Niederdorfer. She was performing on many festivals at home and abroad. She was leading master courses in USA, Italy, Lithuania, Island, Poland and Slovakia. She was a member of the jury on different piano competitions at home and abroad.
For six years she is organizing an international festival ,,Forum per tasti", in Academy of arts in Banská Bystrica, within which they are also international piano courses, national and international piano competition.
Pedagogically she was working on VŠMU in Bratislava more than 20 years, as a head of a department and as prodean on FMU Academy of arts in Banská Bystrica. In the present time she is a regular professor of piano on Academy of arts in Banská Bystrica and is active also on Kunstuniversität Graz as a guest professor of piano.

The cycle of chamber concerts is media supported by monthly Hudobný život.
Entry: 4,00 / 3,00 € (adults / students)
Ticket reservation: rezervacie@stanica.sk, 0948 344 606