Magda Tuka, Anita Wach (Pl):
Fight, fight – that's all we can do
physical performance / premiere
Thursday 13. 6. 2013, 19.00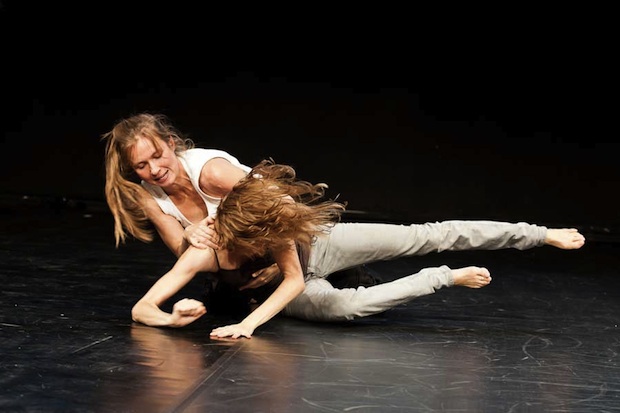 Many of us are asking me, why wrestling…
wrestling is my song of love, song of freedom.
Female Wrestler / Wrestler
Physical performance is inspired by wrestling and archetype of female warrior. The story in which dominates body of the dancer, intimacy and relationship with the opponent. Diary of physical after-combat experiences, retold through the video, movement, text and sound.
Death: What is real? When and where are you actually alive?
Woman: The question to the archetype of female warrior.
Wrestling: This thrilling form of intimacy and strange realtionship with the opponent.
Performers: Magda Tuka, Anita Wach
Sound and video: Myles Stawman
Project was developed during residency on Stanica in April this year. Residency was supported by International Visegrad fond, within the program Visegrad Artist Residency Program – Performing Arts.
www.magdatuka.com
www.visegradfund.org
Entry: 5,00 / 3,00 € (adults / students)
Ticket reservation: rezervacie@stanica.sk, 0948 344 606
Support: