Literature night 2013
Wednesday 15. 5. 2013, 18.00 – 22.00
various places throughout Žilina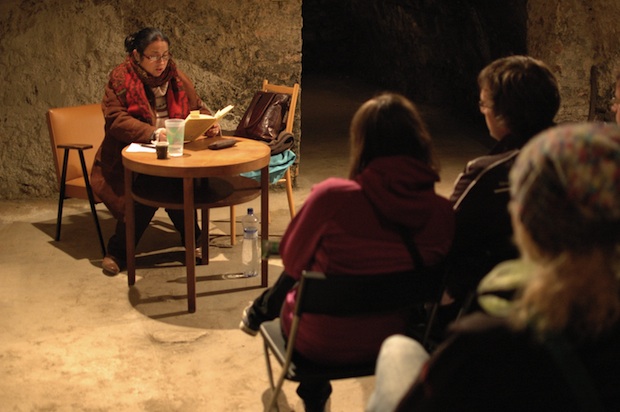 The third year of an adventurous night voyage after literature to places, where you would definitely not expect it to appear. An international Literature night, iniciated by Czech centres of various european countries will at this particular night happen simultaneously all around Europe, also in Slovakia.
The goal of a project is to highlight the importance of the literature in present society through the public reading. On each place famous people from Žilina and slovak cultural scene will be reading, for example, musician Michal Kaščák, actress Barbora Švidraňová, dancer and choreographer Zuzana Burianová, forester Ján Heinrich and others. Listening experience is enhanced by the unusual spaces that are available for the public of the event per one night. Readings will happen in the basement space of the building Lesy SR, on the rooftop of Mestské divadlo Žilina, in the church of sv. Barbora, in the place of ŽSR, in the atelier of Marek Ryboň, in pivareň Alfa and others.
You can get a brochure with all information and a route map at each of places mentioned. Therefore your journey can start at random point. The readings will happen from 18.00 parallel at all places in 30 minute intervals (15 minutes of reading, and 15 minutes to move to next place).
Every place you´ll visit will provide you with a stamp. If you will collect all the eight stamps from all eight places, you´ll have the chance to win books from Slovart and Artforum publishers. The drawing of winners will happen at literary afterparty after 22.00 in Artforum at Bottova street.
Admission free.