Magdalena Tuka, Anita Wach (Pl):
Wrestling Art Workshop
physical workshop
Friday - Sunday, 19. – 21. 4. 2013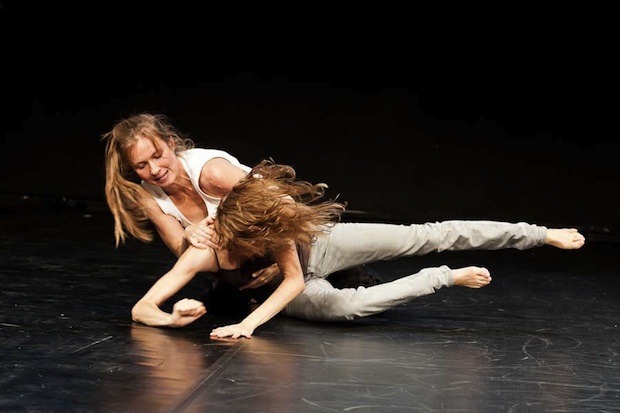 Workshop will deal with archetype of female warrior / male warrior and with a search for a wrestler personality. We will focus on the research of the sport theater forms, with the main inspiration in wrestling and its appearance in art. Intensive weekend workshop is a part of residency of the performers Magdalena Tuka nad Anita Watch on Stanica, where there will work on the new project "Death of female wrestler" during the April.
Workshop is designed also for total beginners and non-dancers.
Registration fee: 30,00 / 15,00 € (adults / students)
Information and applications: workshow@physicalarts-sk.com
Special Tancuj, tancuj! offer:
If you apply for both workshops (Wrestling Art Workshop and Sources of own reality – authenticity of performer under Jaro Viňarský in the time of 27. - 28. 4.), you pay for one workshop only. In the price of the workshops is included also free entrance for the dance-talk show Couch Corner XLL (26. 4.) and dancing cinema (27. 4.).
Support: