Tell it quick – festival of short films and photography
gala ceremony
Tuesday 23. 4. 2013, 5 pm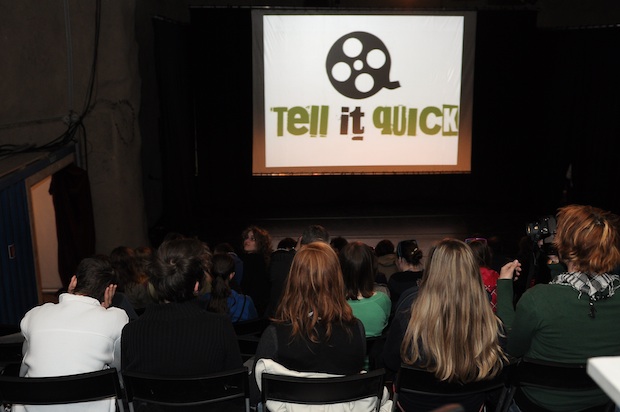 For the second time Stanica presents awards ceremony for the festival of short films and photos Tell it quick. Festival with a primary focus on student films and filmmakers based on the idea of ​​ digital democracy. It supports a wide range of films, focusing on the works placed on the Internet, so their condition is free pervasiveness. The prizes for movies and photos in each category are given acoording to audience voting onwebovej facebook page of the festival and professional jury including director Martin Ťapák, Peter Konečný from Kinema.sk portal, actress Zuzana Haasová and photographer Katarína Žitňanská.
Entry: 2,00 / 1,00 € (adults/ students)