Nora Skuta: Cage full of Music
piano recital
Wednesday 10. 4. 2013, 19.00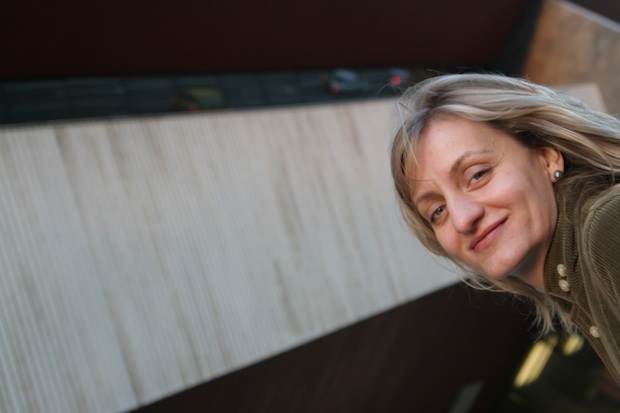 Last year the world of music was marking a 100th year birth anniversary of american composer John Cage (1912 - 1992). The memorial of this exceptional artist will be his Sonatas and interludes for prepared piano (1946 - 1948), which will be heard from the piano artist Nora Škutová. Renowned british critic of prestigious BBC Music Magazine, Roger Thomas, included recording of this iconic work in her interpretation for the label Hevhetia to the book 1001 Classical CDs you must hear, before you die.
Program:
John Cage (1912—1992) – Sonatas and Interludes for prepared piano (1946—1948)
"Cage's transformation of 'normal' piano to exotic 'orchestrion', perfect composition use of its abilities and interpretation preciseness of great musicality connected have created a night, full of stellar music moments."
P. Katina (review of recital of N. Škutová within Convergence in Košice, In: Hudobný život 7-8/2012)
–
After so many years, when I play Sonatas and Interludes in the various places, there is always a feeling, when it comes to the phase of the preparation of the piano, that I am again on the beginning. I dissect, then I tune, move objects, change them … For me Sonatas and Interludes is a timeless work, similar to Bach's Goldberg Variations. When listening them, the mind gets fresh, the soul purifies and calms down. Despite the diversity of short songs, the work is seamlessly and has a meditative effect, hard to describe.
Nora Skuta
–
Nora Skuta is a popular performer of contemporary music. She has performed in many unique projects, regularly she is performing on the middle Europe festivals (Melos Ethos, Nights of new music - Bratislava, Konvergencie, Grenzenlos - Berlin, Contrasts - Lvov, Warsaw autumn music, Wien Modern, Aspekte, stART – Salzburg … ) Chamber playing is a dominant part of her artistic profile, she was collaborating with many important figures, composers, performers of music of the 20th century (Beth Griffith, Sigune von Osten, Marianne Schroeder, Zygmunt Krauze, Johannes Kalitzke, Sofia Gubaidulina, L. Andriessen, Amadinda percussion group etc.). She was co-founder of Opera aperta ensemble, she is working with a group for contemporary music VENI and Österreichishes ensemble für Neue Musik, sporadically she performs in piano duet with her husband, Miki Skuta. She also has a rich repertoire in classical-romantic literature. As a soloist she performed with local and Czech symphony and chamber orchestras. In duo formations mostly she plays with cello or violin, her regular partners are J. Lupták, E. Prochác, G. Demeterová from Czech republic, she performed also with Robert Cohen, Xavier Phillips, László Fenyö, Barnabás Kelemen, V. Mendelssohn… She was premier player of many pieces, her discography includes chamber recordings and profiles of most Slovak composers.
Her solo album: John Cage – Sonatas and Interludes for prepared piano (Hevhetia, 2005) is in home and foreign professional circles highly rated. In January 2007 in London, the CD was chosen for the book of renowned critic BBC Music Magazine, Roger Thomas: 1001 Classical CDs You Must Hear, Before You Die. For the next year, she is preparing solo CD – Olivier Messiaen: Vingt regards sur l´Enfant Jesus.